Silvia Martins, MD, PhD
Professor of Epidemiology
Faculty, Global Health Initiative
Faculty, Columbia Center for Injury Science and Prevention
On the web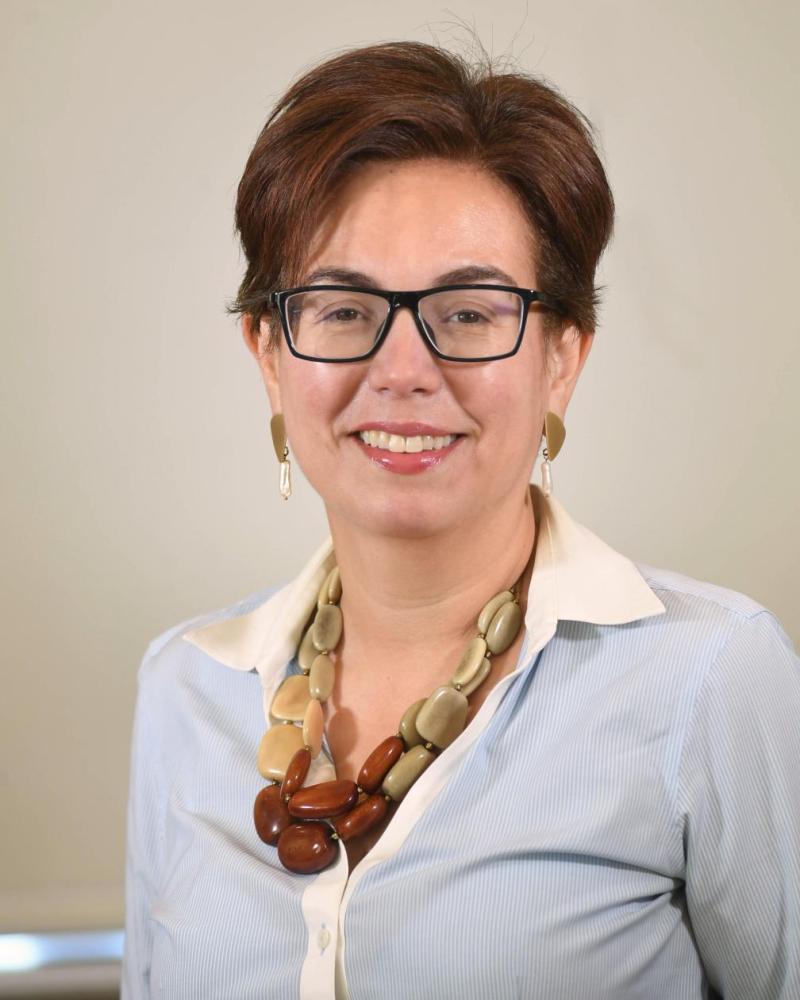 Overview
Dr. Silvia S. Martins is the Director of the Substance Use Epidemiology Unit of the Department of Epidemiology, Columbia University Mailman School of Public Health and of the Policy and Health Initiatives on Opioids and other Substances interdisciplinary group (PHIOS). She is also the co-director of the NIDA T32 Substance Abuse Epidemiology Training Program in the department ). She has co-authored >250 peer-reviewed epidemiological and substance use articles (>100 first or senior-authored), 90 of them led by her current or former mentees. She has served as PI or MPI of multiple NIH funded grants. Some of her notable research findings have focused on a typology of prescription drug monitoring programs and its impact on prescription opioid and heroin overdoses, machine learning techniques to better understand opioid policies associated with high-opioid prescribing, the effects of recreational cannabis laws in cannabis use outcomes in adolescents and adults in the US, and substance use and psychiatric disorders in child and adolescents in Brazil. She has received several awards for her research and mentoring, including, the 2017 Columbia University Mailman School of Public Health Dean's Award for Excellence in Mentoring and in 2021 the Columbia University Irving Medical Center Mentor of the Year Award. More recently, in 2021, she was selected as one of the School's 2021-2023 Tow Leadership Scholars and she received one of the 2021 Calderone Health Equity awards. Her current research focuses on consequences of medical and recreational cannabis laws in the U.S, the synergistic effects of opioid policies and cannabis policies on opioid-related harm outcomes in the U.S., the effects of opioid policies and substance use policies that target pregnant and postpartum women among women that use opioids in the U.S., and trends in drug overdoses in Latin America. She has been continuously funded by NIH since 2006 as a Principal Investigator.
Academic Appointments
Professor of Epidemiology
Faculty, Global Health Initiative
Faculty, Columbia Center for Injury Science and Prevention
Administrative Titles
Director, Substance Use Epidemiology Unit
Affiliated Faculty, Institute of Latin American Studies
Affiliated Faculty, Global Mental Health Program
Affiliated Faculty, Columbia Population Research Center
Affiliated Faculty and Faculty Advisory Committee, Lemann Center for Brazilian Studies
Credentials & Experience
Education & Training
MD, 1998 UFPR- Brazil
PhD, 2003 University of Sao Paulo-USP-Brazil
Committees, Societies, Councils
Board of Directors- The College on Problems of Drug Dependence
Member- American Psychopathological Association
Member-National Hispanic Science Network
Member-World Psychiatric Association Epidemiology and Public Health Section
Scientific Advisory Board, Responsible Gaming Accreditation Board
Editorial Boards
Social Psychiatry and Psychiatric Epidemiology
Journal of Cannabis Research
Honors & Awards
Tow Leadership Scholar 2021-2023
2021 Interdisciplinary Association for Population Health Sciences Award for Excellence in Mentoring
Joseph Ciarrocchi Recognition Award from the Maryland Council on Problem Gambling for pioneering efforts in research on youth problem gambling, 2011
Calderone Health Equity Award, 2021
2021 National Hispanic Science Network Award for Excellence in Mentoring
Research
substance use epidemiology, psychiatric epidemiology, survey data, problem gambling, medical and recreational cannabis laws, prescription opioids, heroin, opioid policies
Research Interests
Child and Adolescent Health
Community Health
Mental Health
Substance Use
Urban Health
Selected Publications
Williams AR, Mauro CM, Feng T, Waples J, Martins SS, Haney M. Adult Medical Cannabinoid Use and Changes in Prescription Controlled Substance Use. Cannabis Cannabinoid Res. 2022 Apr 29. doi: 10.1089/can.2021.0212. Online ahead of print.

Martins SS, Levy NS, Bruzelius E, Segura LE. Cannabis legalization in the U.S. Where do we go from here? Trends in Psychiatry and Psychotherapy, 2022 Jul 14;44(suppl 1):e20220001. doi: 10.47626/2237-6089-2022-0001.

Goncalves PD, Levy NS, Segura LE, Bruzelius E, Boustead AE, Hasin DS, Martins SS. Cannabis recreational legalization and prevalence of simultaneous cannabis and alcohol use in the United States. Journal of General Internal Medicine, 2022 Nov 30. doi: 10.1007/s11606-022-07948-w. Online ahead of print.

Martins SS, Segura LE, Levy NS, Mauro PM, Mauro CM, Philbin MM, Hasin DS. Racial/ethnic Differences in Cannabis use Following Legalization in U.S. States with Medical Cannabis Laws. JAMA Network Open, 2021 Sep 1;4(9);e2127002. doi: 10.1001/jamanetworkopen.2021.27002.

Bruzelius E & Martins SS. US trends in drug overdose mortality among pregnant and postpartum persons, 2017-2020. Journal of the American Medical Association. 2022;328(21):2159-2161. doi:10.1001/jama.2022.17045.

Martins SS, Bruzelius E, Stingone JA, Wheeler-Martin K, Akbarnejad H, Mauro CM, Marziali ME, Samples H, Crystal S, Davis C, Rudolph KE, Keyes KM, Hasin DS, Cerda M. Prescription opioid laws and opioid dispensing in U.S. counties: Identifying salient opioid provisions with machine learning. Epidemiology, 2021 Nov 1;32(6):868-876. doi: 10.1097/EDE.0000000000001404. PMID: 34310445.

Martins SS, Ponicki W, Smith N, Rivera -Aguirre A, Davis CS, Fink DS, Castillo-Carniglia A, Henry SG, Marshall BDL, Gruenewald P, Cerda M. Prescription Drug Monitoring Programs Operational Characteristics and Fatal Heroin Poisoning. International Journal of Drug Policy. 2019 Dec;74:174-180. doi: 10.1016/j.drugpo.2019.10.001. Epub 2019 Oct 15. PMID: 31627159; PMCID: PMC6897357.

Cerda M, Mauro CM, Hamilton A, Levy NS, Santaella-Tenorio J, Hasin DS, Wall MM Keyes KM, Martins SS. Legalization of Recreational Marijuana and association with marijuana use and cannabis use disorder: United States, 2008 - 2016. JAMA Psychiatry, 2019.

Martins SS, Ponicki W, Smith N, Rivera -Aguirre A, Davis CS, Fink DS, Castillo-Carniglia A, Henry SG, Marshall BDL, Grienewald P, Cerda M. Prescription Drug Monitoring Programs Operational Characteristics and Fatal Heroin Poisoning. International Journal of Drug Policy, 2019.

Martins SS, Sampson LA, Cerda M, Galea S. Global prevalence and trends in unintentional drug overdose: A systematic review of the literature. American Journal of Public Health, 2015 Nov;105(11): e29-49.
For a complete list of publications, please visit PubMed.gov.
Global Health Activities
OVERDOSE DEATHS IN BRAZIL, COLOMBIA, MEXICO AND THE USA: A COMPARISON ANALYSIS, USA, Brazil, Colombia, Mexico: The overall aim of this proposal is to build capacity among researchers from Brazil, Colombia, and Mexico in the fields of epidemiology and psychiatry to analyze large datasets with secondary data available in each country in order to produce high-quality reports with information about drug overdoses and fill an important gap in the current knowledge. With that, we plan to better understand the drug scenario in the countries of interest and build up a solid background to shape specific public policies directed to high-risk populations.
The health and social consequences of national marijuana legalization : To evaluate the impact of Uruguay's recent national marijuana legalization on adolescent and adult marijuana use and marijuana dependence, as well as on the consequences of marijuana use.
Urban Health Activities
UNEMPLOYMENT INSURANCE AS AN INTERVENTION TO REDUCE DRUG-RELATED OUTCOMES AND DEATHS DURING THE COVID-19 PANDEMIC.: This project will produce scientific knowledge on the impact of structural causes, such as unemployment, as causes of drug and alcohol use disorder, which will lead to promote structural interventions to combat drug-related negative outcomes. This study will also help understand the importance of social safety net structures and evolving drug policy on health disparities, especially in the context of COVID-19.
A natural history study of buprenorphine diversion, self-treatment, and engagement with formal treatment services: The overall purpose of this natural history study is to describe and analyze the nature and consequences of diverted buprenorphine use among heroin and/or non-medical pharmaceutical opioid users (NMPU) with DSM-5 opioid use disorder.