Shama D Ahuja, PhD
Adjunct Assistant Professor of Epidemiology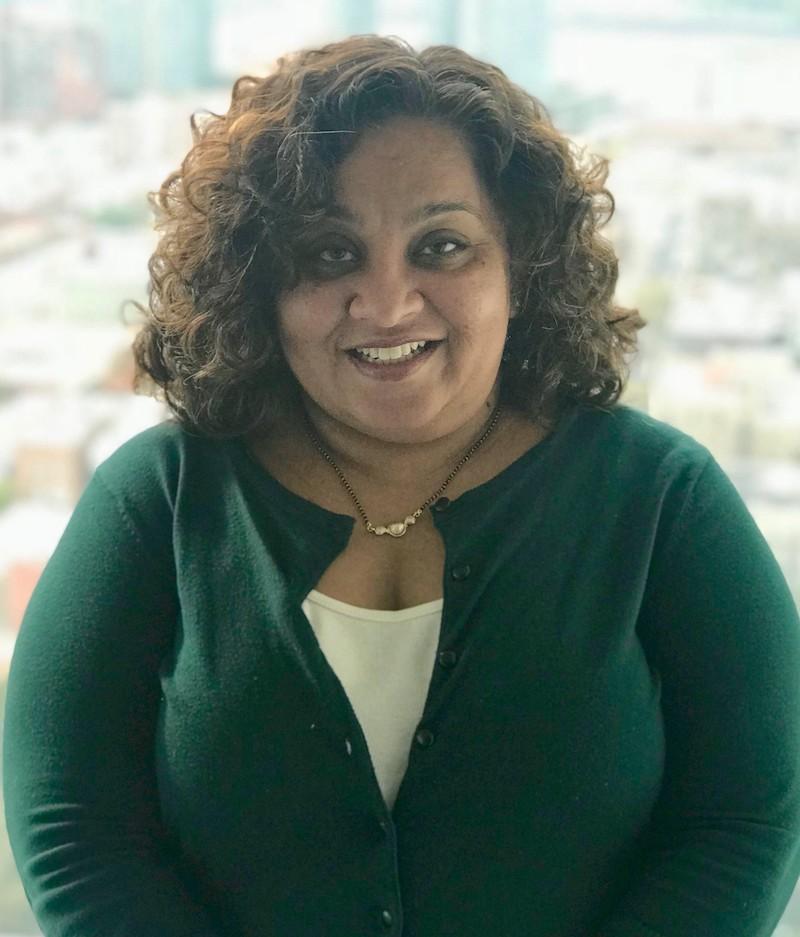 Overview
As the Director of the Office of Surveillance and Epidemiology in the Bureau of Tuberculosis Control at the New York City Department of Health and Mental Hygiene where Dr. Ahuja oversees the tuberculosis registry and case management system, surveillance and reporting, field epidemiology, outbreak detection and response, laboratory activities, molecular epidemiology, data analysis and research. Her primary research interests include the epidemiology of TB in high-risk populations, use of molecular epidemiology in TB control, outcomes of patients with drug-resistant TB, the interaction of TB and other infectious and non-infectious conditions and translating research into policy. Prior to her work at the NYC Health Department, Dr. Ahuja worked as a surveillance epidemiologist for the CDC's Georgia Emerging Infections Program conducting active surveillance and data analyses for foodborne diseases and bacterial meningitis pathogens.
Dr. Ahuja is currently serving on the Advisory Council for the Elimination of Tuberculosis, she sits on the Latent TB Infection Reporting workgroup of the National TB Controller's Association and is the Abstract Committee Chair for the National Tuberculosis Conference. Dr. Ahuja is the founding past president of the Society for Epidemiology in Tuberculosis Control and an active member of the Council for State and Territorial Epidemiologists and the International Union Against Tuberculosis and Lung Disease. In addition she is the Chair of the New York City Tuberculosis Research Consortium. 
Academic Appointments
Adjunct Assistant Professor of Epidemiology
Credentials & Experience
Education & Training
BS, 1995 Emory University
MPH, 1997 Emory University, Rollins School of Public Health
PhD, 2010 Johns Hopkins University, Bloomberg School of Public Health
Committees, Societies, Councils
Director of the Office of Surveillance and Epidemiology, Bureau of Tuberculosis Control at the New York City Department of Health and Mental Hygiene
Research
Selected Publications
Dawson P, Perri B, Ahuja SD. High Tuberculosis Strain Diversity Among New York City Public Housing Residents. Am J of Public Health. 2015 Dec 21. [Epub ahead of print]
Vinnard C, King L, Munsiff S, Crossa A, Iwata K, Pasipanodya J, Proops D, Ahuja S. The Long-Term Mortality of Tuberculosis Meningitis Patients in New York City: A Cohort Study. Clin Infect Dis. 2017 Feb 15;64(4):401-407.
Fojo AT, Stennis N, Azman A, Kendall EA, Shrestha S, Ahuja SD, Dowdy DW. Current and Future Trends of Tuberculosis in New York City: A Dynamic Model. The Lancet Public Health. Vol. 2, No. 7, e323-e330.
Slutsker J,Trieu L, Crossa A, Ahuja SD. Using Reports of Latent Tuberculosis Infection Among Young Children to Identify Tuberculosis Transmission in New York City, 2006-2012. Am J Epidemiol. 2017 Nov 8. doi: 10.1093/aje/kwx354. [Epub ahead of print]