Samantha Garbers, PhD
Associate Professor of Population and Family Health at CUMC
On the web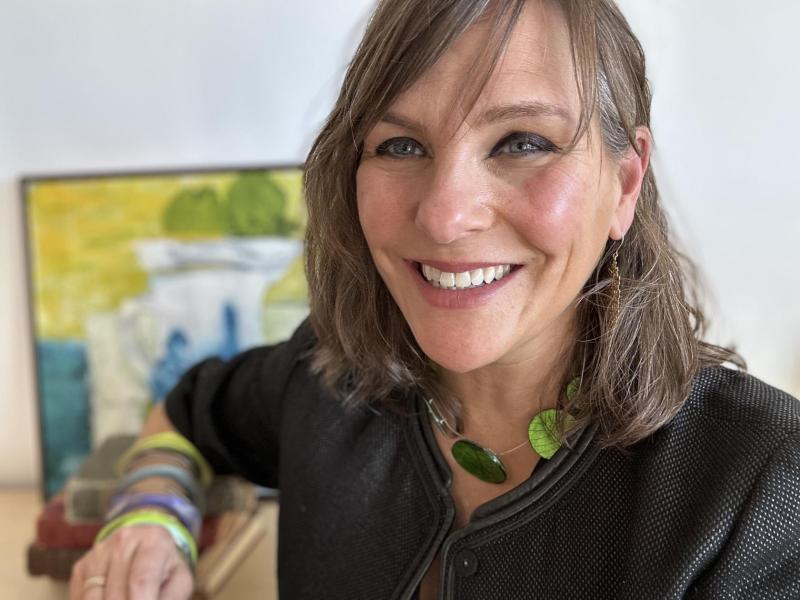 Overview
Samantha Garbers, PhD works with a diverse range of clinical- and community-based stakeholders to develop, adapt, implement, and evaluate innovative interventions to improve public health for diverse populations including sexual and gender minority youth and adults, adolescent males and women seeking reproductive health care, Latinx and Black communities, and individuals with limited health literacy. Using her training as an epidemiologist, Dr. Garbers works with stakeholders to integrate rigorous methods for process and outcome evaluation into interventions, with a focus on reproductive health and adolescent health. She serves as Co-Principal Investigator of an NIMHD-funded study to develop and test an intervention integrating mind-body integrative health approaches with sleep hygiene to improve sleep among teens served in school-based health centers (SBHCs) in NYC. She is also leading a study assessing experiences with receiving contraceptive care using telehealth among adolescents served by SBHCs. 

Dr. Garbers engages in educational research focusing on engagement and learning outcomes in collaboration with the Digital Learning Studio and Columbia's SOLER Initiative. In the community, her work includes collaborating with hospital- and community-based providers to assess community needs and assets and articulate, refine, and evaluate community & population health programs.

At Mailman, Dr. Garbers teaches Quantitative Data Analysis; Planning, Managing & Communicating for Evidence-Based Public Health; and Program Planning & Evaluation. She serves as Curriculum Director for the Department and the Co-Lead for the Public Health Research Methods certificate. Dr. Garbers received her PhD in Epidemiology at the Mailman School of Public Health, and an MPA in Health Policy & Management from New York University.
Academic Appointments
Associate Professor of Population and Family Health at CUMC
Credentials & Experience
Education & Training
BA, 1990 Brown University
MPA, 1999 New York University
PhD, 2012 Columbia University
Committees, Societies, Councils
Honors & Awards
Outstanding Researcher Award, Association of Reproductive Health Professionals (2011)
William Farr Prize in Epidemiology (2012)
Calderone Junior Faculty Research Award (2016)
Core Teaching Award (2018)
Innovation in Teaching Award (2021)
Research
Bringing a reproductive justice lens to public health research methods is essential. An awareness of intersectional identities – and that multiple injustices operate at the same time – must inform how we collect, analyze, interpret, and present data.
Research Interests
Adolescent Health
Inclusive Teaching
Learning Outcomes Research
Monitoring, Evaluation, and Learning
Public Health Research Methods
Sexual and Reproductive Health and Rights
Selected Publications
Garbers S, March D, Kornfeld J, Baumgartner SR, Wiggin M, Westley LA, Ballesteros-Gonzalez D, Delva M, Fried LP. Columbia University Master of Public Health Core Curriculum: Implementation, Student Experience, and Learning Outcomes, 2013-2018. Public Health Reports. 2022 Jan 1:0033354921999162.
Garbers, S., Umar, N.Q., Hand, R.E., Usseglio, J., Gold, M.A. and Bruzzese, J.M., 2021. Mind–Body Integrative Health (MBIH) Interventions for Sleep Among Adolescents: A Scoping Review of Implementation, Participation and Outcomes. Adolescent Research Review, pp.1-25.
Garbers S, Falletta KA, Srinivasulu S, et al. If You Don t Ask, I m Not Going to Tell You: Using Community-Based Participatory Research to Inform Pregnancy Intention Screening Processes for Black and Latina Women in Primary Care. Womens Health Issues. 2019 Sep 24.
Garbers S, Heck CJ, Gold MA, Santelli JS, Bersamin M. Providing culturally competent care for LGBTQ youth in school-based health centers: A needs assessment to guide quality of care improvements. The Journal of School Nursing. 2018 Dec;34(6):424-9.
Garbers S, Hunersen K, Nechitilo M, Fisch M, Bell DL, Byrne MW, Gold MA. Healthy Weight and Cardiovascular Health Promotion Interventions for Young Adult Men of Color: A Systematic Review. American Journal of Mens Health. 2018 May 1: 10; epub ahead of print. doi:1177/1557988318777923.
Garbers S, Bell DL, Ogaye K, Marcell AV, Westhoff CL, Rosenthal SL. Advance provision of emergency contraception to young men: An exploratory study in a clinic setting. Contraception. 2018 Aug 1;98(2):106-9.
Garbers S, McDonnell C, Fogel SC, Eliason M, Ingraham N, McElroy JA, Radix A, Haynes SG. Aging, weight, and health among adult lesbian and bisexual women: a metasynthesis of the multisite Healthy Weight in Lesbian and Bisexual Women focus groups. LGBT Health. 2015; 2(2): 176-187.
Garbers S, Meserve A, Kottke M, Hatcher RA, Ventura A, Chiasson MA. Randomized controlled trial of a computer-based module to improve contraceptive method choice. Contraception 2012; 86(4): 383-390.
Garbers S, Friedman A, Martinez O, Scheinmann R, Bermudez D, Silva M, Silverman J, Chiasson MA. Adapting the Get Yourself Tested campaign to reach Black and Latino sexual minority youth. Health Promotion Practice 2016; 17(5): 739-50.
Garbers S, Flandrick K, Bermudez D, Meserve A, Chiasson MA. Improving contraceptive choice for family planning patients: a comprehensive process evaluation of fidelity of implementation highlights the gap between effectiveness and efficacy. Health Promotion Practice 2014; 15(6): 894-903.