S. Patrick Kachur, MD, MPH
Professor of Population and Family at the Columbia University Medical Center
Interim Chair, Heilbrunn Department of Population and Family Health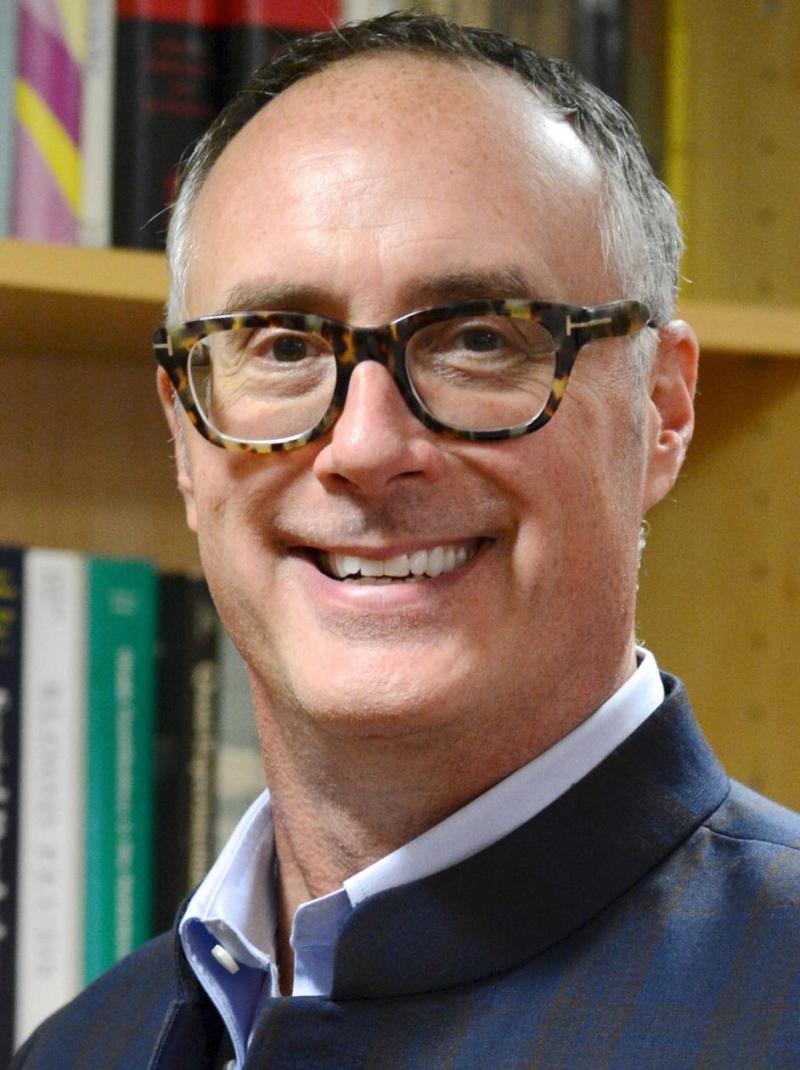 Overview
Patrick Kachur is a public health physician with more than 30 years of experience in global health practice. He completed clinical and residency training at the Mary Imogene Bassett Hospital and Johns Hopkins University and a community health fellowship at the University of Ilorin in Nigeria. For much of his career he was based at the Centers for Disease Control and Prevention where he held leadership roles in the Malaria Branch and Center for Global Health, receiving the agency's highest service award. His scholarship has focused on experimental and observational epidemiology and health systems studies examining the effectiveness and equity of malaria and child health interventions, with an emphasis on real world research that shapes policies and programs. He contributed to interdisciplinary research establishing the efficacy of insecticide-treated nets in western Kenya and the feasibility and impact of routine use of artemisinin-based combination therapy in Tanzania. In 2016, he was appointed by the Director General of the World Health Organization to serve on the Malaria Policy Advisory Group.  Patrick joined the faculty in 2018, where he coordinates implementation science partnerships with a focus on expanding access to quality global health programs and services. He teaches courses on Malaria Program Planning; Applications of Implementation Science in Low- and Middle-Income Countries; and Planning, Managing and Communicating for Evidence-Based Public Health and contributes to the school-wide Integration of Science and Practice.
Academic Appointments
Professor of Population and Family at the Columbia University Medical Center
Interim Chair, Heilbrunn Department of Population and Family Health
Administrative Titles
Vice Chair for Education, Heilbrunn Department of Population and Family Health
Credentials & Experience
Education & Training
BS, Kent State University
MD, 1990 Northeastern Ohio Universities College of Medicine
MPH, 1992 Johns Hopkins University School of Hygiene and Public Health
Committees, Societies, Councils
Editorial Boards
American Journal of Tropical Medicine and Hygiene (Guest Editor)
BMC Health Services Research
Malaria Journal
Journal of Global Health Science
Honors & Awards
2019, Watanakunakorn Memorial Lecture, Northeast Ohio Medical University
2018, William C Watson Jr Medal of Excellence, CDC Foundation
2018, Distinguished Alumnus, Northeast Ohio Medical University
2017, Leverhulme Lecture and Medal, Liverpool School of Tropical Medicine
2007, Meritorious Service Medal, US Public Health Service
1995, Secretary's Award for Distinguished Service, US Department of Health and Human Services
Research
Ukiona vyaelea ujue vimeundwa--If you see boats sailing, remember those who crafted them.
Research Interests
Global Health
Implementation Science
Malaria
Selected Publications
JK Awoonor-Williams, S Apanga, AA Bawah, JF Phillips, SP Kachur (2023). Using Health Systems and Policy Research to Achieve Universal Health Coverage in Ghana. Global Health Science and Practice 10(Suppl 1):e2100763. PMID: 36109062
G Fink, S Mrema, S Abdulla, SP Kachur, R Khatib, C Lengeler, H Masanja, F Okumu, J Schellenberg (2022). Mosquito net use in early childhood and survival to adulthood in Tanzania. New England Journal of Medicine 386:428-36. PMID: 35108469.
SP Kachur (2022). Chapter 89, Malaria. In ML Boulton, RB Wallace [eds] Maxcy-Rosenau-Last Public Health & Preventive Medicine, 16th Edition. New York: McGraw Hill, pp 1091-1105. 
MP Shah, J Hwang, L Choi, KA Lindblade, SP Kachur, M Desai (2021). Mass drug administration for malaria. Cochrane Database of Systematic Reviews 9(9):CD008846. PMID: 34585740.
J Oh, HY Lee, QL Khuong, JF Markuns, C Bullen, OE Artaza Barrios, S Hwang, YS Seo, J McCool, SP Kachur, CC Chan, S Kwon, N Kondo, VM Hoang, JR Moon, M Rostila, OF Norheim, M You, M Withers, M Li, EJ Lee, C Benski, S Park, EW Nam, K Gottschalk, MM Kavanagh, TGH Tran, JK Lee, SV Subramanian, M McKee, LO Gostin (2021). Mobility restrictions were associated with reductions in COVID-19 incidence early in the pandemic: Evidence from a real-time evaluation in 34 countries. Scientific Reports 11(1):13717. PMID: 34215764.
M Zard, LS Lau, DM Bowser, FM Fouad, DI Lucumi, G Samari, A Harker, DS Shepard, W Zeng, RT Moresky, MN Audi, CM Greene, SP Kachur (2021). Leave no one behind: ensuring access to COVID-19 vaccines for refugees and displaced populations [comment]. Nature Medicine 27(5):747-749. PMID: 33875889.
MC Sheff, AA Bawah, PO Asuming, M Kushitor, K Awoonor-Williams, JF Phillips, SP Kachur (2020). Evaluating health service coverage using a modified Tanahashi model in Ghana's Volta Region. Global Health Action 13(1):1732664. PMID: 32174254.
M Desai, A Samuels, W Odongo, J Williamson, NA Odero, K Otieno, YP Shi, SP Kachur, MJ Hamel, S Kariuki, KA Lindblade (2020). Impact of intermittent mass testing and treatment on incidence of malaria infection in a high transmission area of western Kenya. American Journal of Tropical Medicine and Hygiene 103(1):369-377. PMID: 32342846.
EW Kanmiki, AA Bawah, JF Phillips, JK Awoonor-Williams, SP Kachur, PO Asuming, C Agula, J Akazili (2019). Out-of-pocket payment for primary healthcare in the era of national health insurance: evidence from northern Ghana. PLoS One 14(8):e0221146. PMID: 31430302.
RA Ashton, A Bennett, AW al-Mafazy, AK Abass, MI Msellem, P McElroy, SP Kachur, AS Ali, J Yukich, TP Eisele, A Bhattarai (2019). Use of routine health information system data to evaluate impact of malaria control interventions in Zanzibar, Tanzania from 2000-2015. EClinicalMedicine 12:11-19. PMID: 31388659.
Global Health Activities
Advancing Research on Community Health Systems, World: ARCHeS (Advancing Research on Comprehensive Health Systems) seeks to build local and global platforms focused on designing and testing health systems interventions at scale and driving evidenced-based improvement of these initiatives in real-world settings. Our programs are developed and implemented in partnership with local governments, including health planners, practitioners, and policy makers. Through implementation science as well as academic training and learning, we seek to bridge the gap between patient and system.
A national program for strengthening the implementation of the Community-based Health Planning and Services (CHPS) Initiative in Ghana, Ghana: CHPS+, Ghana: CHPS+ is a partnership between the Ghana Health Service, Mailman School of Public Health, the Regional Institute of Populations Studies at the University of Ghana, the University of Health and Allied Sciences and the University for Development Studies. In this phase of work the partners are evaluating the scale-up of a highly successful model for community-based primary care, developed and tested over 2 decades. With support from the Doris Duke Charitable Foundation, multidisciplinary CHPS+ researchers are embedded in the creation and translation of health systems knowledge.