Kathleen Sikkema, PhD
Chair, Department of Sociomedical Sciences
Stephen Smith Professor, Sociomedical Sciences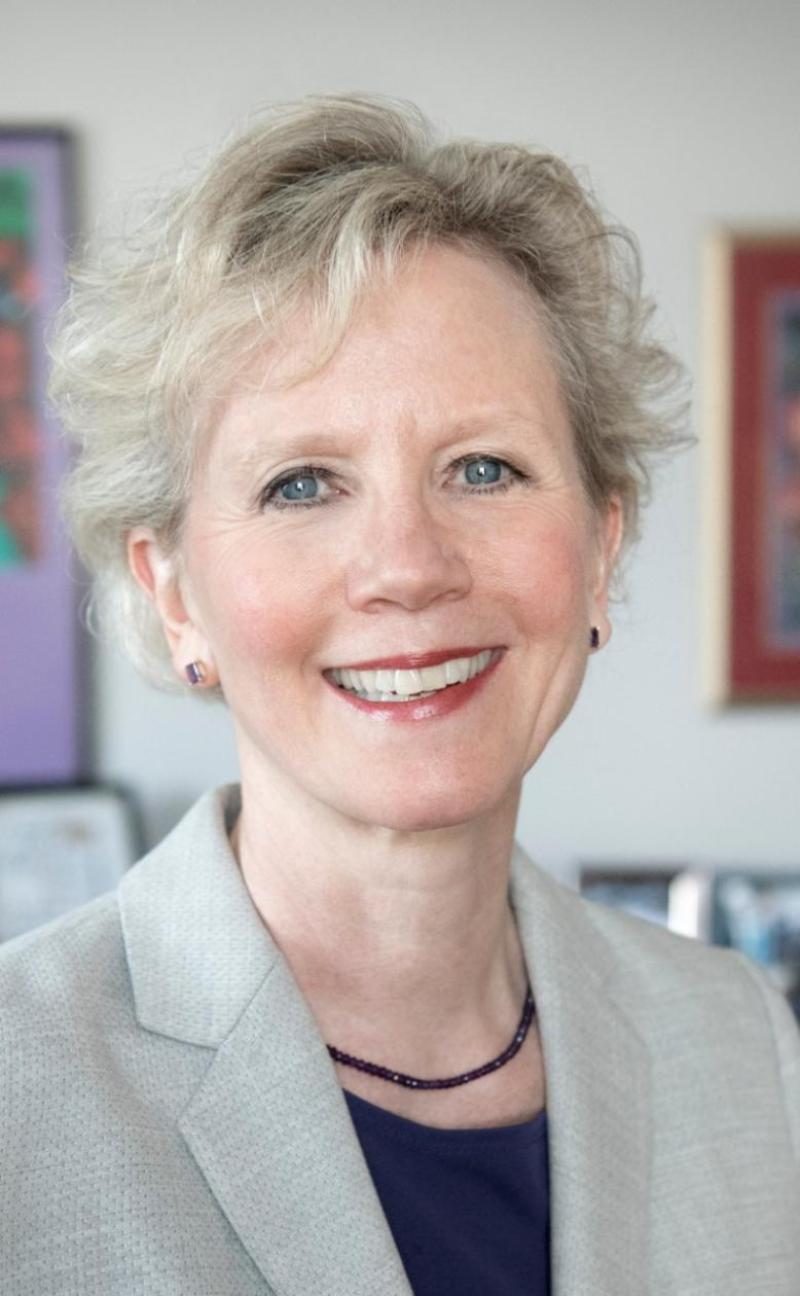 Overview
Kathleen J. Sikkema, Ph.D., conducts community based intervention research focused on HIV prevention and mental health treatment in the U.S. and in low and middle income countries. She is a clinical psychologist who specializes in health and community psychology. Dr. Sikkema has led pioneering scholarship in global mental health, specifically related to traumatic stress, coping and gender violence. Funded by NIH for thirty years, her research program has focused on community-level HIV prevention trials, mental health interventions to improve HIV care engagement, and university-community research collaboration. U.S.-based HIV prevention interventions and mental health interventions developed by Dr. Sikkema and her teams have been identified by CDC and SAMHSA as best evidence interventions. Her research on HIV and mental health has had wide-ranging impact, including the development of prevention programs to improve health behaviors and access to treatment in low resource populations in this country and abroad. In South Africa, where Dr. Sikkema has worked for over twenty years, her current research focuses on integrating mental health treatment into HIV primary care for women who have experienced sexual trauma. This research addresses the syndemic nature of HIV and mental disorders, whereby social and economic contextual factors create and exacerbate the risk of disease progression.
Academic Appointments
Chair, Department of Sociomedical Sciences
Stephen Smith Professor, Sociomedical Sciences
Credentials & Experience
Education & Training
BA, 1984 Central College
MS, 1987 Illinois State University
MS, 1988 Virginia Tech
PhD, 1991 Virginia Tech
Committees, Societies, Councils
Honorary Professor, Department of Psychiatry and Mental Health, University of Cape Town
Research
Research Interests
Biostatistical Methods
Community Health
Global Health
HIV/AIDS
Maternal and Reproductive Health
Mental Health
Selected Publications
Sikkema, K.J., Rabie, S., King, A., Watt, M.H., Mulawa, M.I., Andersen, L.S., Wilson, P.A., Marais, A., Ndwandwa, E., Majokweni, S., Orrell, C., & Joska, J.A. ImpACT+, a coping intervention to improve clinical outcomes for women living with HIV and sexual trauma in South Africa: study protocol for a randomized controlled trial. Trials. 2022;23(680). https://doi.org/10.1186/s13063-022-06655-5
Kohrt, B.A., Jordans, M.J., Turner, E.L., Rai, S., Gurung, D. Dhakal, M., Bhardwaj, A., Lamichhane, J., Singla, D.R., Lund, C, Patel, V., Luitel, N.P., & Sikkema, K.J. Collaboration with people with lived experience of mental illness to reduce stigma and improve primary care services in Nepal: A pilot cluster randomized clinical trial. JAMA Network Open. 2021;4(11):e2131475. doi:10.1001/jamanetworkopen.2021.31475
Choi, K. W., Houts, R., Arseneault, L., Pariante, C., Sikkema, K. J., & Moffitt, T. E. Maternal depression in the intergenerational transmission of childhood maltreatment and its sequelae: Testing postpartum effects in a longitudinal birth cohort.. Development and Psychopathology. 2019; 31(1), 143-156. https://doi.org/10.1017/S0954579418000032
Sikkema, K. J., Mulawa, M. I., Robertson, C., Watt, M. H., Ciya, N., Stein, D. J., ... Joska, J. A. Improving AIDS Care After Trauma (ImpACT): Pilot Outcomes of a Coping intervention Among HIV-Infected Women with Sexual Trauma in South Africa. AIDS and Behavior. 2018; 22(3), 1039-1052. https://doi.org/10.1007/s10461-017-2013-1
Sikkema, K. J., Choi, K. W., Robertson, C., Knettel, B. A., Ciya, N., Knippler, E. T., ... Joska, J. A. Development of a coping intervention to improve traumatic stress and HIV care engagement among South African women with sexual trauma histories. Evaluation and Program Planning. 2018; 68, 148-156. https://doi.org/10.1016/j.evalprogplan.2018.02.007
Weisburd, D., Cave, B., Nelson, M., White, C., Haviland, A., Ready, J., ... Sikkema, K. Mean Streets and Mental Health: Depression and Post-Traumatic Stress Disorder at Crime Hot Spots.. American Journal of Community Psychology. 2018; 61(3-4), 285-295. https://doi.org/10.1002/ajcp.12232
Puffer, E.S., Green, E.P., Sikkema, K.J., Broverman, S.A., Ogwang-Odhiambo, R.A., & Pian, J. A church-based intervention for families to promote mental health and prevent HIV among adolescents in rural Kenya: Results of a randomized trial. Journal of Consulting and Clinical Psychology. 2016; 84(6):511-25. doi: 10.1037/ccp0000076
Sikkema, K.J., Dennis, A.C., Watt, M.H., Choi, K.W., Yemeke, T., & Joska, J.A. Improving mental health among people living with HIV: A review of intervention trials in low- and middle-income countries. Global Mental Health. 2015. 2, e19-42. doi: 10.1017/gmh.2015.17
Abler, L., Sikkema, K.J., Watt, M.H., Pitpitan, E.V., Kalichman, S.C., Skinner, D., & Pieterse, D. Longitudinal cohort study of depression, post-traumatic stress and alcohol use in South African women who attend alcohol-serving venues. BMC Psychiatry. 2014; 14:224. doi:10.1186/s12888-014-0224-9
Sikkema, K.J., Ranby, K.W., Meade, C.S., Hansen, N.B., Wilson, P.A., & Kochman, A. Reductions in traumatic stress following a coping intervention were mediated by decreases in avoidant coping for people living with HIV/AIDS and childhood sexual abuse. Journal of Consulting and Clinical Psychology. 2013; 81:274-283. doi: 10.1037/a0030144.
Global Health Activities
A Randomized Trial of ImpACT+, a Coping Intervention to Improve Clinical and Mental Health Outcomes among HIV-infected Women with Sexual Trauma in South Africa (NIMH)
Improving the Health of South African Women with Traumatic Stress in HIV Care (NIMH)
Alcohol-Related HIV Risks among South African Women (NIAAA)