John W Rowe, MD
Julius B. Richmond Professor of Health Policy and Aging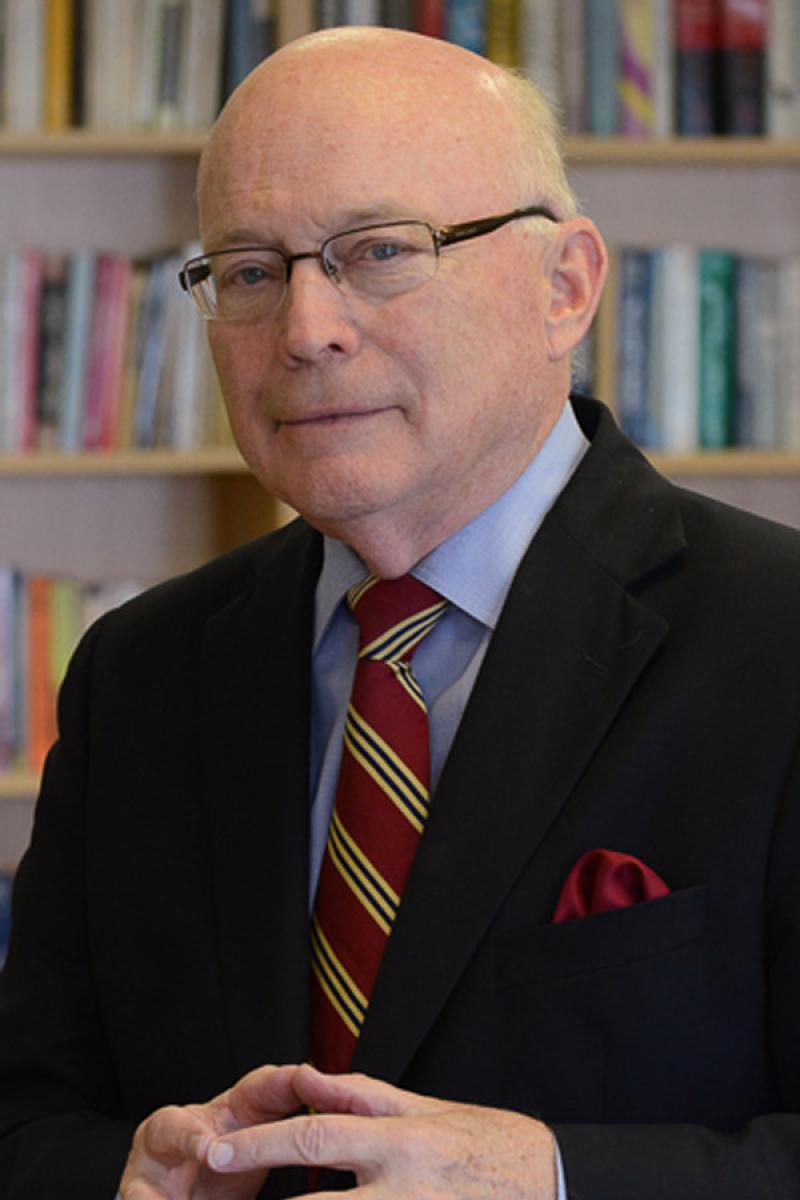 Overview
Academic Appointments
Julius B. Richmond Professor of Health Policy and Aging
Credentials & Experience
Education & Training
BS, 1966 Canisius College
MD, 1970 University of Rochester, School of Medicine and Dentistry
Honors & Awards
American Geriatrics Society, Milo Leavitt Award, 1985
Gerontological Society of America, Joseph Freeman Award, 1987
Business Week, Manager of the Year, 2005
Smithsonian Institution. Woodrow Wilson International Center for Scholars, Corporate Citizenship Award, 2006
American Federation for Aging Research, Honorary Leadership Award, 2008
Research
Selected Publications
Goldman, DP, Chen, C., Zissimopoulos, J., Rowe, JW et al. Measuring the adaptation of countries to societal aging. Proceedings of the National Academy of Sciences ( PNAS) 2018 January, 115 (3) 435-437. https://doi.org/10.1073/pnas.1720899115
Cynthia, C., Goldman, D., Zissimopoulos, J., Rowe, J. W. & Research Network on an Aging Society (2018) Multi-dimensional comparison of countries' adaptation to society aging. PNAS, 115(37), 9169-9174. DOI: https://doi.org/10.1073/pnas.1806260115
Julie M. Zissimopoulos, Dana P. Goldman, S. Jay Olshansky, John Rother & John W. Rowe . Individual and Social Strategies to Mitigate the Risks & Expand Opportunities of an Aging America . Daedalus. Spring 2015, pp 93-102. ( doi:10.1162/DAED-a-00333)
Rowe, JW and the Network on an Aging Society (2019) Challenges for Middle Income Elders in an Aging Society. Health Affairs, 38(5), 865-867. doi: 10.1377/hlthaff.2019.00095
Rowe, J.W. (Study Chair), Institute of Medicine ,. 2008. Retooling for an Aging America: Building the Health Care Workforce. Washington, DC: The National Academies Press.
Rowe J.W. Successful Aging of Societies. Daedalus, Spring 2015: pp 5-12 (doi:10.1162/DAED_a_00325)
Rowe, J.W and Kahn, R.L. (2015) Successful Aging 2.0: Conceptual Expansions for the 21st Century. Journal of Gerontology Series B Psychological and Social Sciences, 70(4), 593-596. DOI: 10.1093/geronb/gbv025
Rowe J.W., Kahn RL: Successful Aging. New York, Pantheon Books, 1998.
Rowe J.W., Kahn RL: Human aging: Usual versus successful. Science, 1987; 237:143 149.