Joan Casey, PhD
Adjunct Assistant Professor of Environmental Health Sciences
On the web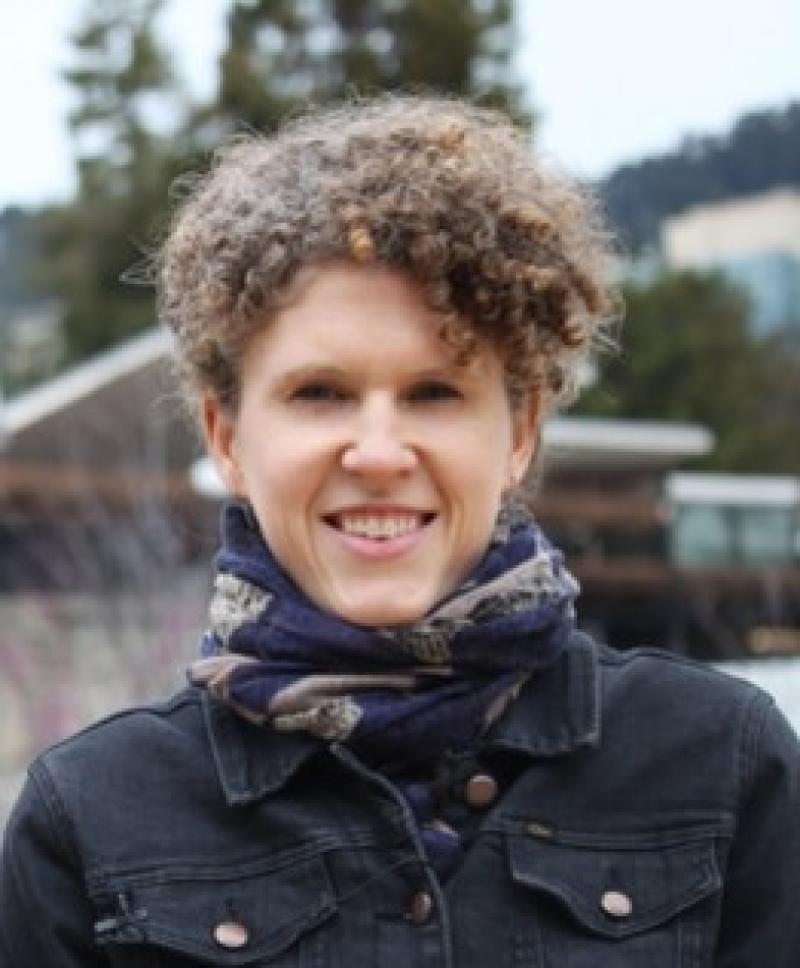 Overview
Joan A. Casey received her doctoral degree from the Department of Environmental Health Sciences at Johns Hopkins Bloomberg School of Public Health in 2014. Dr. Casey is an environmental epidemiologist who focuses on environmental health, environmental justice, and sustainability. Her research uses electronic health records and spatial statistics to study the relationship between emerging environmental exposures and population health. She also considers vulnerable populations and the implications of health disparities, particularly in an era of climate change. Dr. Casey investigates a range of exposures including unconventional natural gas and oil development, coal-fired power plants, wildfires, power outages, and concentrated animal feeding operations. She also teaches in the MPH Core. Dr. Casey also holds a BS in Biological and Environmental Engineering from Cornell University and an MA in Applied Physiology from Teachers College at Columbia University.
Academic Appointments
Adjunct Assistant Professor of Environmental Health Sciences
Credentials & Experience
Education & Training
BS, 2008 Cornell University
MA, 2009 Columbia University
PhD, 2014 Johns Hopkins Bloomberg School of Public Health
Editorial Boards
Environmental Health Perspectives - Editorial Review Board
Research
Low socioeconomic status and poor environmental quality track together, we must consider both to improve population health
Research Interests
Biostatistical Methods
Community Health
Environmental Health
Selected Publications
11. Casey JA, Mango M, Mullendore S, Kiang MV, Hernández D, Li BH, Li K, Im TM, Tartof S. Trends from 2008–2018 in electricity-dependent durable medical equipment rentals and sociodemographic disparities. Epidemiology 2021.
7. Riddell CA, Goin DE, Morello-Frosch R, Apte AS, Glymour MM, Torres JM, Casey JA. Hyper-localized measures of air pollution and risk of preterm birth in Oakland and San Jose, California. International Journal of Epidemiology 2021.
20. Casey JA, Fukurai M, Hernández D, Balsari S, Kiang MV. Power outages and community health: a narrative review. Curr Environ Health Rep 2020.

14. Nardone A, Morello-Frosch R, Rudolph KE, Casey JA. The relationship between historical redlining and 2010 greenspace across the United States. Environ Health Perspect 2020.

Casey JA, Gemmill A, Elser H, Karasek D, Catalano R. Sun smoke in Sweden: perinatal implications of the Laki volcanic eruptions, 1783-1784. Epidemiology 2019;30(3):330-333.
Casey JA, Goldman-Mellor S, Catalano R. Association between Oklahoma earthquakes and anxiety-related Google search episodes. Environ Epi 2018;2(e016).
Casey JA, Karasek D, Ogburn EL, Goin DE, Dang K, Braveman PA, Morello-Frosch R. Retirements of coal and oil power plants in California: association with reduced preterm birth among populations nearby. Am J Epidemiol 2018;187(8):1586-1594.
Krieger EM, Casey JA, Shonkoff SBC. A framework for siting and dispatch of emerging energy resources to realize environmental and health benefits: Case study on peaker power plant displacement. Energy Policy 2016;96:302-313.
Casey JA, Schwartz BS, Stewart WF, Adler N. Using electronic health records for population health research: a review of methods and applications. Ann Rev Publ Health 2015;37:61-81.
Casey JA, Curriero FC, Cosgrove SE, Nachman KE, Schwartz BS. High-density livestock operations, crop field application of manure, and risk of community-associated methicillin-resistant Staphylococcus aureus infection in Pennsylvania. JAMA Intern Med 2013;173(21):1980-90.