Jennifer Calder, PhD
Senior Lecturer in Epidemiology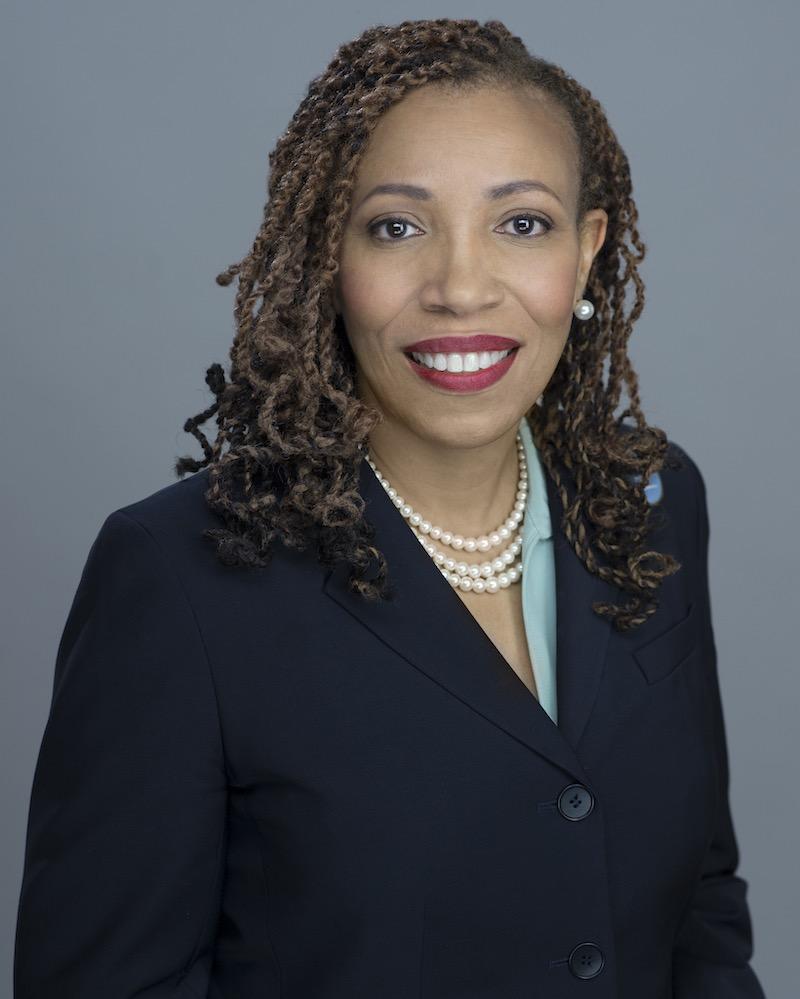 Overview
Dr. Jennifer Calder is a veterinarian and an epidemiologist. She has worked in many different capacities including as a Parish Veterinary Officer for the Jamaican Government, with the American Society for the Prevention of Cruelty to Animals, as an Assistant State Epidemiologist for the State of Kansas and as the State Public Health Veterinarian for the state. She has also worked as an epidemiologist with the New York City Department of Health and Mental Hygiene in the Bureau of Communicable Diseases and for several years in healthcare epidemiology. She is a member of several professional associations, and have worked to establish national guidelines related to the control and prevention of infectious diseases. Dr. Calder's interests are primarily in the area of infectious diseases with an emphasis on emerging and zoonotic diseases and surveillance methods to track diseases. She is also interested in the health effects of injuries associated with agriculture and rural activities. She serves as a media expert on issues related to infectious diseases and works on issues related to public health practice that are aimed at improving the health of the community.
Academic Appointments
Senior Lecturer in Epidemiology
Credentials & Experience
Education & Training
1984 St. Stephen University Faculty of Veterinary Medicine
MPH, 1990 Columbia University
PhD, 1994 University of Florida
Committees, Societies, Councils
Research
Selected Publications
Calder JAM, Calder DN. Chikungunya fever: a new concern for the Western hemisphere. The Open Infectious Diseases Journal 2015;9:13-19.
Calder D, Calder J. Fish allergy causing angioedema and secondary angle closure glaucoma. BMJ Case Rep Published online: [ 6 March 2013] doi:10.1136/bcr-2012-007691
Stone ND, Ashraf MS, Calder J, Crnich CJ, Crossley K, Drinka PJ, Gould CV, Juthani-Mehta M, Lautenbach E, Loeb M, MacCannell T, Malani PN, Mody L, Mylotte JM, Nicolle LE, Roghmann M-C, Schweon SJ, Simor AE, Smith PW, Stevenson KB, Bradley SF for the Society for Healthcare Epidemiology Long-Term Care Special Interest Group. Surveillance definitions of infections in long-term care facilities:revisiting the McGeer criteria. Infect Control Hosp Epidemiol 2012;33(10):965-977.
Calder J and Miller L. Zoonoses. In: Hurley K and Miller L eds. The Management of Infectious Diseases in Dogs and Cats in Animal Shelters. Wiley Blackwell publisher. 2009:349-373.
Calder, J.A.M., Erdman, D.D., Ackelsberg, J., Cato SW, Deutsch V, Lechich AJ and Schofield BS. Adenovirus type 7 genomic-type variant, New York City, 1999. Emerg Infect Dis. 2004;10(1):149-152.
Pezzino G, Calder JAM, Briggs DJ. Human exposure to rabies in Kansas in 1996. Kansas Medicine. 1997;98(1):6-7.
Calder JAM. Listeria meningitis in adults. The Lancet. 1997;350(9074):307-308.
Calder JAM, Reddy GR, Chieves L, Courtney CH, Little R, Livengood JR, Norval RAI, Smith C and Dame JB. Monitoring Babesia bovis infections in cattle by using PCR-based tests. J Clin. Microb. 1996;34(11):2748-2755.
Calder JAM. HIV survey of childbearing women in Kansas 1992-1994. Kansas Medicine. 1995;96(2):69-70.
Bowden S, Burt M, Calder J, Hansen J, Mayer M, Perry L, Pezzino G, Schiffelbein C, Sivius D, Wilberschied L, Pelletier AR. Vaccination coverage surveys in county health departments- Kansas, 1993-1994. Morb Mortal Wkly Rep. 1995;44(12):244-246