Diana Hernandez, PhD
Associate Professor of Sociomedical Sciences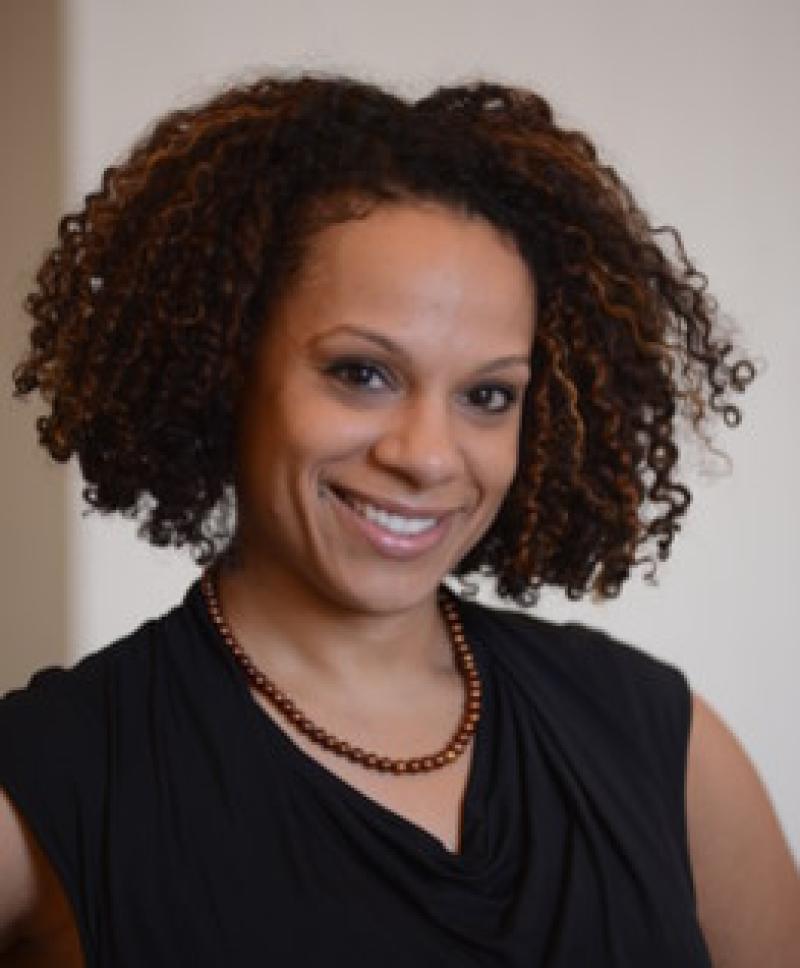 Overview
Dr. Diana Hernandez conducts research at the intersection of energy, equity, housing and health. A sociologist by training, her work examines the social and environmental determinants of health and has studied the impacts of policy and place-based interventions on the health and well-being of socioeconomically disadvantaged populations. Her foundational research on energy insecurity- defined as the inability to adequately meet household energy needs- has explored the multiple dimensions of this phenomenon identifying sociodemographic disparities, adverse consequences and promising interventions toward energy equity and justice. Much of her community-oriented research has been done in collaboration with community groups and government agencies around the country, including in the South Bronx, where she has led small-scale housing redevelopment projects. Dr. Hernandez has published over 75 peer-reviewed articles and book chapters in leading academic journals such as Social Science & Medicine, Journal of Urban Health and Energy Policy. Her work been funded by the National Institutes of Health, the Department of Housing and Urban Development, and the JPB, Robert Wood Johnson, and Alfred P. Sloan Foundations, among others. Professor Hernandez teaches graduate level courses on qualitative research methods, design and analysis; public health leadership; and energy justice. She is a Mayoral Appointee to NYC's Environmental Justice Advisory Board. Dr. Hernandez has written for and been featured in various media outlets including the NY Times, USA Today, BBC, NY Daily News and CityLab. Her first book about energy insecurity in the US is due to be published in 2024.
Academic Appointments
Associate Professor of Sociomedical Sciences
Administrative Titles
Faculty Affiliate and co-Director of the Energy Opportunity Lab at the Columbia Center for Global Energy Policy
Faculty Affiliate of the Columbia Population Research Center
Deputy Director, Center for Environmental Health and Justice in Northern Manhattan
Credentials & Experience
Education & Training
BA, 2002 Hunter College, City University of New York
PhD, 2010 Cornell University
Committees, Societies, Councils
Research
A demonstrated leader, innovator and public servant committed to research translation to promote social, environmental and health equity. 
Research Interests
Community Health
Environmental Health
Global Health
Urban Health
Selected Publications
Lane, K.; Smalls-Mantey, L.; Hernández, D.; Watson, S.; Jessel, S; Jack, D; Spaulding, L.; Olson, C. 2023. "Extreme heat and COVID-19 in New York City: An evaluation of a large air conditioner distribution program to address compounded public health risks in summer 2020." Journal of Urban Health  
Hernández, D and Laird, Jennifer. "Surviving a Shut-Off: U.S. Households at Greatest Risk of Utility Disconnections and How They Cope"?American Behavioral Scientist. 2022 
Hernandez, D. (2016). "Understanding 'energy insecurity' and why it matters to health."?Social Science & Medicine. https://www.sciencedirect.com/science/article/pii/S0277953616304658
Hernandez, D. "Climate Justice Starts at Home: Building Resilient Housing to Reduce Disparate Impacts from Climate Change in Residential Settings." American journal of public health. https://ajph.aphapublications.org/doi/full/10.2105/AJPH.2021.306611
Jessel, S., Sawyer, S. and Hernandez, D. (2019) "Energy, Poverty and Health in Climate Change: A Comprehensive Review of an Emerging Literature" Frontiers in Public Health. https://www.frontiersin.org/articles/10.3389/fpubh.2019.00357/full%C2%A0
Lewis, J, Hernandez, D and Geronimus, A. (2019) "Energy Efficiency as Energy Justice: Addressing Racial Inequities through Investments in People and Places" Energy Efficiency. https://link.springer.com/article/10.1007/s12053-019-09820-z
Swope, C.; Hernandez, D., and Cushing, L. "The relationship of historical redlining with present-day neighborhood environmental and health outcomes: A scoping review and conceptual model" Journal of Urban Health (2022): 1-25. https://link.springer.com/article/10.1007/s11524-022-00665-z
Swope, C and Hernandez, D. (2019) "Housing as a Determinant of Health Equity: A Conceptual Model" Social Science and Medicine. https://www.sciencedirect.com/science/article/abs/pii/S0277953619305659
Hernandez, D, Swope, C., Azuogu, C., Siegel, E., Giovenco, D. (2019) "'If I pay rent, I'm gonna smoke:' Insights on the social contract of smoke-free housing policy implementation in affordable housing settings" Health & Place. https://www.sciencedirect.com/science/article/abs/pii/S1353829218307810
Hernandez, D. (2019) "Housing-based Interventions: Harnessing the Social Utility of Housing to Promote Health" American Journal of Public Health. https://ajph.aphapublications.org/doi/full/10.2105/AJPH.2018.304914
Urban Health Activities
A randomized controlled trial to support smoke-free policy compliance in public housing 
Funded by the National Cancer Institute, this study addresses key gaps in knowledge and capitalizes on key scientific opportunities by: 1) leveraging the federal mandate to ban smoking in a public housing system of more than sufficient size to conduct an adequately powered RCT; 2) expanding our understanding of smoke-free policy compliance beyond policy implementation by testing two novel treatments: a) in-residence smoking cessation and b) resident endorsement, while 3) addressing population and location-specific tobacco-related disparities.
Exploring racial disparities in home energy services to shed new light on persistent housing inequity 
Funded by Robert Wood Johnson Foundations' Policy for Action mechanism, this study explores racial disparities in energy services at the national, state and local level to understand the prevalence, explanatory factors and the effects of disparities. 
Energy Insecurity in New York City 
Funded by the Sloan Foundation, this mixed methods study seeks to accomplish the following aims:(1) to understand citywide burden of energy insecurity, (2) to understand energy insecurity associations with key health outcomes, and (3) to assess awareness and barriers to making use of existing weatherization and energy assistance benefits programs as well as clean energy technologies through surveys and in-depth interviews with New York City residents.