Diana Hernandez, PhD
Associate Professor of Sociomedical Sciences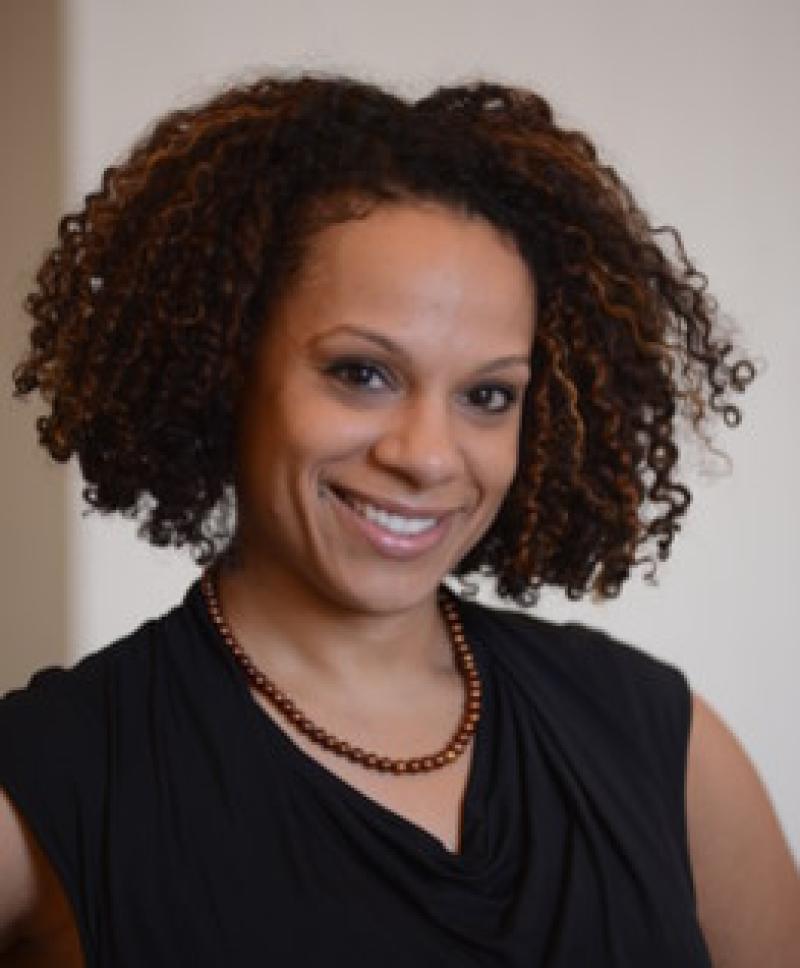 Overview
Diana Hernandez, PhD is a tenured Associate Professor of Sociomedical Sciences at Columbia University's Mailman School of Public Health. Dr. Hernandez conducts research at the intersection of energy, equity, housing and health. A sociologist by training, her work focuses on the social and environmental determinants of health and examines the impacts of policy and place-based interventions on the health and well-being of socioeconomically disadvantaged populations.
An innovator in the field, Dr. Hernandez has operationalized and conducted foundational research on the concept of 'energy insecurity' which reflects the inability to adequately meet household energy needs. Her pathbreaking work on energy insecurity has explored the multiple dimensions of this phenomenon identifying sociodemographic disparities, adverse consequences and promising interventions toward energy justice.
A noted visionary, Professor Hernandez' work is broadly dedicated to exploring the links between housing and health and reimagining how multiple unit housing can support public health as a site of intervention and health promotion. Much of her community-oriented research has been done in collaboration with community groups and government agencies around the country. Moreover, several of her projects have been conducted in her native South Bronx neighborhood, where she also lives and invests in social impact real estate.
An accomplished scholar, Dr. Hernandez has published over 60 peer-reviewed articles and book chapters. Her high-impact and policy-relevant work has appeared in leading academic journals including the American Journal of Public Health, Energy Policy, Social Science and Medicine, and Health Affairs. Having secured over $7.5 million dollars of external funding, her work has been supported by the National Institutes of Health, the Department of Housing and Urban Development, the Robert Wood Johnson Foundation and the JPB Foundation, among others. In the 2021-2022 academic year, Professor Hernandez will be a Visiting Scholar at the Russell Sage Foundation during which time she will write a book about energy insecurity in the United States.
Aside from research, Dr. Hernandez serves as the Director of the Community Engagement Core for the Center for Environmental Health in Northern Manhattan and the Director of the Community Outreach and Translational Core of the Columbia Children's Center for Environmental Health. She also teaches graduate level courses on qualitative research design and analysis, public health leadership and energy justice.
Diana Hernandez is a recognized leader and public servant. She has delivered over 200 invited lectures and presentations reaching academic, policy and general audiences. She was the inaugural recipient of the Dean's Junior Faculty Excellence in Leadership Award in 2016 for her efforts leading Mailman's Faculty Innovation Group. She also received the Junior Faculty Teaching Award in the same year. In 2019, she received the Public Health Service Award from the New York League of Puerto Rican Women. She is also a mayoral appointee to New York City's first-ever Environmental Justice Advisory Board. Dr. Hernandez' work has been profiled in a number of media platforms including the New York Times, StatNews and WNYC. She has written two NY Daily News op-eds and has contributed to numerous news outlets such as ABC News, Grist, BBC and others.
Professor Hernandez completed her doctoral training in Sociology at Cornell University (2010), her undergraduate degree at Hunter College- City University of New York (2002) and is a product of the New York City public school system.
Academic Appointments
Associate Professor of Sociomedical Sciences
Credentials & Experience
Education & Training
BA, 2002 Hunter College, City University of New York
PhD, 2010 Cornell University
Research
Research Interests
Child and Adolescent Health
Chronic disease
Community Health
Environmental Health
Food Policy and Obesity
Global Health
Healthcare Policy
HIV/AIDS
Incarceration Prevention
Public Health Education
Substance Use
Urban Health