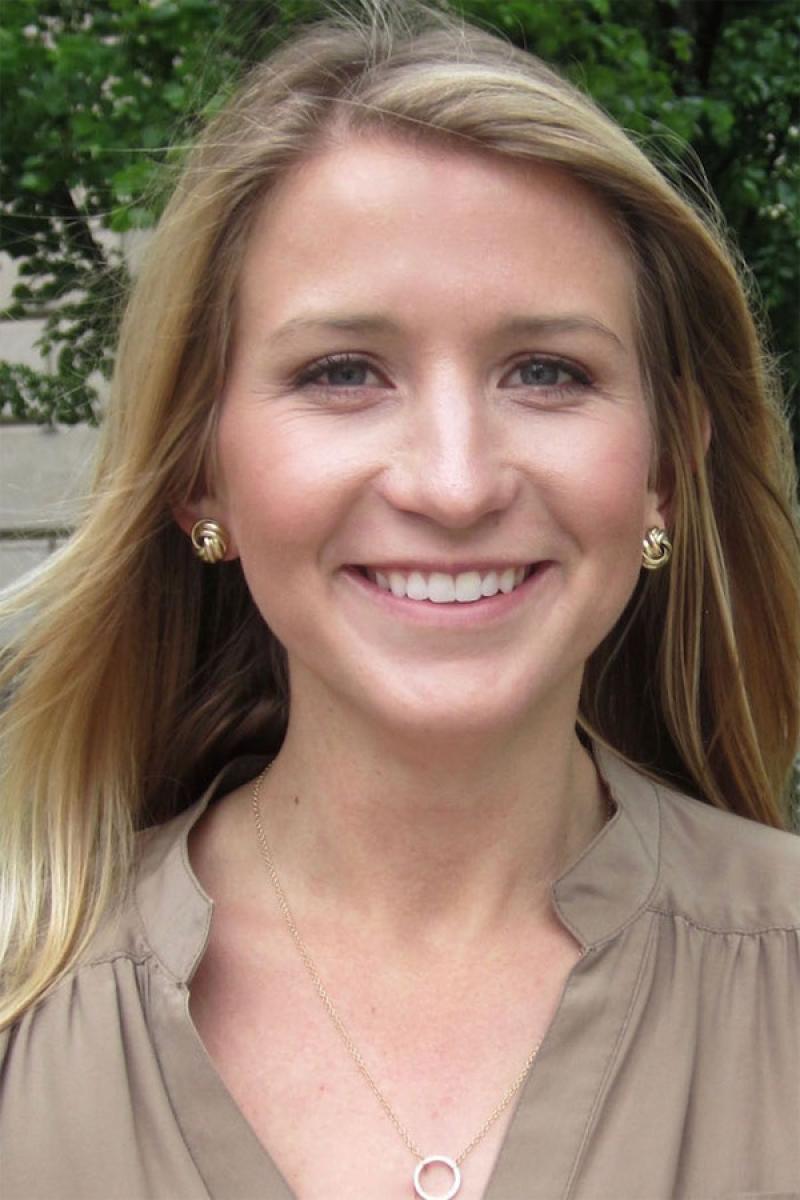 Overview
M. Claire Greene, PhD MPH, is an epidemiologist and implementation scientist interested in identifying opportunities to improve population mental health through community- and systems-level interventions. Specifically, her research examines models of integrating mental health and psychosocial support across sectors to enhance the accessibility, relevance, effectiveness, and sustainability of these programs for displaced populations in humanitarian contexts. In her work she consults and collaborates with governments, non-governmental organizations, UN agencies, and academic institutions. At Mailman, Dr. Greene teaches Investigative Methods in Complex Emergencies, a course focused on how to collect and effectively use data to inform programming and policy in humanitarian emergencies. She is faculty within the Program on Forced Migration and Health, a member of the Columbia University Global Mental Health Programs steering committee, and a faculty affiliate of the Columbia Population Research Center.
Academic Appointments
Assistant Professor of Population and Family Health
Administrative Titles
Steering Committee Member, Columbia Global Mental Health Program
Credentials & Experience
Education & Training
BS, 2012 Loyola Marymount University
MPH, 2012 Yale School of Public Health
PhD, 2018 Johns Hopkins Bloomberg School of Public Health
Editorial Boards
Journal of Refugee Studies
Global Mental Health
Research
Research Interests
Biostatistical Methods
Chronic disease
Community Health
Global Health
Mental health
Substance Use
Selected Publications
Greene MC, Ventevogel P, Likindikoki SL, Bonz AG, Turner R, Misinzo L, Njau T, Mbwambo JKK, Tol WA (In press). Why local concepts matter: Using cultural expressions of distress to explore the construct validity of research instruments to measure mental health problems in Congolese refugees in Tanzania. Transcultural Psychiatry.
Greene, M. C., Bonz, A., Isaacs, R., Cristobal, M., Vega, C., Andersen, L. S., Angulo, A., Armijos, A., Guevara, M.E., Benavides, L., de la Cruz, A., Lopez, M.J., Moyano, A., Murcia, A., Noboa, M.J., Rodriguez, A., Solis, J., Vergara, D., Wainberg, M., Tol, W. A. (2022). Community-based participatory design of a psychosocial intervention for migrant women in Ecuador and Panama. SSM - Mental Health, 2, 100152.
Greene MC, Bencomo C, Rees S, Ventevogel P, Likindikoki S, Nemiro A, Bonz A, Mbwambo JKK, Tol WA, McGovern TM. Multilevel Determinants of Integrated Service Delivery for Intimate Partner Violence and Mental Health in Humanitarian Settings. Int J Environ Res Public Health. 2021 Nov 26;18(23):12484. doi: 10.3390/ijerph182312484. PMID: 34886211; PMCID: PMC8656517.
Greene, M. C., Haddad, S., Busse, A., Ezard, N., Ventevogel, P., Demis, L., Inoue, S., Gumm, J. C., Campello, G., Tol, W. A., & Kane, J. C. (2021). Priorities for addressing substance use disorder in humanitarian settings. Conflict and health, 15(1), 71. https://doi.org/10.1186/s13031-021-00407-z
Greene MC, Likindikoki S, Rees S, Bonz A, Kaysen D, Misinzo L, Njau T, Kiluwa S, Turner R, Ventevogel P, Mbwambo JKK, Tol WA (2021). Evaluation of an integrated intervention to reduce psychological distress and intimate partner violence in refugees: Results from the Nguvu cluster randomized feasibility trial. PLOS ONE. 16(6): e0252982.
Greene MC, Huang TTK, Giusto A, Lovero KL, Stockton MA, Shelton RC, dos Santos PF, Saute F, Wainberg ML (2021). Leveraging systems science to promote the sustainability of mental health and psychosocial interventions in low- and middle-income countries. Harvard Review of Psychiatry. 29(4):262-277.
Greene MC, Yangchen T, Lehner T, Sullivan PF, Pato CN, McIntosh, A, Walters J, Gouveia LC, Msefula CL, Fumo W, Sheikh TL, Stockton MA, Wainberg ML, Weissman MM (2021). The epidemiology of psychiatric disorders in Africa: A scoping review. Lancet Psychiatry. 8(8):717-731.
Greene MC, Kane JC, Bolton P, Murray LK, Wainberg ML, Yi G, Sim A, Puffer E, Ismael A, Hall BJ (2020). Assessing trauma and related distress in refugee youth and their caregivers: Should we be concerned about iatrogenic effects? European Child and Adolescent Psychiatry. 30(9):1437-1447.
Greene MC, Ventevogel P, Kane JC (2019). Substance use services for refugees. WHO Bulletin. 97: 246-246A.
Greene MC, Jordans MJD, Kohrt B, Ventevogel P, Kirmayer LJ, Hassan G, Chiumento A, van Ommeren M, Tol WA (2017). Addressing culture and context in humanitarian response: Preparing desk reviews to inform mental health and psychosocial support. Conflict and Health,11:21.