Cassie Landers, EdD
Assistant Professor, Population and Family Health at the Columbia University Medical Center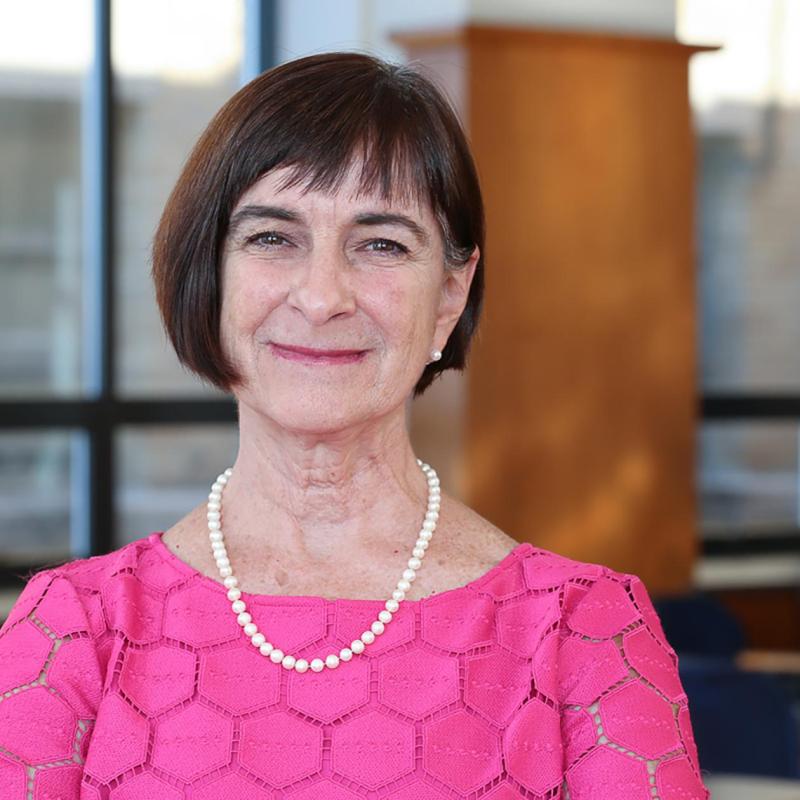 Overview
Cassie Landers holds a Doctorate in Education, as well as a Master's in Public Health, both from Harvard University. Since 1985, Dr. Landers has worked with UNICEF and other international agencies to promote policies and programs in support of young children and their families. Over the past 20 years, she has provided technical assistance and support to child development programs in over 60 countries throughout Southern Africa, South Asia, East Asia, Middle East and North Africa, Central Asia and Eastern Europe.In collaboration with the Open Society Foundations, Dr. Landers has designed a Master degree program in Early Childhood Development, BRAC University, Bangladesh and was a visiting professor at the Moscow School of Social and Economic Studies. She has extensive experience in the design, implementation, and training of practitioners at all levels, developing global interventions ranging from parenting education to developmental pediatrics. Dr. Landers has participated in rapid assessment missions in areas of conflict including Haiti, Liberia, East Timor, Iraq, Afghanistan, Kosovo, and Romania and has designed interventions for children in conflict and post conflict situations. An early literacy initiative in collaboration with Head Start National Literacy Center brings her international expertise to young children and families throughout the US.
Academic Appointments
Assistant Professor, Population and Family Health at the Columbia University Medical Center
Administrative Titles
Interim Associate Dean, Field Practice
Credentials & Experience
Education & Training
BA, 1976 University of Pennsylvania
MPH, 1980 Harvard University
EDd, 1984 Harvard University
Committees, Societies, Councils
BRAC University, Dhaka, Bangladesh
International Director of the Master's Degree Program in Early Childhood Development
Moscow School of School of Social and Economic Studies, Moscow, Russia
Visiting International Faculty
Research
Research Interests
Biostatistical Methods
Child and Adolescent Health
Food Policy and Obesity
Global Health
Infectious diseases
Maternal and Reproductive Health
Urban Health
Selected Publications
Maria Marti; Emily C Merz, Ph.D.; Landers Cassie, EdD; Kimberly G Noble, Ph.D.; Helena Duch, Psy.D. (2017). Parent Engagement in the Getting Ready for School Intervention: Associations with Family Characteristics and Gains in School Readiness Skills. Journal of School Psychology. (Manuscript under Review).
Global Health Activities
Child Protection Toolkit : In collaboration with Child Protection, UNICEF, New York, designed and implemented a Global Toolkit for mapping and assessing national Child Protection Systems. Countries include Bangladesh, Cambodia, DR Congo, Guatemala, Kenya, and Tunisia. The Toolkit is being rolled out in 8 countries in East and Southern Africa.
Early Child Development Kit : Developed an Early Child Development Kit and training guidelines for young children in emergencies. The Kit has been implemented in more than 20 countries experiencing armed conflict and natural disasters.
School Readiness: A Child to Child Strategy: Technical advisor in the design, development, and implementation of a Child- to-child approach to school readiness. Program has been implemented and evaluated in Bangladesh, Democratic Republic of Congo, Ethiopia, Tajikistan, and Yemen.
Urban Health Activities
Getting Ready for School: A complete parent education program designed to support young children's early literacy and numeracy development. Parent education training and children's materials distributed have been distributed to Head Start Centers nationally.
TeachUNICEF: Print and web-based lesson plans and teacher guides for middle and high school students addressing issues of child survival and development, child rights, and child participation. The goal is to help teachers and students understand the challenges and solutions to global health and education issues.