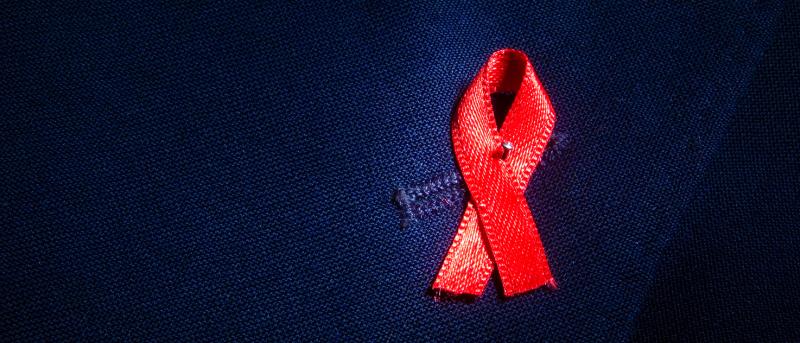 In 1988, in the face of a growing global pandemic, the World Health Organization took an unprecedented step to designate December 1 as World AIDS Day. It was the first day set aside to raise awareness around a health threat. Thirty years later, Columbia Mailman School faculty reflect on the ways public health outreach is making a difference in the fight against HIV.
"The intent behind World AIDS Day is to focus attention on this massive global epidemic and a reminder that today millions of people are living with HIV and continue to get infected," says Wafaa El-Sadr, director of ICAP at Columbia University and the Dr. Mathilde Krim-amfAR Chair of Global Health. "It is a time to reflect on how far we've come and how much more we still need to do. There is a continuing need to mobilize communities, to overcome stigma, to secure funding, and to motivate people to be engaged in the fight against HIV."
More people than ever—37 million—live with HIV around the world today. However, one-quarter of those living with HIV are unaware of their HIV infection. To close this gap, ICAP, which celebrated its 15th anniversary in October has brought HIV testing to 33 million at-risk individuals and is leveraging interventions like mobile testing and self-testing to reach even more. 
On December 4, ICAP is hosting an event titled "Knowledge is Power: World AIDS Day at 30," featuring presentations, a panel discussion, and the premiere of a video about HIV testing. "Know Your Status" is the official theme for World AIDS Day 2018.
"Knowing your status is the foundation of the HIV response," says El-Sadr. "It's important for people who are positive to know this, both for their own good so they can get the care they need as well as in order to prevent transmission to others. It's also important to know you're negative when you are at risk for HIV in order to get access to means to prevent infection."
Incarceration and HIV
The World AIDS Day commemorations were born at a time of heightened fears over the possibility of a generalized epidemic in the United States. The same year World AIDS Day began, Surgeon General C. Everett Koop sent an eight-page informational brochure about AIDS to every American household—the largest mailing in U.S. history and the first time the federal government provided explicit sex information to the public.
But the panic subsided. "It became more and more apparent that this pandemic was isolated to certain areas and people," says Robert Fullilove, professor of Sociomedical Sciences. "The general reaction of the U.S. public was, 'I guess this isn't my problem.'" Sadly, many Americans stopped paying attention.
Public health efforts around HIV largely focused on at-risk communities such as intravenous drug users and men who have sex with men. Too often, however, these efforts neglected HIV in the context of mass incarceration. Rates of HIV infections among inmates are three times higher than in the un-incarcerated population, with communities of color disproportionately affected.
Beginning in the 1990s, Fullilove wrote a series of journal articles that helped direct attention to the importance of HIV among incarcerated individuals. In recent years, he has taken part in inmate-organized World AIDS Day educational events at several New York State prisons. Some of the inmates in these facilities participate in the Bard Prison Initiative, an undergraduate program where Fullilove has taught classes in public health; a number of his students have gone on to earn degrees at Columbia Mailman.
In the mid-1990s, New York State had one-quarter of the country's HIV-positive prison population—the most in the country. In the time since the state has stepped up its HIV response through prevention and treatment programs. Fullilove says HIV outreach events like those held on World AIDS Day are better attended in prisons than they are in communities. "I tell [the inmates], 'I guarantee that when you go back home you'll know more about this than anyone else, and you'll be the teacher.'"
A Movement, Not Just a Disease
At its core, World AIDS Day is a communications effort. According to Gina Wingood, director of the Lerner Center for Public Health Promotion and professor of Sociomedical Sciences, communication in the context of HIV outreach should not be understood as a one-way activity. Instead, the best results are achieved through collaboration and community-building.
Wingood employs this philosophy as part of an ongoing study to improve access to HIV testing for rural women in the South, one of the country's most neglected at-risk groups. She and her collaborators team up with health departments, community groups, and faith-based organizations to overcome barriers to testing. In large churches, faith leaders are able to reach as many as 10,000 congregants at a time to help them understand that there should be no shame in knowing your status, and by providing convenient HIV testing on site.
"Stigma and isolation are very real," says Wingood. "We work with communities to build strength and hope. World AIDS Day is a reminder that HIV/AIDS is a movement, not just a disease."