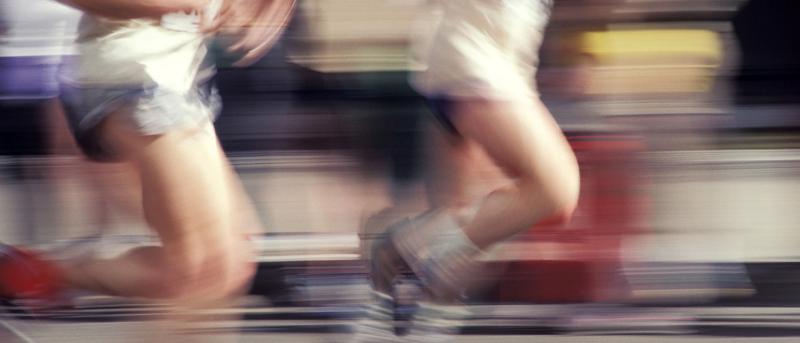 What the New York City Marathon Tells Us About Urban Design
At 9:50 a.m. on November 6, cannon fire on Staten Island will send more than 50,000 runners over the Verrazano-Narrows Bridge and through the streets of Brooklyn, Queens, The Bronx, and Manhattan for the New York City Marathon. Since its inception in 1970, the city's marathon has promoted running—professional and amateur alike—while raising the profile for exercise in general.
"It becomes something to aspire to," says Andrew Rundle, associate professor of Epidemiology. "The marathon serves as a social inspiration to be more active."
During their run, New York City marathoners will pass through the most walkable city in the United States, according to Walk Score, a private company that ranks cities on their walkability and transit services. (See illustration.) For urban planners, walkability is a metric that quantifies specific aspects of a neighborhood—residential density, land use mix, street design and proximity of public transportation—that support active transport like walking and cycling for people who live there. 
Rundle and his collaborators in the
Built Environment and Health Research Group
are working with the
New York City Department of Health and Mental Hygiene
on a project in which New Yorkers wore laboratory-grade accelerometers (devices similar to FitBits) and GPS trackers, to "see where the physical activity hotspots are in the city."
From the data, they found that Manhattan had the highest average walkability score, with the southern tip of the island near Battery Park scoring highest. The area near the Bayonne Bridge in Elm Park on Staten Island had the lowest walkability score.
On average, residents in the most walkable neighborhoods were active 100 more minutes each week than residents in areas with low walkability. Based on a recommended 150 minutes of moderate aerobic weekly activity by the World Health Organization, American Heart Association, and CDC, among others, this difference between neighborhoods amounts to  "about two-thirds of the goal you're supposed to reach," Rundle says.
In turn, fewer opportunities for walking leads to weight gain. 
Between the areas with the highest and lowest walkability, Rundle's research published in Social Science & Medicine found the difference in average body mass index was over one unit. For the average man and woman in the U.S., this translates to an extra 6 or 7 pounds.
Armed with these insights, Rundle is urging policymakers to consider the health dividends of urban design. More than 8 million GPS data points for each of his study participants, a clear pattern emerges: walkability matters for New Yorkers.
"If we can show the health benefits of certain design choices," says Rundle, "then [these features] are more likely to be instituted."
The extent to which people have access to recreational spaces, like the parks they use to train for marathons, can have a significant influence on their physical activity. So too do aspects of urban design such as residential density and the layout of streets and sidewalks. By pulling health research into urban design, city planners could create ways to nudge people into more active lifestyles, whether or not they sign up for the marathon.
"The way we organize neighborhoods has a positive impact on health behaviors in ways that people don't really notice," Rundle says. "I'm interested in how you make physical activity the thing that you do everyday by default, so it just becomes a way of life."