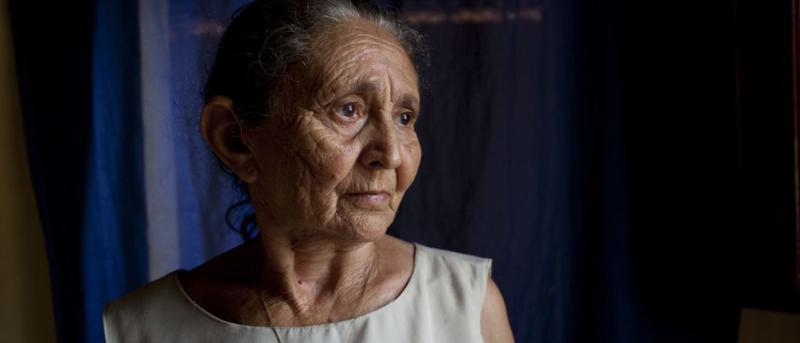 Survey of Older New Yorkers Uncovers Worrisome Effects of Coronavirus Pandemic
 New research from ICAP at Columbia Mailman School of Public Health looks into the mental health and social ramifications of the COVID-19 pandemic among older adults living at home in New York City and is the first to study the effects of COVID on the elderly population living in the community as opposed to in nursing homes. The results showed that the pandemic negatively impacted the mental health of senior New Yorkers living in non-institutional settings.
To better understand the effects of COVID-19 on seniors who do not live in congregate care or institutional settings the researchers conducted a phone survey of New Yorkers age 70 and older titled SARS-CoV-2 Impact on Lives and Views of Elderly Residents ("SILVER"). Until now little had been known about the effects of the pandemic on older adults living at home who generally were compelled to remain secluded from friends and family. Results are published on the ICAP website. 

Among the key findings:

•    Overall, 18 percent of older adults screened for depression and 17 percent for anxiety. Latinx older adults were most likely to report knowing someone who died of COVID-19, having tested themselves for COVID-19 and testing positive for COVID-19. Consequently, a greater percent of Latinx older adults screened likely for anxiety and depression and reported more loneliness than other races/ ethnicities. 
•    Social determinants of health—particularly income, race, and employment status—were related to worse mental health outcomes. 
•    A substantial number of older New York adults were not able to connect to others because of a lack of internet services during the pandemic limiting access to telehealth services, information sources, and COVID-19 vaccine appointments. 
•    While a majority of older adults indicated an intention to be vaccinated, vaccination rates and intentions were lowest among Black older adults, mirroring a nationwide trend of hesitancy among Black Americans.
"The SILVER study has shed light on the urgent social and mental health needs of older New Yorkers living independent of a long-term care facility," said Wafaa El-Sadr, MD, MPH, MPA, ICAP global director. "These results should inform the kinds of services older adults need now and in similar situations in the future."
This SILVER survey was supported by the New York Community Trust, the Samuels Foundation, and an anonymous donor.
"Surveys of this kind are critically important for a comprehensive response to a pandemic such as this one," said El-Sadr.  "Without these data, entire segments of the population could risk slipping through the cracks."
 
Read the full survey report on the ICAP website