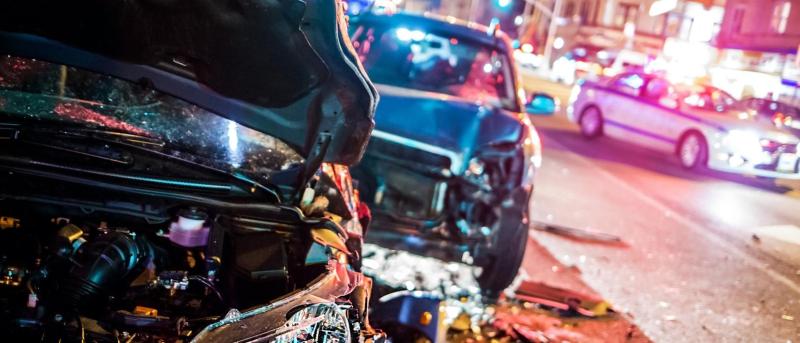 Ridesharing May Help Reduce Alcohol-impaired Crashes
More rideshare trips mean fewer alcohol-involved crashes, according to a new study by Columbia University Mailman School of Public Health. The research adds to a growing body of work suggesting that ridesharing may take the place of drunk driving. The findings are published in the Journal of Studies on Alcohol and Drugs.
The researchers studied statistics from the Chicago Data Portal, November 2018 to December 2019. They matched 962 alcohol-involved crashes with 962 that did not involve alcohol, and particularly looked at the density per square mile of rideshare trips that were in progress at the time of the crash.
The researchers chose Chicago because it is one of the few locations in which rideshare data—including information about where each trip started and ended—are released publicly at the trip level. This level of detail is necessary to improve understanding of ridesharing's positive and negative impacts.
"We found the density of active rideshare trips near a crash site was associated with decreased odds that the crash was alcohol-involved," says Christopher Morrison, PhD, assistant professor of epidemiology at Columbia Mailman School. "These results are consistent with the suggestion that ridesharing replaces impaired-driver trips."
Specifically, an increase of one rideshare trip per square mile was associated with 0.2% decreased odds that a crash was alcohol-involved. Although the benefits for one rideshare trip were small, the sheer volume of rideshare trips and alcohol-involved crashes on Chicago roads mean the overall impacts could be substantial.
The study points out that ridesharing services are available in 263 cities in the United States, and they have facilitated more than 11 billion rides since beginning to operate around 10 years ago. Ridesharing may be an appealing option for consumers because they can avoid both the risk of drunk driving and the potential inconvenience of public transportation.
Morrison concludes that although some research shows ridesharing may be associated with increases in other public health problems—such as pedestrian crashes—these findings support the use of ridesharing to tackle the specific problem of drunk driving.
"Drunk driving is devastating for the people who drive drunk and for other drivers and passengers with whom they share the road," says Morrison. "We can use this information to help reduce these enormous health costs."
Co-authors include Gabrielle D'Ambrosi, Ava Lamb, and Andrew Rundle, Columbia Mailman School of Public Health; Kytt McManus, The Earth Institute, Columbia University; and David Humphreys, Oxford University.
The study was supported by the Centers for Disease Control and Prevention (R49-CE003094).