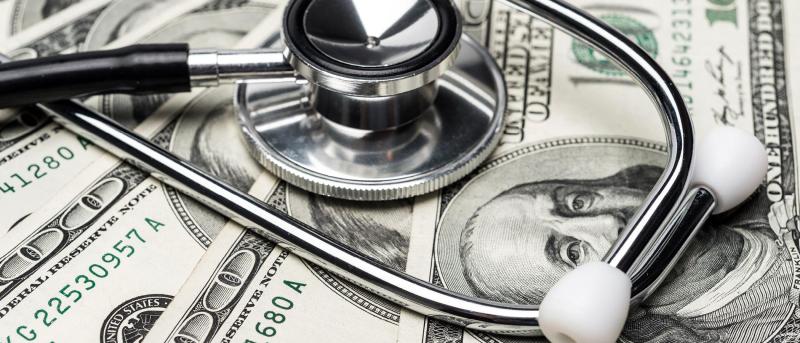 Private Equity Investments in Health Care May Increase Costs and Degrade Quality
Increasingly common private equity investments in healthcare are generally associated with higher costs to patients and payers, according to a Columbia Mailman-led study
A study led by a researcher at Columbia Mailman School finds that increasingly common private equity investments in healthcare are generally associated with higher costs to patients and payers. The study is thought to be the first systematic review of global private equity ownership trends in medical settings.
The findings are published in the journal BMJ. The study is accompanied by an editorial titled "Private Equity Takeovers Are Harming Patients."
In recent decades, private equity activity in health care has exploded, with financial institutions buying up hospitals, nursing homes, fertility clinics—pretty much every area of health care.
"Private equity has been rapidly acquiring health care operators across almost all medical specialties, both throughout the U.S. and beyond," says first author Alex Borsa, MA, a PhD student in Sociomedical Sciences and Sociology. "Most patients are unaware that these changes are taking place, and that their health care is ultimately owned and managed by financiers."
Although the influence of the financial sector has grown across many fields, "private equity is uniquely interested in health care because of the many loopholes and cost-cutting strategies that exist within this industry," says Joseph Dov Bruch, PhD, assistant professor of public health Sciences at UChicago, who is the study's co-senior author.
Performing a global search, the researchers found 55 previous academic research studies that investigated private equity in health care and performed a systematic review across four dimensions: health care quality, cost to payers and patients, cost to health care operators and health outcomes. They found that in every studied health care setting, private equity acquisitions have increased in prevalence since 2000. Private equity investment was most closely associated with increases in costs for payers and patients, in some cases, as high as 32 percent. Private equity ownership was also associated with mixed to harmful effects on healthcare quality, while the impact on health outcomes and operator costs was inconclusive.
Proponents of private equity have argued the cash infusions from financial firms provide direct downstream benefits for patients. However, this hypothesis was not supported by the results of the team's review. The authors did not identify any consistently beneficial impacts of private equity ownership.
The researchers hope the study will make health care providers, policymakers, and the public more aware of the growing influence of the financial sector in the health care system. In addition, the team said, health care providers may need to pay more attention to the financial burden placed on patients. The researchers said they believe their findings may spark greater policymaker discussion on antitrust regulation and corporate practice of medicine laws. Patients, too, may want to know that their hospital, nursing home, doctor's office or fertility treatment center may be owned by private equity and that these firms have specific financial targets that may inform care decisions.
"Our findings of increasing prevalence and possibly harmful impacts of PE ownership in health care illustrate the need to increase regulatory attention, particularly regarding transparency and reporting," says Borsa.
The team is continuing their research to examine the role of venture capital, management consultants, financial lenders, and real estate investment trusts in healthcare.
The study, "Evaluating trends in private equity ownership and impacts on health outcomes, costs, and quality: systematic review," was published in The BMJ in July 2023. Additional study co-authors include Geronimo Bejarano of the University of Texas, and Moriah Ellen of the University of Toronto, and the Ben-Gurion University of the Negev.
This news brief is adapted from a press release posted by the University of Chicago.