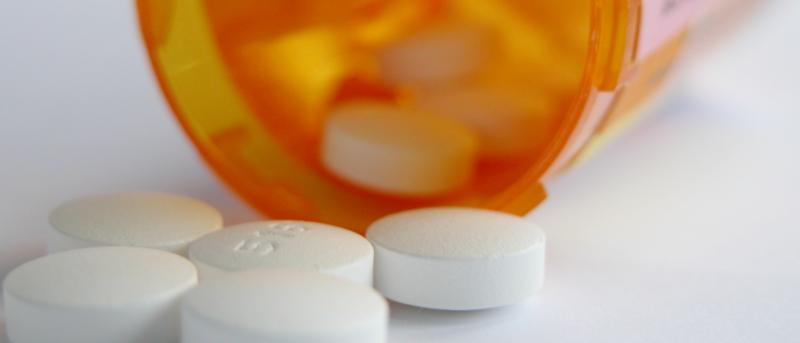 Prenatal Opioid Exposure Linked to Adverse Birth Outcomes
A new study finds prenatal opioid exposure is associated with adverse birth outcomes, including preterm birth and low birth weight, highlighting the need for interventions to reduce opioid consumption during pregnancy. The study was led by researchers at Columbia University Mailman School of Public Health and is published in the journal Paediatric and Perinatal Epidemiology.
In the United States, the rate of opioid use disorder among pregnant women at the time of delivery increased fourfold between 1999 and 2014. As many as 22 percent of U.S. women receive an opioid prescription during pregnancy. Opioids are known to cross the placental barrier.
The researchers performed a meta-analysis of data from 80 peer-reviewed studies, finding neonates exposed to opioids obtained legally or illegally were four times more likely to die and almost two times more likely to be born prematurely than unexposed neonates. They also had lower birth weight, smaller head circumference, shorter birth length, and gestational age than unexposed neonates. In addition, exposed neonates tended to require longer hospitalizations.
These outcomes have lifelong consequences. Lower birthweight, head circumference, and length are associated with coronary artery diseases, hypertension, and diabetes in adulthood. Smaller head circumference is linked with lower brain volume and poor cognitive development. Lower birth weight and preterm birth are associated with early neurodevelopmental problems. Preterm birth increases the risk of early life morbidity and mortality. Preterm infants tend to have higher blood pressure later in life and a higher risk of diabetes.
The researchers say some caution should be used in interpreting their findings as the opioid exposed and unexposed groups were not entirely comparable in many studies (due to inherent differences in sociodemographic factors between women who use opioid substances during pregnancy and those who do not and related health implications). Identifying critical exposure periods will require further study.
"Our study finds that exposure to any opioid before or during pregnancy was associated with adverse birth outcomes," says Pam Factor-Litvak, PhD, professor of epidemiology and the study's senior author. "Especially given the rise in the use of opioids by pregnant women, it is vitally important that women of childbearing age have access to treatment and harm reduction measures to reduce harmful opioid use."
"We attempted to quantify the adverse effects of prenatal exposure to opioid substances by including all the available literature on this topic in our systematic review," said the study's co-lead author Arin A. Balalian, MD, MPH, a doctoral candidate in the Department of Epidemiology at Columbia Mailman School. "Although we found that all types of opioids were harmful, the risk of adverse effects on birth outcomes such as birth weight was attenuated among the groups exposed to medication for opioid use disorder used for harm reduction measures. This highlights the importance of harm reduction programs in mitigating the harmful effects of opioid use during pregnancy."
The study's co-lead author is Richard Graeve, a research fellow from Halle Medical University in Germany. Additional authors include Matthias Richter, Heike Kielstein, and Astrid Fink, at Martin Luther University Halle-Wittenberg, Halle (Saale), Germany; and Silvia S. Martins and Morgan M. Philbin at Columbia Mailman.
Balalian acknowledges support from Luys Foundation, Inc., the Armenian General Benevolent Union, and the Armenian Relief Society.