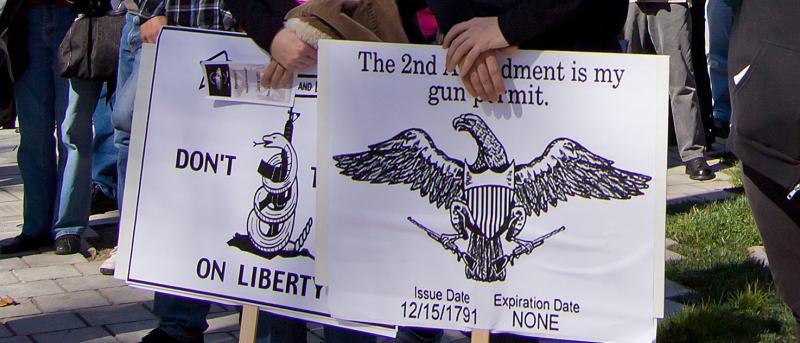 New Gun Subculture Emerges Around Defense of Second Amendment: Study
Ted Alcorn, a lecturer at Columbia University Mailman School of Public Health, is co-author of an article in the journal Nature Communications that explores the concept of "gun culture" in the United States. Written with colleagues at Boston University School of Public Health and Harvard Medical School, the publication analyzes the beliefs and behaviors of people who purchase guns, and identifies an emerging gun subculture primarily focused on the defense of the Second Amendment.
The researchers show that American gun owners vary widely in the symbolic meaning they find in firearms and the way they use them. Whereas previous studies have proposed two sides of gun culture—one focused on recreational use and a second on self-defense—they find a a third Second Amendment-activism-oriented culture, which has grown the most in states that have strengthened their gun laws to the greatest degree.
Using data on gun-related behaviors including hunting licensure, NRA membership, gun-related magazine subscriptions, the volume of handgun and long gun purchases, and states' passage of certain gun laws, the study shows that firearm recreation has dwindled and self-defense has expanded over the last twenty years, while a distinct subculture of Second Amendment political advocacy has sprung up.
"American gun culture isn't monolithic—but any gun owner could tell you that," said Alcorn. "This research is valuable because it provides the first objective tools for actually measuring those differences."
The study also identified wide variation between states. In some, such as New York and Massachusetts, the prevalence of recreational and self-defense gun cultures was low but the Second Amendment activist culture was high. In contrast, states such as South Dakota have high recreational and self-defense cultures and low Second Amendment activism. Other states, such as Florida, have a high degree of self-defense gun culture and a lesser degree of recreational and Second Amendment gun culture.
More information on the study is available at The Brink, a publication of Boston University.
Ted Alcorn is a journalist and educator with expertise in gun violence prevention policies and programs. He contributes reporting to the New York Times, Wall Street Journal, and other national publications, and co-teaches a course on gun violence prevention with Charles Branas, chair of epidemiology.  Previously he was the founding research director of Everytown For Gun Safety, and he served as a policy analyst in the Office of the Mayor of New York City.