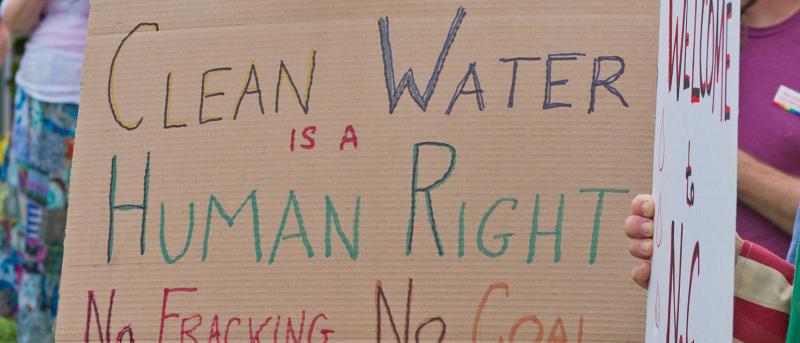 The Looming Threat of Fracking to Public Health
An opinion piece on fracking and public health published in STAT First Opinion by Columbia Mailman School of Public Health faculty argues that the fracking industry has evaded many federal regulations for too long and that regulation exemptions must be eliminated in order to improve public health and the environment. With a lack of testing on the toxicity for a majority of the over 1,000 chemicals used in the fracking industry "we are left in the dark on their potential risk to human health. The unique impact of fracking on cardiac development and even potentially on the reproductive system shows that fracking may not only harm the individuals who are directly exposed but may also have health consequences that carry over into future generations."

Co-authors at Columbia Mailman School are Chelsea Clinton, adjunct assistant professor of health policy and management; Terry McGovern, chair of population and family health and director of the global health justice and governance program; and Micaela Martinez, assistant professor of environmental health sciences.
Co-contributors are Joan Casey, assistant professor of environmental health sciences at Columbia Mailman School; and Kandi White, Native Energy & Climate Campaign Coordinator, Leadership Team - Indigenous Environmental Network.