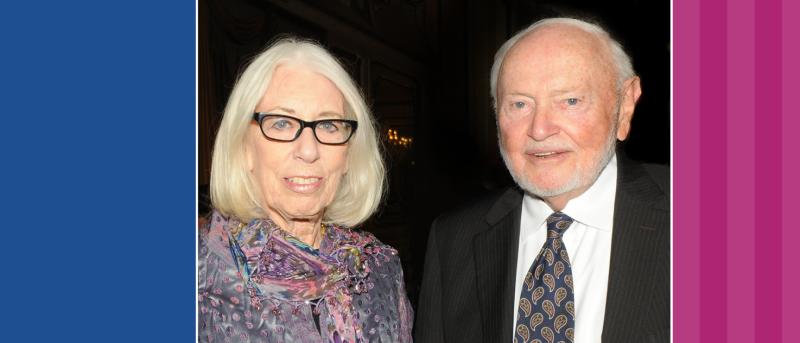 The Lerners Support Columbia Mailman Program on Menstrual Health and Hygiene
Helaine Lerner will renew funding support for the important program addressing menstrual health and hygiene issues globally. "We are so grateful to both Helaine and to Sid, who recently passed away, for their belief in advancing this critical agenda, and enabling Columbia University to become the academic hub for addressing menstruation research and practice both here in the US, and in partnership with colleagues around the world," said Marni Sommer, DrPH, MSN, RN, associate professor of sociomedical sciences and director of the Gender, Adolescent Transitions and Environment (GATE) program at Columbia University Mailman School of Public Health. The GATE team will also support an annual "Sid Lerner Women and Adolescent Health Fellowship," to honor the legacy of Sid Lerner's wonderful commitment to improving the health of women and young people around the world, with the inaugural fellow beginning in 2021.
The GATE (Gender, Adolescent Transitions and Environment) Program, housed within the Sociomedical Sciences (SMS) Department, conducts research and practice to improve the lives of adolescents and women around the world by addressing issues related to pubertal health transitions, menstrual hygiene management (MHM), and access to sanitation.
For decades, the Lerners have been visionary public health advocates and have supported many Columbia Mailman initiatives, including the establishment in 2014 of the School's Lerner Center for Public Health Promotion which promotes health equity in population health by investigating social and behavioral factors associated with health; evaluating public health promotion campaigns to understand the science behind effective campaign models; and providing students with the skills needed to advance health communications and promotion. In addition, Sid Lerner had a distinguished tenure as a member of Columbia Mailman's Board of Advisors during which he made invaluable contribution to the School's development.
"Sid and Helaine have been cherished partners in our work to improve the health and well-being of girls and women everywhere," said Kathy Sikkema, PhD, chair of the department of sociomedical sciences department, which is home to GATE and the Lerner Center.  "We truly appreciate their continued support of our mission and their dedication to our educational and research initiatives globally. The Lerners' vision and passion have helped public health professionals around the world advance health equity."