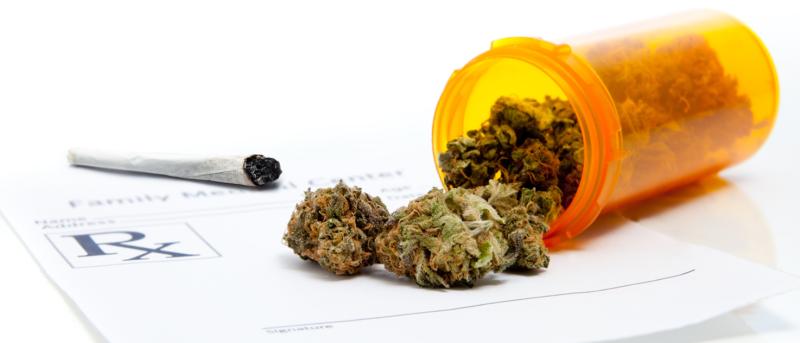 Legalizing Medical Marijuana Does Not Increase Recreational Use Among Adolescents
Marijuana use in teenagers does not increase after a state legalizes medical marijuana, according to research published by Columbia University's Mailman School of Public Health in The Lancet Psychiatry. The nationwide study by Deborah Hasin, PhD, and colleagues, was based on data from more than one million 8th, 10th, and 12th grade students between 1991 and 2014 in 21 states where medical marijuana was legalized.
The analysis, the most comprehensive to date, provides the strongest evidence so far that the rate of marijuana use by teenagers did not increase after the laws were passed. Since 1996, 23 U.S. states and the District of Columbia have passed laws allowing the medical use of marijuana. State legalization of medical marijuana has raised concerns about increased accessibility and acceptability of marijuana to teenagers.
"Up to now, in the states that passed medical marijuana laws, adolescent marijuana use was already higher than in other states which may be due to a range of factors and overall attitudes toward drug use," noted Dr. Hasin. "Because early adolescent use of marijuana can lead to many long-term harmful outcomes, identifying the factors that actually play a role in adolescent use should be a high research priority."
The researchers compared teen marijuana use in states with and without legislation, but also looked closely at usage rates in states with medical marijuana laws in the periods before and after the legislation went into effect.
The data from the national Monitoring the Future survey showed there was no statistically significant increase in marijuana usage rates among Grade 10 and Grade 12 students after medical marijuana laws came into effect in the states that adopted them. Use of the drug actually dropped among Grade 8 students after legislation was put in place.
The research was funded by the U.S. National Institute on Drug Abuse. Co-authors at the Mailman School of Public Health are Melanie Wall, PhD. Katherine M Keyes, PhD, and Magdalena Cerdá, DrPH.
Dr. Hasin presented the research at the College on Problems of Drug Dependence annual meeting held in Phoenix, Arizona June 13-18th.
About Columbia University's Mailman School of Public Health
Founded in 1922, Columbia University's Mailman School of Public Health pursues an agenda of research, education, and service to address the critical and complex public health issues affecting New Yorkers, the nation and the world. The Mailman School is the third largest recipient of NIH grants among schools of public health. Its over 450 multi-disciplinary faculty members work in more than 100 countries around the world, addressing such issues as preventing infectious and chronic diseases, environmental health, maternal and child health, health policy, climate change & health, and public health preparedness. It is a leader in public health education with over 1,300 graduate students from more than 40 nations pursuing a variety of master's and doctoral degree programs. The Mailman School is also home to numerous world-renowned research centers including ICAP (formerly the International Center for AIDS Care and Treatment Programs) and the Center for Infection and Immunity. For more information, please visit www.mailman.columbia.edu.