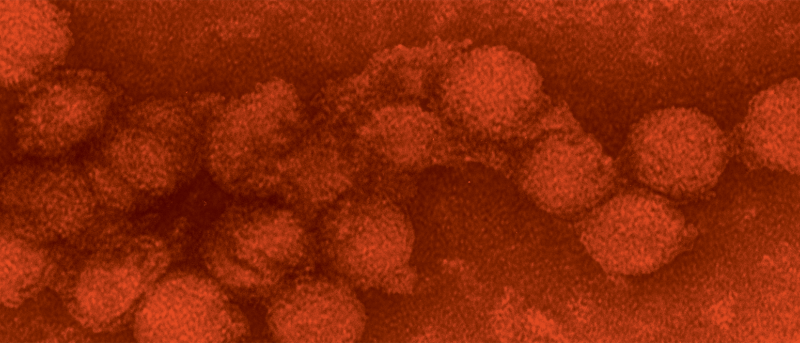 Leading the Global Fight Against Infectious Diseases
Across continents and through outbreaks of HIV, SARS, MERS, and more, researchers in the lab and public health workers on the ground have helped the world understand and combat transmissible diseases.
Quarraisha Abdool Karim, MS '88, PhD, professor of Clinical Epidemiology at Columbia Mailman School, remembers when she first heard about a sharp rise in the number of female tuberculosis (TB) patients in rural South African hospitals. It was 1997 and she was in Durban, South Africa, working at the South African Medical Research Council after completing a master's degree in parasitology at Columbia School of Public Health. Her research focused on understanding why young women ages 15 to 24 were acquiring HIV infection five to seven years before their male peers. Now, not only were men in their 40s and 50s infected with TB, but increasingly women over 25 were also being diagnosed. Abdool Karim asked colleagues and they told her the same thing: "The face of our patients is changing."
It struck Abdool Karim that TB could be an important marker of advancing HIV disease. She and a colleague tested TB patients and found that 70 percent of them were coinfected with HIV. HIV was suppressing the immune system and creating an opening for opportunistic TB infections. As discussions started to shift toward making antiretroviral treatment available to people with AIDS in Africa, "the question nobody could answer was, 'Do you treat TB first or HIV?'" she recalls. 
Abdool Karim and others, including her husband, Salim Abdool Karim, MS '88, MD, PhD, now CAPRISA Professor for Global Health in Epidemiology at Columbia Mailman School, conducted research that shaped how HIV-TB co-infected patients are treated. Working under the leadership of Zena Stein, MB, BCh, an epidemiologist at the School, the Abdool Karims launched the Columbia University–Southern African Fogarty AIDS International Training and Research Program (CU–SA Fogarty AITRP), funded by the National Institutes of Health. 
This partnership between the School's faculty and researchers and healthcare practitioners in South Africa would span two decades, creating a critical mass
of highly trained epidemiologists who would go on to lead pioneering HIV and TB research across South Africa. The program began with just two students coming to Columbia for master's level training in epidemiology before returning to South Africa. By the time it concluded 20 years later, it had expanded across southern Africa to include Botswana, Lesotho, Mozambique, Namibia, and Swaziland, and added cutting-edge basic science training in HIV and TB. More than 800 scientists had been trained, transforming the response to HIV and TB in southern Africa. "It is not just about the training received in the U.S., but also how the training enabled critical research questions that are unique to the African HIV epidemic to be answered, thereby changing the trajectories of HIV and TB in Africa," says Quarraisha Abdool Karim. Adds Salim Abdool Karim, "I think it's safe to say that almost every major HIV study in South Africa has our trainees involved in some way or another." 
The trainees overwhelmingly returned home to their country and the program continues to pay dividends. Fast-forward to 2020: When the ministry of health in South Africa created a COVID-19 advisory group, more than 60 percent of its members had been associated with the Fogarty program. "We were not just training them to be amazing scientists, but to be people who assumed positions of global and local scientific leadership," says Quarraisha Abdool Karim. 
Columbia Mailman School's leadership in the fight against infectious diseases is evident in other pioneering programs as well, including ICAP, which battles epidemics and strengthens health systems in more than 30 countries; the Centre for the AIDS Programme of Research in South Africa (CAPRISA, led by the Abdool Karims and founded with the help of Columbia Mailman School), which fights AIDS in southern Africa; and the new Global Alliance for Pandemic Prevention (GAPP), launched by the School's Center for Infection and Immunity (CII), which aims to prevent pandemics with early detection and containment strategies born out of cutting-edge research about how best to get prevention and treatments to people in need on the ground. Those programs extend work by the School's faculty over three decades to fight not only AIDS, but also TB, Ebola, SARS, MERS, malaria, and now COVID-19. 
---
ICAP's work against infectious disease began as AIDS roared through subSaharan Africa; in 2001, three million people worldwide died from AIDS-related causes; 2.2 million of them in sub-Saharan Africa. In wealthier countries, HIV had been transformed from a death sentence into a chronic, manageable disease. Not so in Africa. "There were millions and millions of people living with HIV in poorer countries, particularly in Africa, who had absolutely no hope," recalls Wafaa El-Sadr, MD, MPH '91, MPA, founder and director of ICAP and director of Columbia World Projects. "They were going to die suffering because they had no access to treatments." 
With AIDS marching across the continent, El-Sadr realized she could apply lessons learned from her work in New York City's Harlem Hospital in the 1980s and 1990s to combat stigma and distrust and deliver prevention and treatment. Her team launched the world's first multicountry HIV care and treatment program. Initial efforts focused on families. (More than 2 million women with HIV in the region gave birth in 2002 and, despite the availability of antiretroviral treatments, about 630,000 infants were born with HIV.) Focusing on treatment bucked conventional wisdom. "People felt that we should only focus on prevention," El-Sadr says. "And, essentially, that meant you were going to lose a whole generation, if not a full nation, to HIV/AIDS. I felt very strongly that if you don't bring hope to people, how can you talk about prevention?" 
Today, nearly two decades later, ICAP at Columbia University, the organization El-Sadr founded in 2003, works in more than 30 countries to respond to HIV, TB, malaria, and, most recently, COVID-19. ICAP's innovative approach grounds decisions in a deep collaboration with local organizations and communities. ICAP achieves its goals through research, collaborative technical assistance, and a focus on strengthening health systems. It helps to create high-quality and accessible health services that reach far and wide. 
"We're challenging deeply ingrained norms of how health systems are structured, how health services are organized," says El-Sadr, who is also a University professor and the Dr. Mathilde Krim-amfAR Chair of Global Health at Columbia Mailman School. "The commitment to bring the voice of the people to the table—that recipients of services must have a role in shaping those services—is a huge challenge to the existing norm." El-Sadr also continues a tradition of the School's commitment to the health of people around the world. "To really have a deeper impact on an individual's health and well-being while taking into account the broader community, we have to think beyond the walls of clinics and hospitals," she says. 
Over the years, ICAP has added branches to its trunk. It has developed innovative strategies to train nurses, midwives, laboratory workers, and researchers and create new models of care. "We're not there to replace people or to do the work for the people on the ground," says El-Sadr. "That's not sustainable." Working with the federal ministry of health in Ethiopia, ICAP trained more than 3,500 laboratory professionals and 2,400 healthcare professionals on managing malaria patients. Annual malaria-related deaths declined from more than 2,000 in 2012 to 374 just five years later. 
---
While ICAP trained healthcare workers, CAPRISA, founded in 2002 by the Abdool Karims and four universities, including Columbia Mailman School, filled the urgent need for scientists who had a grounding in epidemiology and statistics and who could conduct studies with the necessary rigor to design and evaluate treatments in their native country. "That's where the Columbia training became so important," Quarraisha Abdool Karim says. "When they came back to South Africa, they were able to move from descriptive studies and risk factor studies to more high-level analytical studies and start designing and evaluating interventions." 
In 2010, the Abdool Karims published a paper proving that tenofovir gel used by women would prevent sexually transmitted HIV infection. Science lauded it as one of the top 10 breakthroughs of the year. CAPRISA marries understanding of the issues people face locally with robust and rigorous science. The Abdool Karims looked at tenofovir gel as a way women could be empowered to control their risk. "Everything we had available—abstinence, will he be faithful, male condoms—at that stage was all dependent on the cooperation of the male partner," Quarraisha Abdool Karim says. "Given the power dynamics of age-sex disparate relationships, a key driver of new HIV infections, it's not surprising that women couldn't negotiate safer sex practices. That's what inspired us to fill an important HIV prevention gap for young women." 
Their research was controversial at the time. Trials of two other vaginal gels by other groups had failed. An article in Nature questioned the study's design. But the Abdool Karims persevered, convincing their critics. "People still talk about that as a turning point in HIV prevention because it became clear to the world at that point for the first time ever that antiretroviral therapy could prevent sexual transmission of HIV," Salim Abdool Karim says. "And, of course, today it's so widely used globally." 
---
One way to stop an outbreak of infectious disease from becoming a pandemic is to identify and tamp it down before it has a chance to go global. Stephen Morse, PhD, a professor of Epidemiology and director of the Infectious Disease Epidemiology Certificate Program, recognized this more than 30 years ago when he coined the term "emerging infectious diseases" and began to help build a global surveillance system. He remembers Anthony Lake, the national security advisor during the Clinton administration, saying that infectious diseases were a national security concern. "There were people who scoffed at that, but we now see how devastating something like this can be, the effect on the economy, on travel and international relations," he says. 
W. Ian Lipkin, MD, director of CII, saw while still in clinical training in the 1980s that a lag in identifying HIV increased the death toll. This prompted him to look for faster ways to identify infectious diseases using genetic techniques. Now one of the foremost authorities on infectious agents, Lipkin has hopscotched the globe helping tamp down outbreaks over three decades, earning the title of the world's leading "virus hunter" for revolutionary research that has transformed the speed at which health authorities identify and respond to emerging infections. 
In 1999, Lipkin and his team discovered West Nile virus. They introduced the first sensitive diagnostic test for SARS in 2003, and in 2006 created the GreeneChip system, a glass slide containing 500,000 genes. It was the first tool to provide a comprehensive differential diagnosis of diseases, including those caused by viruses, bacteria, fungi, or parasites. The team pioneered 454 high throughput pyrosequencing in 2005 and used it to resolve outbreaks of encephalitis and hemorrhagic fevers. In 2014 they identified dromedary camels as the animal source for human MERS infection. And in 2015 they created a virome capture sequencing platform for vertebrate viruses (VirCapSeq-VERT), an inexpensive tool to simultaneously test for hundreds of viruses and provide a near complete sequence of their genomes. He and his team have discovered more than 1,800 infectious agents. When Lipkin began his work, it took years to identify a virus. Now, it takes hours. 
In February 2020, working in CII's high-security, pressurized Biosafety Level 3 laboratory, he and the CII team, including Nischay Mishra, PhD, assistant professor of Epidemiology, developed an antibody test for SARS-CoV-2 as well as a PCR assay that can simultaneously detect the influenza A, influenza B, and SARS-CoV-2 viruses. They later examined the therapeutic effect of convalescent plasma in the fight against COVID-19. 
Now, with an eye to the future and support from the Skoll Foundation, CII is rolling out GAPP, a community of public health experts, laboratory and data scientists, and epidemiologists working together across more than 30 countries to build a comprehensive, evidence-based system for pandemic risk reduction. "Our dream is to build a global immune system to support the World Health Organization in infectious disease surveillance and rapid testing of diagnostics, drugs, and vaccines," Lipkin says. "We are looking beyond COVID-19 to preventing future pandemics and to reducing morbidity and mortality from all infectious diseases." 
---
Innovation comes in many forms and, in recent years, Columbia Mailman School has continued to embrace the flow of research into creative programs to prevent and combat infectious disease and improve health. Professor of Environmental Health Sciences Jeffrey Shaman, PhD, has pioneered work developing systems to forecast infectious disease outbreaks in a changing climate, capabilities that will be increasingly important in the future. Broadly, he looks at how meteorology affects human health, notably the seasonality, survival, and transmissibility of influenza and the effects of heat and humidity exposure indoors. 
Other researchers are exploring how social interactions influence prevention efforts. Gina Wingood, ScD, MPH, Sidney and Helaine Lerner Professor of Public Health Promotion in the Department of Sociomedical Sciences and director of the Lerner Center for Health Promotion, has developed gender-appropriate and culturally informed HIV prevention interventions for African American women. Her Sisters Informing Sisters about Topics in AIDS (SISTA) intervention began in San Francisco and is one of five HIV prevention interventions she has designed. It has been endorsed by the Centers for Disease Control and Prevention as a Tier 1 evidence-based intervention, and implemented nationwide. She recently published a study showing that a series of weekend workshops integrating strategies for both reducing risky alcohol use and preventing sexually transmitted infections (STIs) led to an increase in safe sex and a decrease in drinking among young Black women. "This groundbreaking study illustrates the power of contextualizing issues of safe sex, alcohol use, and STIs, within the reality of young African American women's lives," she says. 
Meanwhile, Dustin Duncan, ScD, associate professor of Epidemiology, predominately explores the disparities in HIV prevalence by turning to spatial epidemiology, looking at how neighborhood contexts and network characteristics influence the risk for HIV infection and prevention behaviors. To do that, he has created innovative ways to define and understand neighborhoods. 
Duncan, co-director of the Social and Spatial Epidemiology Unit and director of the Columbia Spatial Epidemiology Lab, doesn't define neighborhoods by ZIP codes and census tracts, but rather as activity spaces. In one study of cisgender young, gay, bisexual, and other sexual minority men in New York City, he found, by using GPS devices carried by participants, that increased spatial proximity to preexposure prophylaxis, or PreP, clinics meant the men were more likely to take the biomedical intervention method. But that association showed up only when he and his lab looked at the activity space—where people actually go—versus what neighborhood they lived in. "Traditionally, in public health, we look at neighborhoods in a very crude way, where we miss people's actual exposure to health and well-being," he says. "Our work is trying to more rigorously and accurately estimate exposure. It's unfortunate, but the vast majority of public health research doesn't account for where people actually go and what they experience." 
Responding to an emerging infectious disease also requires up-to-the-minute data about what's happening on the ground. Since 2014, Jessica Justman, MD, senior technical director at ICAP and associate professor of medicine in Epidemiology, has led the implementation of ICAP surveys into the prevalence of HIV in sub-Saharan Africa that have sampled 400,000 people to provide insight that helps guide national policies and programs. This work laid the foundation for COVID-19 surveys in the U.S. and around the world. Samples are collected in diverse public spaces such as bus stations, markets, and other busy commerce locations and are shedding light on the impact of the pandemic. "This type of sampling gives us a snapshot of what's going on not just at hospitals and clinics, but in the community," Justman says. "That's a really different kind of picture." 
After a difficult year spent advising African governments (not to mention the leaders of New York City and Columbia University) on the COVID-19 response and supporting teams on the ground in countries around the globe, El-Sadr sees a sliver of a silver lining in the pandemic, notably a better understanding about using data to focus prevention and treatment. "I firmly believe that there is now a deeper appreciation of public health and what needs to be done to achieve population health," she says. "There's also much more appreciation of the importance of engaging communities. COVID is shining the light on the disparities in our midst and on the work of those engaged in advancing the health of communities here and around the world." 
---
Jim Morrison has written about virus hunters, pandemics, and the intersection of climate and health for Smithsonian and Wired, among others.