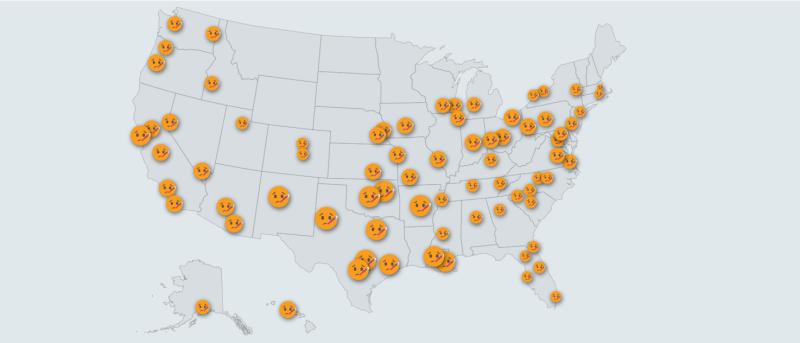 Just How Bad Is This Year's Flu Season Going To Get?
This year's flu season is already one of the worst in the last 10 years. In a recent interview with CNN, Anthony Fauci, director of the National Institute of Allergy and Infectious Diseases, warned that fatalities could rise to the level of the 2017-2018 season, the deadliest in more than four decades.
Just how bad year's flu season will get is so far unknown. However, a flu forecasting system developed by scientists at Columbia University Mailman School of Public Health is providing useful insights into those parts of the country most affected by the flu and when the worst of the season might be over.
So far, an estimated 2,900 people have died from influenza since the start of the flu season in October, according to the U.S. Centers for Disease Control and Prevention. The total accounts for 800 more deaths than were estimated the previous week, representing a sharp uptick in fatalities.
Among this season's fatalities are 27 children, as of December 28—a record number for this point in the season. Children are particularly susceptible to influenza B, this season's dominant strain; because influenza B does not mutate as much as other types, adults are more resistant.
"The season thus far has been fairly aggressive," says Jeffrey Shaman, PhD, a professor of environmental health sciences who leads the development of infectious disease forecasting. "There has been a lot of Type B flu in parts of the country—and earlier than usual."
According to the latest data posted on the Columbia Prediction of Infectious Diseases (CPID) dashboard, Texas and New Mexico are particularly hard-hit with high levels of influenza. By contrast, the flu season has been relatively mild in Maine and Vermont.
While influenza viruses circulate year-round, flu activity usually peaks between December and February but can last as late as May. According to CPID, the timing of the peak will vary by state, but in most locations, the number of new flu cases will start to decline between now and the third week of January.
The Flu Forecasting System
The Columbia Mailman online flu forecasting system, available since 2013, adapts techniques used in modern weather forecasting to generate predictions combining hospital and clinic diagnostic data and lab-verified cases of influenza, helping to distinguish flu strains from the common cold. Forecasts for 124 U.S. cities and states are generated weekly and posted online throughout the season.    
Each forecast comes with confidence probabilities people have come to expect from weather forecasts—if there's an 80 percent chance of rain, we'll take an umbrella. Similarly, influenza forecasts have the potential to provide actionable information to both health officials and the public.
If you know the flu is peaking in your area, you can take extra precautions, says Shaman. You might want to be extra vigilant in washing your hands and keeping your distance from someone who is coughing and sneezing. "And don't forget to get your flu shot," he says.