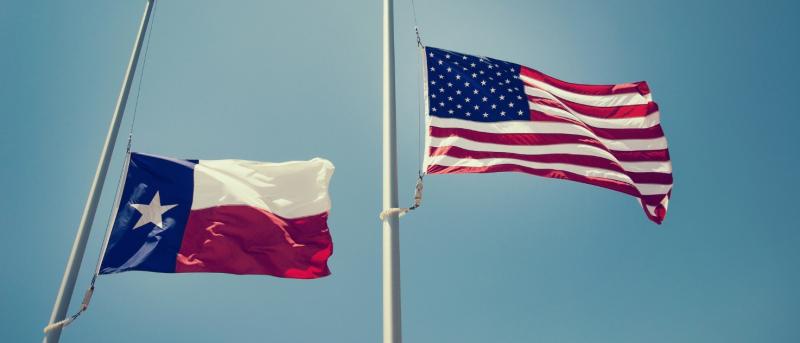 Gun Violence Prevention Experts Respond to Mass Shootings
Gun violence prevention experts from Columbia Mailman School of Public Health and Teachers College respond to the recent mass shootings in Uvalde, Texas, and Buffalo, New York. All are members of Columbia SURGE (Scientific Union for the Reduction of Gun Violence).
For more reaction, read a May 25 op-ed by Charles Branas, chair of epidemiology at Columbia Mailman, and Teachers College professors Louis Klerevas and Sonali Rajan published in the Los Angeles Times. The op-ed is titled "Why Our Response to School Shootings Is All Wrong." June 16 Update. Read a letter to the U.S. Senate signed by leaders in public health and medicine on the scientific evidence for legislation to prevent gun violence. 
Louis Klarevas, Research Professor, Teachers College:
One of the biggest problems with how we deal with active shooter threats in the United States is that many of our solutions are reactive—hardened targets, lockdown protocols, police officers on site, armed teachers and staff. But the key to reducing mass shootings is to promote prevention over interruption. Think of it this way: if there's one thing better for public safety than a good guy with a gun, it's a bad guy without a gun. We need to focus our efforts on preventing dangerous individuals from acquiring firearms in the first place. That's the way forward.
Christopher Morrison, Assistant Professor of Epidemiology, Columbia Mailman:
This tragic event highlights the horrific cost of gun violence in America. Last year alone, 20,726 people were killed in gun homicides or accidental shootings. That's one person killed every 25 minutes. And 693 times a mass shooting occurred where 4 or more people were killed or injured with a gun. Most of this burden is borne by communities of color.
Research tells us there are policy levers we can use to reduce these enormous impacts. These policies are already in place in many U.S. states. First, we need to keep guns out of the hands of people who are at risk of committing acts of violence. Mandatory waiting periods and universal background checks—including for private sales and gun shows—reduce access to guns and reduce the overall incidence of gun violence. Second, we need to keep the 300 million+ guns that are already in circulation from being used in a crime. Evidence indicates that having stronger laws limiting children's access to guns and repealing stand-your-ground laws leads to fewer gun injuries and deaths.
Sonali Rajan, Associate Professor of Health Education, Teachers College; Adjunct Associate Professor of Epidemiology, Columbia Mailman:
The mass shooting at Robb Elementary School in Uvalde, TX is an unspeakable tragedy. My heart breaks for the children and teachers who were killed in their classrooms, for their families, and for all of the surviving members of this school community. Tragically, the data illustrate that there is a pattern of increasing school gun violence in the United States, with the number of shootings in schools increasing precipitously since 2017. Recent data approximate that hundreds of thousands of children have been exposed to gun violence in K-12 schools since the Columbine High School shooting in 1999. And gun violence is now the leading cause of death among children in the U.S.  
Like other public health crises, we cannot rely on a single solution to prevent this kind of violence, rather, we need a multifaceted strategy that draws on the existing science, emphasizes meaningful preventive efforts (and not simply reactive strategies), and centers the well-being of children in the process. Effective school gun violence prevention requires investments in specific policies that are known to effectively reduce access to firearms (such as bans on assault weapons and use of extreme risk protection orders). It also involves the implementation of universal school–based violence prevention programming focused on prosocial skill development, restorative justice–oriented conflict resolution practices, the removal of punitive disciplinary policies in schools, and expanding the capacity of child mental health services. And all of this should also occur alongside enhancing basic neighborhood structures (such as investments in green space, affordable housing, and public libraries). Gun violence is a solvable problem, whose solutions should be grounded in rigorous evidence; we have the capacity to address this.
Paul Reeping, Graduate Research Assistant, Columbia Mailman:
School shootings are preventable. Research shows that mass shootings and school shootings are associated with more permissive gun laws in the United States. Specifically, licensing of firearms and large-capacity magazine bans have been shown to be associated with fewer mass shootings. However, no studies have examined what specific laws could prevent school shootings.  
Nevertheless, we do know that the average age of an active school shooter is 16; the youngest active school shooter was only 12 years old. This means that many of these children and adolescents are not outright buying a gun and are instead obtaining them through friends or family. Therefore, common sense gun laws, like safe storage or CAP (children access prevention) laws, if strictly enforced, could keep guns out of the hands of the perpetrators and prevent school shootings in the future. This can be strengthened further by increasing the minimum age that someone is able to buy rifles, shotguns, and handguns, to 21 (the shooter in Uvalde, Texas was only 18). These laws would also help to decrease firearm suicide among children and adolescents, which has been tragically increasing at a rapid rate in recent years.
Kara Rudolph, Assistant Professor of Epidemiology, Columbia Mailman:
What happened in Texas is heartbreaking. I'm a parent of small children myself, but cannot begin to know the nightmare those families are going through. I'm also a violence researcher. However, I don't think more research is needed to prevent school shootings. We already know what to do, we just don't do it.