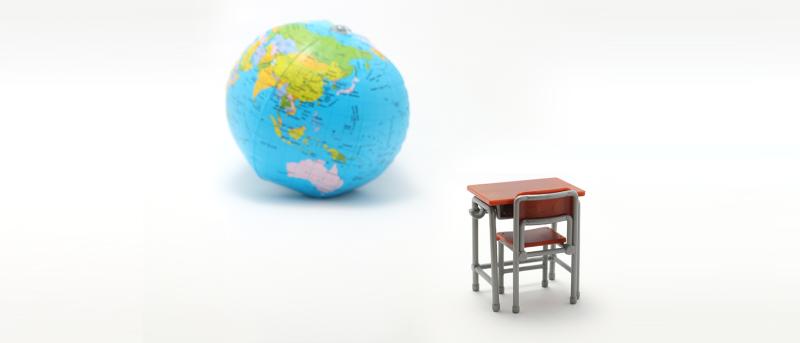 Guidelines Aim to Bridge the Education Gap on Climate Change and Health
A global consortium of health educators agree on a set of core competencies to equip doctors, nurses, and public health professionals to respond to climate change
The Global Consortium on Climate and Health Education (GCCHE), an international forum for developing curricula related to the health impacts of climate change, has announced a set of core competencies for students of public health, nursing, and medicine.
The groundbreaking and far-reaching educational recommendations for climate change and health curricula aim to expand the numbers of health professionals equipped to recognize and respond to the health challenges of a warming climate, including deadly heat waves, flooding, air pollution, and wildfires; greater spread of disease vectors like ticks and mosquitos; and growing food and drinking water insecurity.
The GCCHE recommends students gain an understanding of complex environmental systems, including climate change, and learn methods for measuring their impacts on human health. Students can also learn to recognize and reduce climate-health effects in clinical and public health settings, applying knowledge of the current-day, simultaneous health benefits from reducing heat-trapping carbon pollution. Policies at the individual, local, and global scales can address those carbon pollution sources. In addition, students must learn to collaborate and communicate effectively with their peers, policymakers, and the private sector.
"As the world faces monumental health challenges related to climate change, there is a growing need for health professionals with the knowledge and skills to respond in a meaningful way," says Jeffrey Shaman, director of GCCHE and associate professor of Environmental Health Sciences at Columbia University's Mailman School of Public Health. He also directs the School's Climate and Health Program, the first academic program of its kind in the country.
The GCCHE core competencies were developed by a group of 25 experts in the health professions field, including members of both the GCCHE Advisory Council and Coordinating Committee. The 16 competencies are designed to be adapted as needed and used as a guide for developing climate and health education in health professions schools' curricula.
To date, GCCHE membership comprises 162 health professions schools and programs from around the globe, representing institutions with an estimated 130,000 students.  
About the Global Consortium on Climate and Health Education 
Launched in February 2017 with start-up support from the Rockefeller Foundation, the Global Consortium on Climate and Health Education (GCCHE) is an international forum for health professions schools committed to developing and instituting climate change and health curricula, in order to ensure a future cadre of highly trained health professionals who will be able to prepare and protect society from the harmful effects of climate disruption. The GCCHE serves as a living knowledge bank for its members to share training materials, resources, news, and opportunities on climate and health. Representatives of health professions schools are invited to join the GCCHE here.