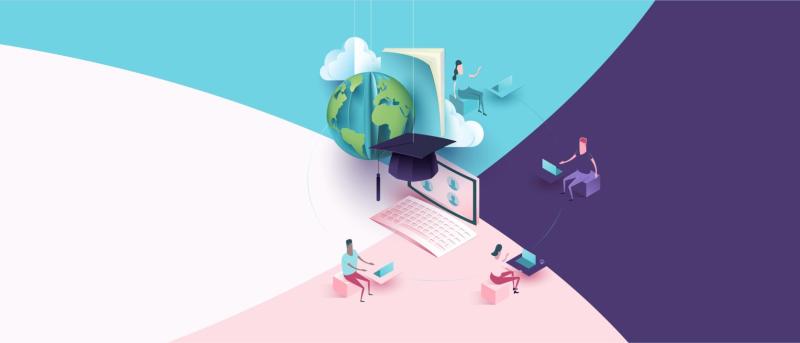 Go Here to Learn About Climate and Health and How to Make a Difference
Columbia Mailman School has long been a leader in climate and health research and education. In 2011, the School launched its Climate and Health program, the first in a school of public health. Then in 2017, the School became the home of the Global Consortium on Climate and Health Education (GCCHE), dedicated to teaching on the topic in health professions schools.
This fall, GCCHE is launching two initiatives to educate health professionals about the health impacts of climate change—and how they can make a difference. Starting this week, an online boot camp will equip participants with tools to channel their voices and action to address emerging climate impacts. Coming in early October, a new podcast will launch with weekly episodes offering news, in-depth discussion, and inspiration to action.
"Health professionals are the most trusted voices in society and our collective voices are needed to prepare communities to effectively respond to the climate crisis," says Cecilia Sorensen, director of GCCHE and Columbia Mailman associate professor of environmental health sciences. "But first we need to change the way we think and act as health professionals to become more comfortable as advocates for change."
 Over 550 physicians, nurses, pharmacists, public health professionals, and allied health professionals from more than 50 countries have already signed up for the Climate and Health Advocacy Bootcamp, offered jointly by GCCHE and the Medical Society Consortium on Climate and Health. The first of five weekly sessions takes place on September 29. Participants can sign up at any point and pick and choose which sessions they would like to join.
The boot camp will feature guest experts in communications, storytelling, and advocacy, including several clinician-advocates. Participants will learn how to communicate their personal stories and craft effective talking points; energize productive discussions about climate and health, as part of the electoral process; and build their advocacy network and engage with colleagues, community members, and policymakers.
Launching on October 3, the Climate Clinic podcast will bring listeners the latest climate and health headlines every week alongside in-depth discussions with experts from situations unfolding around the world, student perspectives, and inspiration from health care professionals who are transforming the health systems to both mitigate and adapt to the changing climate. Each episode will explore the many health impacts of climate change—extreme weather, food insecurity, emerging infectious disease, forced migration, and more—as well as strategies to address them. Subscribe today on Apple Podcasts and Spotify.
The Climate Clinic is produced by Adesh Sundaresan, GCCHE director of media and communications, who also will be co-hosting the show's news segment, alongside Marc Futernick, an emergency medicine doctor at California Hospital Medical Center. Kristie Hadley, a fellow at Columbia Mailman School, will contribute interviews with public health officials, health care providers, and researchers, including an upcoming deep dive into the devastating flooding in Pakistan.
Rounding out a full schedule of programming, on Thursdays between September 29 and October 20, GCCHE and Sustain Our Abilities are co-hosting a Climate Change, Disability, and Rehabilitation Workshop. And on December 1, GCCHE and Health Care Without Harm will present a webinar on plant-forward diets in health care. It is the fifth in a series titled The Path to Climate-Smart Net-Zero Emissions Health Care; past webinars are available to watch online.
"We want to amplify the tremendous work that is happening globally in the field of climate and health and make sure health professionals are equipped with the facts. Further, we want to support global connections to accelerate the adoption of solutions that work," says Sorensen. "We all need to equip ourselves with the best science and join forces to change health systems and prepare ourselves to manage rapidly changing climate impacts that affect our communities and patients today."