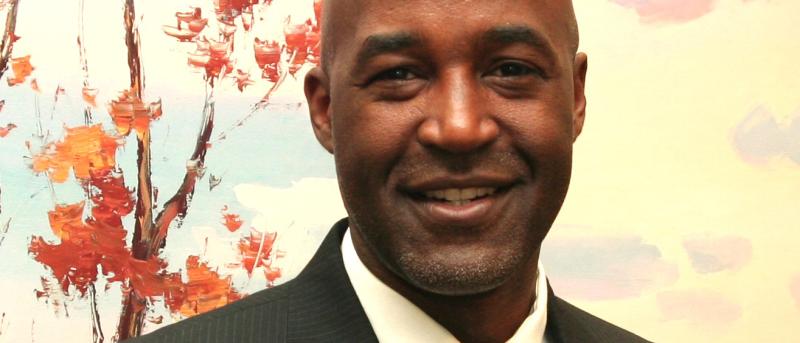 Dr. DuBois Bowman Named Chair of the Mailman School Department of Biostatistics
DuBois Bowman, PhD, has been named the incoming chair of the Department of Biostatistics at the Mailman School of Public Health and professor of Biostatistics, effective January 1, 2014.   Dr. Bowman will succeed Dr. Roger Vaughan, vice dean for Academic Advancement, who has served as interim chair of Biostatistics. 

Dr.  Bowman is currently director of the Center for Biomedical Imaging Statistics at the Rollins School of Public Health at Emory University, a center which he founded, and tenured professor in the Department of Biostatistics and Bioinformatics.  He also serves as a faculty member in the Neuroscience Program in the Graduate Division of Biological and Biomedical Sciences at Emory.   Dr. Bowman obtained his MS in Biostatistics from the University of Michigan, Ann Arbor and his PhD in Biostatistics from the University of North Carolina, Chapel Hill. 

A distinguished scholar who specializes in the development and applications of statistical methods for complex neuroimaging data, Dr. Bowman leads an active research program focusing on mental health disorders such as major depression and schizophrenia as well as neurological disorders such as Parkinson's disease, characterizing the patterns of neurological disruption in association with these conditions based on biologically driven complex analyses of neuroimaging data.  His research encompasses multiple imaging modalities, including functional magnetic resonance imaging, diffusion tensor imaging, and positron emission tomography.   His research program has attracted substantial extramural funding.  He is currently the principal investigator of an NIH-funded research project (RO1) entitled "Analytic methods for determining multimodal biomarkers for Parkinson's Disease" and an RO1 entitled "Analytic methods for functional neuroimaging data."

Dr. Bowman is president of the Eastern North American Region (ENAR) of the International Biometric Society, and an elected Fellow of the American Statistical Association.    He has served as associate editor of Biometrics and as associate editor of the Journal of the American Statistical Association, leading the section on Application and Case Studies.

Dr. Bowman builds upon Dr. Vaughan's inspiring leadership for the past two and one-half years, which opened a new and exciting era for the Department of Biostatistics, characterized by substantial innovation and developing the foundations for world leadership by the Department in the analysis and interpretation of complex data in genetics, brain science, clinical trials and simulation science.  Under his leadership, the department has been increasing its diversity and transformed its educational programs, and its scientific leadership and collaboration.