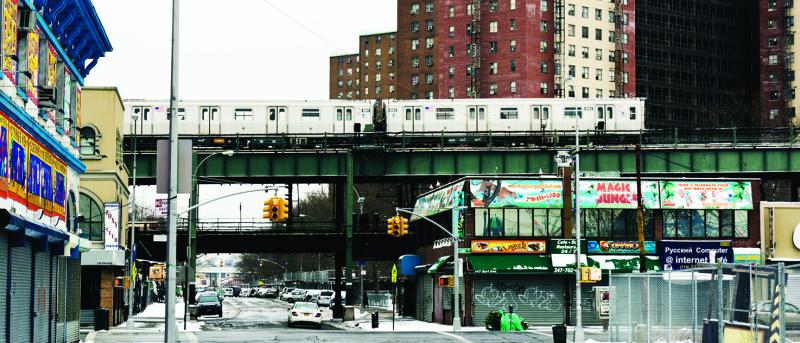 Context is Crucial in Discussion of COVID Disparities
As news reports highlight the devastating impact of COVID-19 in communities of color, including elevated rates of severe illness and death, Columbia Mailman School experts say more attention should be paid to factors that give rise to those outcomes.
During a May 7 media briefing, Professors Diana Hernandez, Markus Hilpert, and Micaela Martinez explained that high rates of COVID-19 in communities of color is a consequence of health disparities related to race, location, and socioeconomic status. Hernandez and Hilpert presented similar information on COVID-19 disparities as part of testimony to the New York City Council. (Watch a video of the media briefing below).
Merlin Chowkwanyun, professor of sociomedical sciences, made a related argument on the dangers of highlighting racial and ethnic disparities without context, as co-author of a May 6 article in the New England Journal of Medicine. On their own, raw disparities statistics can perpetuate racist myths and stereotypes, the article argues.
In New York City, Black and Hispanic residents are about two times more likely to die of COVID-19 than white counterparts, according to an analysis of city health data by Martinez. Statewide, leading COVID co-morbidities such as hypertension, diabetes, and excess fat are more common in low-income communities of color than in affluent areas. While national data on the racial and ethnic makeup of COVID cases is spotty, similar disparities have been reported in communities of color, coast to coast.
Yet these disparities must be understood as arising from a larger social context. Environmental injustices, such as citing of polluting highways and industries in communities of color and low-income areas, contribute to health conditions that may elevate residents' risk for COVID. In these same areas, social distancing is limited due to crowded housing, reliance on public transportation, and jobs on the frontlines—risks not equally distributed due to historic disinvestment in housing, education, and job opportunities.
"The reality of COVID is that it has exposed and exacerbated certain health inequalities," said Hernandez, associate professor of sociomedical sciences during the media call. "The color line has existed historically in this country."
Surveying Urban Environmental Factors
Hernandez and Hilpert are co-authors of a new paper that surveys the environmental health landscape of South Bronx where there are disproportionately high numbers of highways, wastewater treatment plants, and industrial sites compared to the city at large. The study finds that a new online grocery service depot has contributed more traffic in the area, and with it a small increase in air pollution. The Bronx has among the highest concentrations of severe COVID illness and death in New York City.
"Even small increases in air pollution are a concern to this community which is already overburdened by high levels of air pollution and related health risks," said Hilpert, senior author of the paper and associate professor of environmental health sciences.
Guarding Against Myths and Misunderstandings
In the absence of an explanatory context, disparities may by misinterpreted to "perpetuate harmful myths and misunderstandings that actually undermine the goal of eliminating health inequities," writes Chowkwanyun and co-author Adolph L. Reed, Jr., a professor at the University of Pennsylvania, in their New England Journal of Medicine article. These myths include the idea that biological differences and ingrained behavioral patterns explain high rates of illness in communities of color.
On their own, disparities statistics can also reinforce the stigmatization of resource-deprived neighborhoods, the scholars argue. For example, media coverage of COVID in Bronx and Queens neighborhoods has dwelled on residents' racial composition and immigration status. This kind of geographical stigmatization could lay the groundwork for punitive policies or "simply neglect by a society that wishes to distance itself from such areas," write Chowkwanyun and Reed.
Looking Ahead
In considering the larger context for COVID in communities of color, Columbia Mailman School experts say it's important to account for the ways the pandemic may exacerbate existing disparities. Secondary impacts may include economic, food, and housing insecurity, as well as the trauma related to losses of loved ones, jobs, and sense of safety and security. In addition, these communities face learning deficits related to a lack of access to broadband Internet.
To protect against these impacts, the Columbia researchers call on the government to ensure adequate testing, personal protective equipment, and vaccines. On the subject of vaccines, Diana Herandez points to a "bright spot" in the Bronx: the borough has among the city's highest vaccination rates for influenza and HPV, and would likely have similarly high rates of vaccination for COVID-19 if and when one is available. More broadly, she says, the city must do more to improve the baseline health of these communities and hear their concerns. "We need honest representation for community members to elevate their voices and perspectives."
Watch video of the May 7 media briefing: