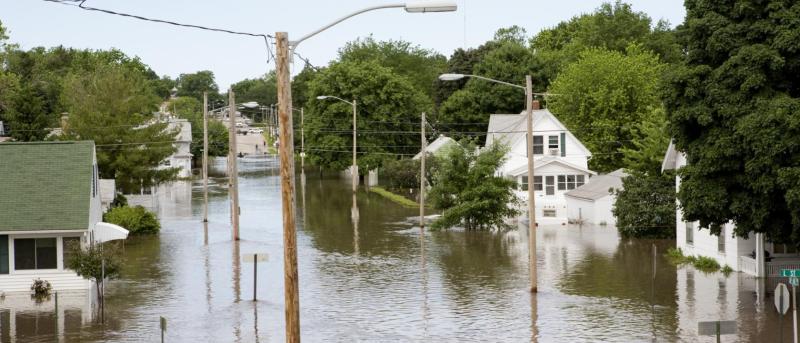 Columbia Mailman Signs Call to Action on Climate Crisis
The Columbia Mailman School of Public Health joins with more than 70 public health and medical organizations in issuing a Call to Action on Climate Health and Equity: A Policy Action Agenda. The organizations assert, "Climate change is a health emergency. We call on local, state, and national leaders to act now to stop climate pollution, promote resilient communities, and support healthy people in healthy places on a healthy planet." The Call to Action lists ten priority actions, including:
1. Meet and strengthen greenhouse gas emission reduction commitments and support the Paris Agreement.
2. Transition rapidly away from the use of coal, oil and natural gas to clean, safe, and renewable energy and energy efficiency.
3. Emphasize active transportation in the transition to zero-carbon transportation systems.
4. Promote healthy, sustainable and resilient farms and food systems, forests, and natural lands.
5. Ensure that all U.S. residents have access to safe and affordable drinking water and a sustainable water supply.
6. Invest in policies that support a just transition for workers and communities adversely impacted by climate change and the transition to a low-carbon economy.
7. Engage the health sector voice in the call for climate action.
8. Incorporate climate solutions into all health care and public health systems.
9. Build resilient communities in the face of climate change.
10. Invest in climate and health.
The Call to Action was initially developed by Linda Rudolph of the Public Health Institute and Robin Guenther of Health Care Without Harm for the September 2018 Climate Action Summit. The document was further developed by a health policy working group representing the original authors in partnership with organizations, including the Alliance of Nurses for Healthy Environments, the American Academy of Pediatrics, the American College of Physicians, the American Lung Association, American Public Health Association, the Center for Climate Change Communication, the Medical Society Consortium on Climate and Health, Physicians for Social Responsibility, the National Environmental Health Association, and the National Medical Association.
The Columbia Mailman School is a world leader in research and education on the health dimensions of the climate crisis. In 2008, Columbia Mailman launched its Climate and Health Program, the first in a school of public health. In 2017, the School created the Global Consortium on Climate and Health Education, a global network of health professions schools and programs, including institutions of medicine, nursing, and public health, committed to educating their students on the health impacts of climate change and other planetary health challenges.