Alumni in the News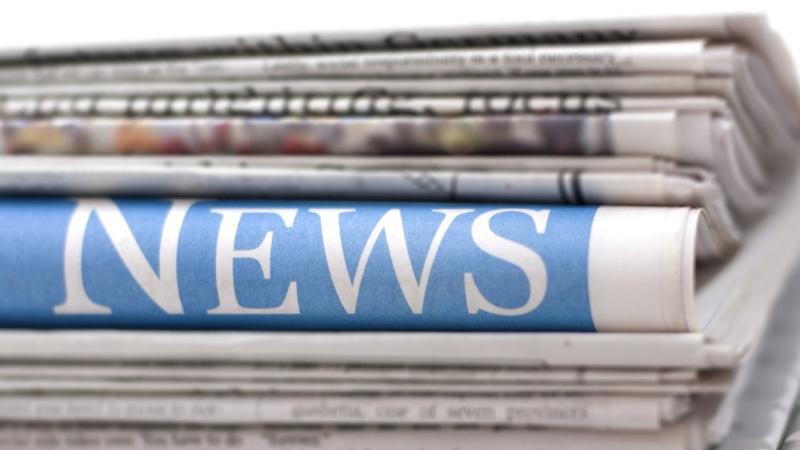 Victor DeStefano MPH '13

, has been appointed as President of Empire BlueCross BlueShield. Motivated by the question of "Why is health care so expensive?", he is passionate about using digital health tools to better serve New York's diverse patient population. Howard Margolies, a mentor to DeStefano, said that the president is more than prepared for his role. "He's one of the rare people in the health insurance industry who want to make a difference". Read more.
Angela Bannerman Ankoma MPH '17 has been appointed to the Rhode Island Cannabis Advisory Board. Per state statute, the Cannabis Advisory Board will work in collaboration with the Cannabis Control Commission to advise and issue recommendations on the use, commerce, regulation and effects of adult-use and medical cannabis within the state. Read more.
Andrea Ducas MPH '12 is joining the Center for American Progress as vice president for Health Policy. In this role, she will coordinate CAP's cross-cutting, organization-wide priority to strengthen health and lead the Health Policy team within the Inclusive Growth department. Read more.
MSPH Alumni Board and HPM Alumni Advisory Board member, Ari Markenson MPH '98 has been elected a fellow of the American Bar Foundation. Mr. Markenson joins the global honorary society of attorneys, judges, law faculty, and legal scholars whose public and private careers have demonstrated dedication to the highest principles of the legal profession and to the welfare of their communities. Membership is limited to 1% of lawyers licensed to practice in each jurisdiction. Members are nominated by their peers and elected by the ABF board. Read more.
Dr. Pamela Collins MPH '97 has joined the Johns Hopkins Bloomberg School of Public Health as chair of the Department of Mental Health. Dr. Collins comes to the Bloomberg School from the University of Washington, where she directed the Consortium for Global Mental Health since 2018 and served as a professor in Psychiatry and Behavioral Sciences and as a professor in Global Health. Previously, Collins served on the faculty at Columbia University in New York and in senior leadership at the National Institute of Mental Health (NIMH) in Bethesda, Maryland. Read more.
Dr. Jennifer Montes MPH '05, Breast Surgeon and Founder of Evolve Pink, was recently selected as Top Surgeon of the Year for 2023 by the International Association of Top Professionals (IAOTP) for her outstanding leadership, dedication, and commitment to the industry. Read more.
Jed Litwiniuk MHA' 19, co-founder of Auxilius Pharma, raised $1 million in seed funding to develop the company's lead asset, AUX-001, an innovative new medication for treating chronic-stable angina pectoris in the US, a condition affecting 11 million Americans over the age of 20. Read more.
Victor DeStefano MPH '16, Empire's general manager of commercial business, has been appointed to serve as interim president of Empire BlueCross BlueShield. Read more.Victor DeStefano MPH '16, Empire's general manager of commercial business, has been appointed to serve as interim president of Empire BlueCross BlueShield. Read more.
Margaret M. Crotty MPH '16 has been elected the new chair of the Northwell Health Board of Trustees. She is the first woman to chair Northwell's board. Read more.
Columbia Mailman Alumni Board member, Mia Minen MPH '04 appeared on CBS News to discuss a program she developed called "Headache and Arts". The Program utilizes the intersection of arts and science to teach middle and high school students about neurological conditions such as migraines and concussions. Read More.
Dr. Olajide Williams MS '04, who is currently Professor of Neurology and Associate Dean of Community Research and Engagement, will serve as Vice Dean for Community Health at the Vagelos College of Physicians and Surgeons. As Vice Dean, he will establish an advisory committee to advance health equity and access for Washington Heights, Inwood, and West Harlem, and will be charged with moving the needle on community health and achieving meaningful progress in our ability to improve patient outcomes and treat preventable diseases that disproportionately affect our local community.
The following alums were named to this year's Crain's New York Business Notable Leaders in Health Care:

Kristin Myers MPH '15, Executive Vice President, Mount Sinai Health System 
Sanjiv Shah MPH '10, Chief Medical Officer, MetroPlusHealth

Yolonda C. Richardson MPH '93 has been appointed by the Board of Directors as the new president and CEO of The Campaign for Tobacco-Free Kids. She is currently the organization's Executive Vice President for Global Programs.
Columbia Mailman Alumni Board President, Kyle R. MacDonald MPH '19 has been named the first Chief Science & Program Officer at Alliance for a Healthier Generation (Healthier Generation), one of the nation's preeminent children's health organizations. Read more.
Paul Alexander MPH '87 has been named to the Board of Directors of the New Jersey Community Capital (NJCC), the state's largest community development financial institution. Dr. Alexander is currently Executive Vice President, Chief Health Equity and Transformation Officer at RWJBarnabas Health, where he is responsible for the health system's social mission developing strategies to promote the health and wellness of the communities served, including employees. He was recently recognized as a Black healthcare leader to know by Becker's Hospital Review. Read more.
After 38 years at the Johns Hopkins Center for Communication Programs in jobs ranging from a program officer for Latin America to deputy director of the center, Alice Payne Merritt MPH '85, has announced she will be retiring in June. Read more.
Anthony J. Fiore MPH '04 has been appointed Chief Program Officer of the New York State Energy Research and Development Authority (NYSERDA). As Chief Program Officer, Mr. Fiore will oversee programs and operations supporting an annual budget of approximately $1.5 billion and guide major business units at NYSERDA including Clean and Resilient Buildings, Renewable Energy (Distributed and Large-Scale), Clean Transportation, Innovation, Communities/Partnerships, Operations, and NY Green Bank totaling more than 300 professionals responsible for NYSERDAs programmatic and operational achievements. Read more.
Karl Minges MPH '10 has been named to the Connecticut Magazine 40 Under 40. Recognized as an expert on improving the health of vulnerable populations, Minges not only chairs UNH's Population Health and Leadership Department, but is also founding director of the university's Master of Public Health program, and in 2021, became the first recipient of a National Institutes of Health (NIH) grant in UNH history. Read More.
Dr. Gladys M. Ayala MPH '07, who has served as vice dean and professor of medicine at NYU Long Island School of Medicine, was named the school's new dean and chief academic officer.
Read more.
Dr. Zeil B. Rosenberg MPH '85 has been appointed Executive Vice President, Medical for Infectious Disease Programs at Tonix Pharmaceuticals Holding Corp, a clinical-stage biopharmaceutical company. Read more.
Suzanne Kirkendall MPH '18 co-authored a new publication in the Cochrane review, "Interventions for improving health literacy in people with chronic kidney disease".  Read more.