Alumni in the News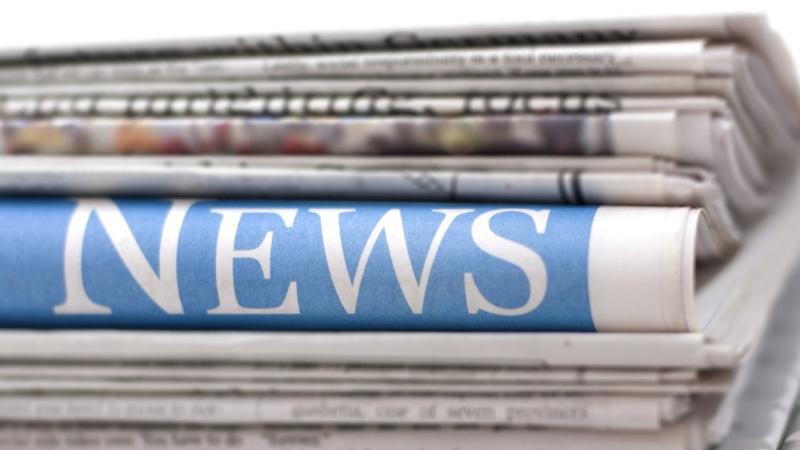 The following alums were named to this year's Crain's New York Business Notable Leaders in Health Care:

Kristin Myers MPH '15, Executive Vice President, Mount Sinai Health System 
Sanjiv Shah MPH '10, Chief Medical Officer, MetroPlusHealth

Yolonda C. Richardson MPH '93 has been appointed by the Board of Directors as the new president and CEO of The Campaign for Tobacco-Free Kids. She is currently the organization's Executive Vice President for Global Programs.
Columbia Mailman Alumni Board President, Kyle R. MacDonald MPH '19 has been named the first Chief Science & Program Officer at Alliance for a Healthier Generation (Healthier Generation), one of the nation's preeminent children's health organizations. Read more.
Paul Alexander MPH '87 has been named to the Board of Directors of the New Jersey Community Capital (NJCC), the state's largest community development financial institution. Dr. Alexander is currently Executive Vice President, Chief Health Equity and Transformation Officer at RWJBarnabas Health, where he is responsible for the health system's social mission developing strategies to promote the health and wellness of the communities served, including employees. He was recently recognized as a Black healthcare leader to know by Becker's Hospital Review. Read more.
After 38 years at the Johns Hopkins Center for Communication Programs in jobs ranging from a program officer for Latin America to deputy director of the center, Alice Payne Merritt MPH '85, has announced she will be retiring in June. Read more.
Children's Hospital Los Angeles (CHLA) has appointed Lara Khouri MPH '03 to be Executive Vice President and Chief Operating Officer (COO). In this role, Ms. Khouri is responsible for overseeing operational performance across the CHLA enterprise, working closely with clinical and administrative leaders to develop and improve processes, procedures and systems while addressing patient care needs, patient and team member experience, and CHLA's impact in the broader community. Ms. Khouri is the first female COO in the history of the organization. Read More. 
Dr. Lourdes Hernandez-Cordero Rodriguez DrPH '04 has been named the next CEO of the David Rockefeller Fund's Board of Directors. In entering this position, Dr. Rodríguez will play a crucial role in examining the socioeconomic systems that have traditionally provided the underpinnings of formal philanthropy — exploring how issues of power and equity overlap with philanthropic practice while also actively defining and building new models for the foundation to be more just and inclusive. Read more.
Dr. Tochi Iroku-Malize MPH '08 has been named president of the American Academy of Family Physicians. In this role, Dr. Iroku-Malize will advocate on behalf of family physicians and patients across the country to inspire positive changes in the U.S. health care system. Read more.
Dr. Sangeetha M. Raghunathan MPH '98 has joined Gunderson Dettmer as a Partner in the Corporate and Securities practice, where she will focus on regulatory and compliance support for companies in the fintech, web3, and modern finance sector. Read more.
Four Columbia Mailman alum have been recognized by Crain's New York Business as 2022 Notable Health Care Leaders. Arthur Gianelli MPH '08 is CTO and President of Mount Sinai Morningside and Mount Sinai Health System, Kristin Myers MPH'15 is Dean of digital and information technology at Mount Sinai Health System, Elise Omaits MPH '20 is Head of population health at Spora Health, and Rachna Pawar MPH'05 is Executive Vice President of is Kinetix Group.  Read More.
Cynthia Bero MPH '81 has joined the Boston office of Manatt, Phelps & Phillips, LLP, as a Manatt Health senior advisor. In this role, Ms. Bero will work to optimize the complex information systems operations of academic medical centers, health systems and state clients that Manatt Health serves while connecting them to innovation opportunities to leverage data analytics and digital health solutions. Read More.
Professors Salim Abdool Karim MS '89 and his wife, Quarraisha Abdool Karim MS '89, are set to receive the Fourth Hideyo Noguchi Africa Prize from Japan for their work on HIV/Aids and Covid-19 in Africa. The couple are being honored for their global contributions to HIV/Aids prevention and treatment through scientifically rigorous research, for their role in training African scientists and for their steadfast scientific leadership in the response to Covid-19 in Africa. Read More. Professors Salim Abdool Karim MS '89 and his wife, Quarraisha Abdool Karim MS '89, are set to receive the Fourth Hideyo Noguchi Africa Prize from Japan for their work on HIV/Aids and Covid-19 in Africa. The couple are being honored for their global contributions to HIV/Aids prevention and treatment through scientifically rigorous research, for their role in training African scientists and for their steadfast scientific leadership in the response to Covid-19 in Africa. Read More.
Sharon Lerner MPH '96 has joined ProPublica's reporting team, where she will work with both the global health team and the national staff. Read more.
Carol Franczek MPH'79,  a longtime senior marketer with executive marketing leadership roles across hospital & healthcare, beauty, food, household products, retail, and e-commerce markets, has joined the team of Fractional Markets at Chief Outsiders, one of America's top fractional executive firms. Read More.
Ann Kurth MPH '87 has been named the next President of The New York Academy of Medicine, effective January 1, 2023. She joins NYAM from Yale University, where she is currently Dean and Linda Koch Lorimer Professor at Yale School of Nursing and Professor, Epidemiology of Microbial Diseases at Yale School of Public Health. Read More.
ProPublic has hired Anna Maria Barry-Jester MPH '10 to cover global health. Ms. Barry-Jester comes to ProPublica from Kaiser Health News, where she has been a senior correspondent covering public health since 2018. Read More.
MetroPlusHealth has promoted Julie Myers MPH '11 to Deputy Chief Medical Officer. Dr. Myers has extensive experience in public and population health, infectious diseases, and internal medicine and is well-versed in evidence-based practice and sexual health. Read More.
Columbia Mailman alumnae Dr. Wendy Wilcox MPH '05 and Dr. Zahirah McNatt DrPH '19 have been appointed by Brooklyn Borough President Antonio Reynoso to his Maternal Health Taskforce. Dr. Wilcox, NYC Health + Hospitals Chief Women's Health Service Officer, will co-chair the Taskforce, and Dr. McNatt, Assistant Commissioner of Brooklyn Neighborhood Health at the NYC Department of Health and Mental Hygiene, has been appointed as a member of the Taskforce. In its first phase, Borough President Reynoso's taskforce will help lay the foundation for strategizing around his maternal health agenda and expanding the taskforce. Read More.
The School District of Philadelphia has hired Dr. Kendra McDow MPH'11 as its new medical officer. Additionally, she was recently named one of the National Minority Quality Forum's 40 under 40 2022 Leaders in Minority Health. Read More.
Two Columbia Mailman alumni have been recognized by Crain's New York Business as 2022 Notable LGBTQ Leaders. Thomas Tsang MPH'02 is co-founder and chief executive officer at Valera Health, and Juan Mejia MPH'03 is a senior vice president and chief operating officer at NewYork-Presbyterian Lower Manhattan Hospital.  Read More.
Dr. Sandro Galea DrPH'03 has been appointed by Boston Mayor Michelle Wu to serve as chairperson of the Boston Public Health Commission Board of Health. Board of Health members provide oversight, guidance, and policy development to the Boston Public Health Commission (BPHC) to help the agency achieve its health goals for the city. Read More.
Dr. Olajide Williams MS'04, founder of Hip Hop Public Health Inc, was awarded the Rising Leaders Award by The New York Academy of Medicine for his transformative use of hip hop music to inspire health behavior change among youth through Hip Hop Public Health. Read More.
Danielle Greene MPH'97, DrPH'04 joins the CUNY Graduate School of Public Health as Executive Director of State and Local Public Health Initiatives. In this role, she will lead the programmatic, managerial, and operational aspects of the NYC Pandemic Response Institute (PRI) in partnership with Columbia University. Read More.
Yvette Gonzalez MPH'04, Humanitarian, Spacesuit Technician, and COO for the International Institute for Astronautical Sciences, was honored on March 8th by the World Women Foundation as one of the 60 women changing the world.  Read More.
Lakshmi Sundaram MPH'03, has been named to the advisory group of Co-Impact's second fund, the Gender Fund. The Gender Fund aims to raise and grant US $1 billion over the next decade to provide predominantly women-led, locally-rooted organizations in Africa, Asia and Latin America with large, long-term, and flexible funding. To date, financial contributions to the Fund have totaled over US $320 million, and grantmaking across the three regions is already underway. Read More.
Sunitha Reddy MPH'13 has been named to Modem Healthcare's  Top 25 Emerging Leaders for her role as vice president of operations at Prime Health Services. Read More.  
In January 2022, five MSPH alumni were named to City & State of New York 2022 Health Power list. Congratulations to:
Angela Profeta MPH'08, Deputy Secretary for Health, Executive Chamber
Danielle Holahan MPH'99, Executive Director, New York State of Health
Paloma Izquierdo-Hernandez MPH'93, President and CEO, Urban Health Plan
Anthony Shih MPH'01, President, United Hospital Fund
Anne Kauffman Nolan MPH'80, CEO Sun River Health
The Aspen Institute announced that Tanya Harris MPH'97 will join the Institute as the new Executive Director of the Health Innovators Fellowship. In this role, Harris will continue to develop a growing community of over 100 energized, values-driven healthcare leaders – all members of the Aspen Global Leadership Network – committed to finding viable solutions to confront U.S health care's problems. Read More.
Lauren Driscoll MPH'94, CEO and founder of NourishedRx, launched an expanded offering of culturally-relevant grocery bundles and fresh produce to better serve health plans and individuals who need it the most. Founded in 2019, with the support of the Mailman School of Public Health at Columbia University, NourishedRx (formerly Project Well) is the first smart, Food-as-Medicine market platform designed to drive lasting dietary change for health plan members. The company's core AI-enabled platform matches at-risk members with personalized, Registered Dietitian–vetted high quality meal offerings that leverage behavioral science to support lasting dietary change and, ultimately, improved health outcomes. Read More.
 MSPH Alumni Board member, Dorcas Adedoja MPH'20, has been selected as a member of the inaugural cohort of GLSEN's Freedom Fellowship Program. The five selected fellows will lead GLSEN's Freedom Fellowship, a one-year program for 18-25 year olds. This unique opportunity offers Fellows the chance to study regional topics affecting LGBTQ+ students and organize community mobilization efforts in order to make school environments a safer and more affirming place for all LGBTQ+ youth. Read More.
Dana Le MHA'19 has been named to the 2022 Forbes 30 under 30 in Healthcare list. Dana Le is the accelerator lead for KidsX, an international consortium of healthcare organizations that is trying to speed up pediatric innovation. More than 50 hospitals have joined the network and agreed to pilot at least 1 startup per year. Among the startups accelerated by the program is Augment Therapy, which uses augmented reality to improve therapy outcomes. Read More.
India-based writer/director and Tagore-fusion singer Isheeta Ganguly's MPH'98 play, Shakuntala Awaits, based on the historic lovebirds from the epic The Mahabharata, was screened virtually on demand during the pandemic. Now, the play's all set to be recreated as an Off-Broadway musical in New York City, starting on 17 January 2022. That makes Isheeta the first India-based writer–director to have her NCPA-production going Off-Broadway. Read More.
Dr. Anne Beal MPH'93, founder and CEO of AbsoluteJOI Skincare, has been appointed as a member of Prolacta Bioscience board of directors. Prolacta Bioscience Inc. is a global life sciences company dedicated to Advancing the Science of Human Milk to improve the health of premature and critically ill infants.
Crystal Jordan MPH'07 has been named Executive Director of BronxCare Dr. Martin Luther King, Jr. Health Center. Ms. Jordan is taking on the wide-ranging leadership responsibilities associated with six major practices that are providing close to 240,000 outpatient visits annually. She works closely with BronxCare's medical leadership, including Dr. David Ferris MS'05, Medical Director, Ambulatory Care/Population Health; Dr. Abayomi Salako, Chief, Division of Primary Care/Preventive Medicine; Dr. Amparo Ramirez, Medical Director, BronxCare Dr. Martin Luther King, Jr. Health Center; in addition to Georgia Connell, RN, Director, Patient Care Services, Ambulatory Care, at the nursing level to maximize the services provided at the practices. Read More.
Aisha (Liferidge) Terry MPH'11 has been named Vice President of the The American College of Emergency Physicians (ACEP) board of directors. Aisha Terry, MD, MPH, FACEP, is an associate professor of emergency medicine and health policy at the George Washington University School of Medicine and Milken Institute School of Public Health in Washington, DC. She is the senior advisor to the George Washington University Department of Emergency Medicine Health Policy Fellowship and chief executive officer of the Minority Women in Science Foundation (MWSF), a non-profit organization that empowers the dreams of future leaders with interest in science careers. Read More.
Jacqueline N. Bray Exec. MPH'14, has been nominated as Commissioner of the New York State Division of Homeland Security and Emergency Services (DHSES). She joins the Hochul Administration after coordinating hospital surge capacity during the height of COVID for New York City, serving as the Deputy Executive Director of NYC Test and Trace Corps, and a senior advisor for the City's vaccination campaign.
Dr. Benjamin Mason Meier MPhil'06, PhD'09,  professor of global health policy at UNC-Chapel Hill, has been selected to receive the 2021 Mid-Career Award in International Health from the American Public Health Association (APHA). This award recognizes an outstanding mid-career professional in the APHA's international health section with demonstrated achievement and commitment to international health promotion and development over a period of seven to 20 years, as well as demonstrated creativity in expanding the concepts pertinent to the practice of public health with an international focus. Meier has recently received a joint professorship in the Department of Health Policy and Management at the UNC Gillings School of Global Public Health and in the Department of Public Policy at the College of Arts and Sciences. His interdisciplinary research focuses on global health, international law and public policy, where he examines human rights-based approaches to public health. Read More.
Richard Schwabacher Exec. MPH'10 has been named to Modern Healthcare's Top 25 Emerging Leaders. The coveted award honors men and women in healthcare that have risen to the unique challenges of the COVID-19 pandemic, have an impressive track record of innovation and accomplishment, and represent the diversity and talent of this generation of healthcare leadership. 
As Senior Vice President and Chief Digital Officer at BioReference Laboratories, Richard took the lead on a pilot in-home, on-demand service that allows consumers to request/do labs from home and revolutionizes the delivery of telehealth services by creating a fully virtual experience for patients. Read More.
Mailman alum and faculty member, Arthur Gianelli Exec. MPH'08 is the 2021 recipient of the Healthcare Leaders of New York (HLNY) Award of Distinction. This award recognizes a healthcare executive who has demonstrated a sustained and outstanding contribution to the advancement of healthcare administration as a profession. Recipients of this award have a tradition of mentoring the people around them and of working to ensure that the next generation of executives are prepared to meet the challenges of the future. As Chief Transformation Officer of Mount Sinai Health System and President of Mount Sinai Morningside, Arthur's impact on the healthcare industry is evident through his work with leading health systems to meet the needs of the most vulnerable populations, championing diversity equity and inclusion causes, and mentoring and coaching the next generation of healthcare executives. Read More.
Dr. Ezra Susser, MPH'82, DrPH'93, professor of Epidemiology and Psychiatry at Columbia University Mailman School of Public Health and at New York State Psychiatric Institute, will be awarded the Lieber Prize for Outstanding Achievement in Schizophrenia Research at the 2021 International Mental Health Research Symposium. Susser is being honored for his body of research and accomplishments in the field of schizophrenia. As award recipient Susser will deliver a speech titled "Living with Schizophrenia During the Covid-19 Pandemic." Read More.
Anne Nigra, MPhil'19, AM'20, PhD'20, assistant professor in the Department of Environmental Health Sciences, is one of only ten scientists awarded an NIH Director's Early Independence Award this year. The five-year $2 million grant will allow Nigra, who joined the Columbia Mailman faculty last week, to evaluate racial/ethnic and socioeconomic inequalities in public drinking water contamination and how they contribute to adverse birth outcomes across the United States. Read More.
Rhea Williams MPH'99 has been named Head of Regulatory Affairs & Quality Assurance at Skye Bioscience, Inc., a biopharmaceutical company developing proprietary cannabinoid-derived molecules to treat diseases with significant unmet need. Read More.
Dr. Joshua M. Cohen MPH'03 has been named Chief Medical Officer at Braeburn. Braeburn's mission is to advance next-generation therapies for people living with the serious consequences of opioid use disorder. Read More.
Former alumni board member, Dr. Madeline Y. Sutton MPH'93, released In Control!, a book to help women uncover more about their own reproductive journey and have as much power as they desire, whether partnered or unpartnered. Read More.
Dr. Karen Austrian '07PH has been appointed Director of the Population Council's Girl Innovation, Research, and Learning (GIRL) Center, a global research hub that generates, synthesizes, and translates evidence on adolescents to support investments that transform their lives, especially for girls. Read More.
Michael Yudell PhD '08PH has been named the first-ever dean of the College of Health Solutions at Arizona State University. Dr. Yudell credits his classes on the history and ethics of public health at Columbia Mailman for igniting his passion for making a positive impact on the health of people and communities. "It's about doing good in the world and improving lives. I look at it through a historical lens and think, 'What can history tell us about our current moment, and what can we draw from the histories of public health, science and medicine, to do better for the populations we serve?'" he said. Read More.
Dr. Aletha Maybank '06PH

, Chief Health Equity Officer at the American Medical Association, and

Dr. Ernest Moy '91PH

, Executive Director of the Office of Health Equity of the VHA, have been named members of the

Health Affairs

Health Equity Advisory Committee.

Health Affairs

is the leading journal of health policy thought and research. The purpose of the Advisory Committee is to help guide the journal in advancing racial equity as outlined in the Blog Dismantling Racism In Scholarly Publishing, Intentionally And Unapologetically. The Committee consists of 10 members whose professional track records show their dedication to improving racial equity in health policy, health services, and research.

Read More

.

 
Cynthia Chen '19PH is Executive President of Pulnovo Medical, a pioneer medical device company specializing in the treatment of pulmonary artery hypertension. Recently, Pulnovo Medical successfully raised a round of funding to support clinical trials and product development related to pulmonary arterial hypertension (PAH). Read More.
Dr. J Mocco '07PH, Senior Vice Chair, Director of the Cerebrovascular Center, and Co-Director of the Neuroendovascular Surgery Fellowship Program in the Department of Neurosurgery at Mount Sinai,  has been named president-elect of the Society of NeuroInterventional Surgery (SNIS), a scientific and educational association dedicated to advancing the specialty of neurointerventional surgery, effective July 29, 2021. With more than 600 members worldwide, the organization's mission is to promote the highest quality, comprehensive, minimally-invasive care for patients with stroke, brain aneurysms, and other diseases of the head, neck and spine.
Margaret Crotty '16PH, who has a record of leadership and innovation in both the nonprofit and private sectors in the areas of education and public health, will lead for-profit John Snow, Inc., the nonprofit JSI Research & Training Institute, and affiliate nonprofit World Education, Inc. Previously, Margaret led Save the Children's initiative to reduce global child and maternal mortality. She also spent seven years at EF Education and worked for McKinsey & Co. in Jakarta, Indonesia.
The International AIDS Society (IAS) awarded the IAS/ANRS Lange/van Tongeren Prize for Young Investigators to Thomas Carpino '19PH. The award, presented at the IAS 2021 Virtual Conference, is jointly funded by IAS and the France Recherche Nord & Sud Sida-HIV Hépatites (ANRS) to support young researchers who demonstrate innovation, originality, rationale and quality in the field of HIV research. Four prizes in total are granted to the top-scoring abstract in each of four tracks. Mr. Carpino's winning abstract, "HIV risk behaviors among those with and without viral load suppression: findings from population surveys from four African countries" was submitted to Track D: Implementation Science. Read More.
In July 2021, Six Columbia Mailman alumni were named to Crain's New York Business 2021 Notable in Health Care list. Congratulations to:
Sharen Duke '88PH, Executive director and chief executive officer, Alliance for Positive Change
James Gasperino, M.D., '11PH, Stu: '22PH, Chair of the Department of Medicine, The Brooklyn Hospital Center
Paloma Izquierdo-Hernandez '93PH, President and chief executive officer, Urban Health Plan
Kristin Myers '15PH, Chief information officer and dean of Icahn School of Medicine , Mount Sinai Health System
Andrew Shulman '01PH, Chief executive officer, Mobile Health
Olajide Williams, M.D., '04PH, Professor and chief of staff, Department of Neurology at the Columbia University Vagelos College of Physicians and Surgeons; Founder, Hip Hop Health
Two Columbia Mailman alumni were  recently appointed to Governor Cuomo's administration. Angela Profeta '08PH has been appointed Deputy Secretary for Health. Prior to joining the administration, Dr. Profeta was Chief Strategy Officer for CityMD and Summit Medical Group, where she helped grow CityMD to over 140 urgent care centers and merge the two companies to form one of the largest independent physician organizations in the country. Kyle Schneps '14SIPA, '14PH has been appointed Special Advisor for Pandemic Response and State Operations. Prior to joining the administration, Mr. Schneps served as an Officer in the Central Intelligence Agency, Advisor to the Special Envoy for Guantanamo Bay Closure at the Department of State, and a Presidential Management Fellow in the Office of Management and Budget at The White House. Read More.
Dr. Bruce Gellin '91PH has joined The Rockefeller Foundation as Chief of Global Public Health Strategy. In his new capacity, Dr. Gellin will advance the development and execution of the strategic vision for global public health and pandemic prevention work. He is a key member of the team building a pandemic prevention institute that aims to avert future pandemics by identifying and responding to the earliest alerts of a disease outbreak and stopping it in the first 100 days. Read More.
Dr. John Doyle '98PH, '05PH joined Exponent, Inc. as Group Vice President form Health Sciences. Dr. Doyle will lead the firm's Health Sciences team, which applies deep interdisciplinary expertise to evaluate a broad range of environmental, occupational, medical, and public health issues that face the world. Read More.
Dr. Al Rielly '08PH named manager of Brookhaven Lab's Occupational Medicine Clinic (OMC) at the U.S. Department of Energy's Brookhaven National Laboratory. The OMC is the Lab's on-site organization that supports employee well-being, health, and safety. Its programs emphasize a proactive approach to health, including a healthy lifestyle, emotional health, disease and injury prevention, and early detection. As OMC manager, Rielly is also a member of the Lab's COVID-19 Task Force, which monitors the evolution of the pandemic and works to keep the Lab community operating effectively and safely. Read More.
Dr. Christine Hsu Rohde '13PH named Chief of the Division of Plastic Surgery at Columbia University Vagelos College of Physicians and Surgeons and NewYork-Presbyterian/Columbia University Irving Medical Center. Rohde is the first Asian-American female plastic surgery chief in the United States. She also is professor of surgery, chief of microvascular services, and vice chair for faculty development and diversity in the Department of Surgery at VP&S. Read More.
Joshua M. Cohen '03PH, Senior Director, Global Medical Therapeutic Area Lead for Migraine & Headache at Teva Pharmaceuticals, was elected Assistant Secretary of the Medical Society of the State of New York. Read More.
Professor Salim Abdool Karim '98PH, the Caprisa Professor for Global Health at Columbia Mailman School of Public Health and 2011 recipient of the Alan Rosenfield Alumni Award for Excellence, has been appointed to the newly formed World Health Organization (WHO) Science Council. The Science Council was established to provide guidance on the science and research strategy of the organization. In response to the appointment, Prof Abdool Karim said: "Pandemics such as AIDS and Covid-19 have highlighted the important role of science in global health. I am looking forward to participating in this Council providing scientific advice to WHO on future developments in health that the world needs to be better prepared for." Read More.
The National Kidney Foundation (NKF) will honor Dr. Aliza Thompson '06PH at the foundation's annual Spring Clinical Meetings with the NKF Public Service Award for her work as Deputy Director of the Division of Cardiology and Nephrology, at the Center for Drug Evaluation and Research at the U.S. Food and Drug Administration (FDA). The NFK highlights the work of a kidney health professional who has demonstrated exceptional dedication to public service and who has significantly contributed to public policies or government programs that improve outcomes for kidney patients. "Dr. Thompson has been a steadfast advocate for advancing the care of individuals with kidney disease through her work at the Food and Drug Administration," said NKF President Paul Palevsky, MD. "I have had the privilege of working with Dr. Thompson on multiple occasions and appreciate all that she does to advance the development of safe and effective treatments for patients with acute and chronic kidney disease. We are grateful for Dr. Thompson's work." Read More.
Nabeeha Kazi Hutchins '05SIPA, '05PH, has joined PAI as its new president and CEO. PAI champions policies that put women in charge of their reproductive health. The organization works with policymakers in Washington and their network of partners in developing countries to remove roadblocks between women and the services and supplies they need. Read more.
Do you have an update we can celebrate?  Please email THE OFFICE OF ALUMNI RELATIONS at MSPHALUM@COLUMBIA.EDU to let us know!