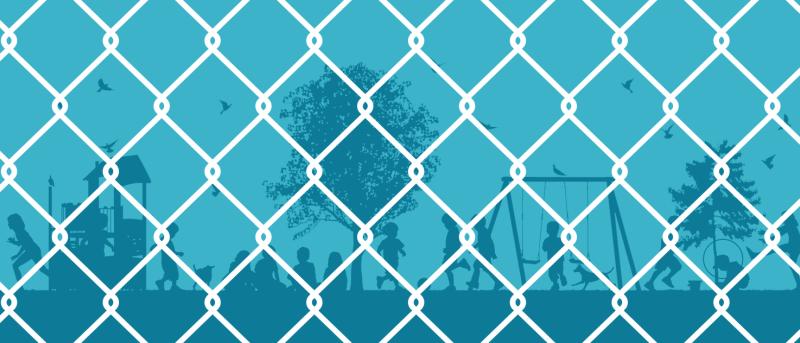 Tear Down the Fences: New Coalitions to Build Healthy Cities
Jonathan F.P. Rose and Mitchell J. Silver Chart a Course to a More Livable Urban Future
Whether it's building affordable housing or green space, public health is fast becoming the lingua franca for improving urban environments. Speaking at the Mailman School as part of the Dean's Grand Rounds on the Future of Public Health, Jonathan F.P. Rose, a real estate developer, and Mitchell J. Silver, Commissioner of the New York City Department of Parks and Recreation, said the health of city residents is top of mind with new construction, planning, and renovation.
While New York may be best known for its skyscrapers and theater district, its most popular attraction is Central Park, which sees 42 million visitors each year. For visitors and public health people alike, among the park's most attractive features are ample opportunities for exercise. But according to Silver, physical activity isn't the only way parks promote health. Absence of activity can be a virtue itself. Allowing people to unwind, provides "a place where your brain can relax," he said. And the evidence shows that reducing stress is good for both physical and mental health. "I call my myself the 'Commissioner of Happiness,'" joked Silver.
Not all of the city's 1,700 parks are as inviting as Central Park. When he became Parks Commissioner in 2014, Silver discovered some that were covered in asphalt and encircled by chain-link fences, many resembling parking lots more than parks. To remedy the situation, an ongoing $285 million effort is transforming 67 neglected properties, starting by taking down fences. "If we want to be healthy, let's remove the barriers and increase access," said Silver. This means designing parks for all age groups. For children, the redesigned parks feature creative play spaces, including non-traditional elements like gentle hills to encourage climbing. To accommodate seniors, benches are situated at the park's periphery where they like to gather.
As parks are upgraded, one common unintended consequence is an influx of new residents and a spike in housing costs. To head off this problem, Silver advocates for making neighborhoods denser with new housing options for new arrivals and old timers alike.  "I will not say I don't want to improve this park because it can lead to gentrification," said Silver. "We want to make sure we improve all parks in all communities."
Over the next 30 to 40 years, New York City will add 780,000 residents, necessitating 313,000 new housing units. Jonathan Rose is working to fill this demand. Over the last 25 years, his company has created more than $2 billion in projects across the nation, including many green affordable and mixed income developments in New York. Many of these are in neighborhoods luxury developers avoid.
Rose spoke about the decades of public commitment to restore the vitality of the South Bronx, which like many of the country's inner cities, was littered with empty lots and abandoned buildings. But the area had one very appealing feature: the subway. The first thing that's most important [in deciding on] a location for our firm to  develop is its access to mass transit," said Rose. The Hub area of the South Bronx is served by the 2 and 5 trains, which access both the east and west sides of Manhattan, giving residents access to a wider range of jobs. Mass transit is also a "walk extender," he said, because people taking mass transit start and end their trips by walking.
Rose's most recent addition to the area is the Via Verde project, a 20-story tower with low and middle-income units. The project features both reduction of environmental impacts through energy and water efficiency, and a focus on human health, using non-toxic materials, active design, a community garden, rooftop gym, and a community health clinic. An ongoing study by the City Department of Health and Mental Hygiene is assessing how these factors can make a difference by tracking the health of residents alongside those who applied for the lottery to live in the building but were not lucky enough to be chosen.
By measuring factors such as the availability of healthcare, affordable housing, and green space, Rose believes data can speak to the wellbeing of whole communities. In many ways, the urban environment functions like the natural environment. "We need to think in whole systems ways," Rose said. "I think of everything as an ecology."
Just as city planners and other professionals are giving greater consideration to health, Mitchell Silver said public health must come and meet them halfway. "You can't put this all on your back," he said. "You have to step outside your bubble and realize you can't do this all on your own." The result will be a place we will all want to live.
Watch video of the event:
https://livestream.com/accounts/7100374/events/4783830/videos/112643096/...