Renee Goodwin, PhD, MPH
Associate Professor of Clinical Epidemiology
On the web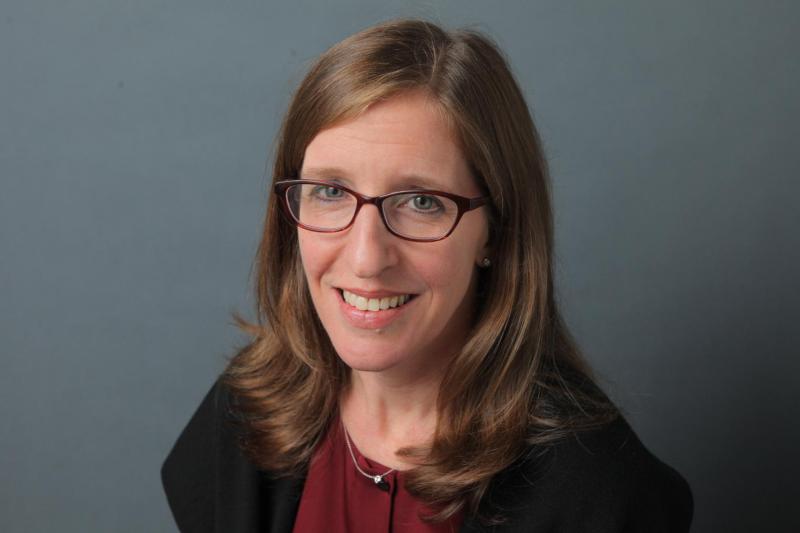 Overview
Renee D Goodwin, PhD, MPH is a psychiatric epidemiologist and clinical psychologist. Her work focuses on population mental health using epidemiologic methods combined with a clinical perspective.
Dr. Goodwin has authored or co-authored over 250 scientific publications. Her work has been funded by NIMH, NIDA and NHLBI as well as several private foundations over the past 20 years.
Academic Appointments
Associate Professor of Clinical Epidemiology
Administrative Titles
Investigator, Global Psychiatric Epidemiology Group
Credentials & Experience
Education & Training
BS, 1993 Cornell University
PhD, 1998 Northwestern University
MPH, 2003 Columbia University
Research
Research Interests
Child and Adolescent Health
Chronic disease
Community Health
Mental health
Substance Use
Selected Publications
Goodwin RD, Wu M, Davidson L. An empirical perspective on cigarette smoking in substance use recovery. Psychological Medicine, 2021; 51 (14): 2299-2306.
Weinberger AH, Gbedemah M, *Martinez AM, Nash D, Galea S, Goodwin RD. Trends in depression prevalence in the USA from 2005 to 2015: Widening disparities in vulnerable groups. Psychological Medicine, 2018; 48 (8): 1308-1315.
Weinberger AH, Wyka K, *Kim JH, *Mangold M, Smart R, *Schanzer E, Wu M, Goodwin RD. A difference-in-difference approach to examining the impact of cannabis legalization on disparities in the use of cigarettes and cannabis in the United States, 2004-2017. Addiction, 2022. PMID: 34985165.
Weinberger AH, Dierker L, *Zhu J, *Levin J, Goodwin RD. Cigarette dependence is more prevalent and increasing among United States adolescents and adults who use cannabis, 2002-2019. Tobacco Control, 2021. PMID: 34815363.
Lu W, Sohler N, Laboy-Munoz M, Goodwin RD. Trends and Disparities in Treatment for Co-occurring Major Depression and Substance Use Disorders among US Adolescents, 2011-2019. JAMA Open Network, 2021. PMID: 34668942.
Goodwin RD, *Kim JH, Cheslack-Postava K, Weinberger AH, Wu M, Wyka K, Kattan M. Trends in cannabis use among adults with children in the home in the United States, 2004-2017: Impact of state-level legalization for recreational and medical use. Addiction, 2021; 116 (10): 2770-2778.
Goodwin RD, Barrington-Trimis JL. Building a foundation for evidence- based decision-making on e-cigarettes. Nicotine and Tobacco Research, 2022; 24: 293-294.
Goodwin RD, Shevorykin A, Carl E, Budney AJ, Rivard C, Wu M, McClure E, Hyland A, Sheffer CE (In Press). Daily cannabis use is a barrier to tobacco cessation among tobacco quitline callers at 7-month follow-up. Nicotine and Tobacco Research.
Goodwin RD, Dierker LC, Wu M, Galea S, Hoven CW, Weinberger AH (In Press). Trends in U.S. depression prevalence from 2015–2020: the widening treatment gap. American Journal of Preventive Medicine.
Weinberger AH, Wyka K, Goodwin RD (In Press). Impact of cannabis legalization in the United States on trends in cannabis use and daily cannabis use among individuals who smoke cigarettes. Drug and Alcohol Dependence.
Global Health Activities
Anxiety disorders in the Christchurch Health and Development Study: The objective of this study is to examine the risk factors for the onset and persistence of anxiety disorders, as well as the range of associated health and social outcomes, from birth through adulthood in a birth cohort.
Mental health and asthma among youth in Western Australia: The objective of this study is to examine the association between atopy and mental health in a birth cohort study in Western Australia, and to investigate possible mechanisms underlying these relationships, including the role of prenatal, environmental, behavioral and familial risk factors.