Rachel Shelton, ScD, MPH
Associate Professor of Sociomedical Sciences
On the web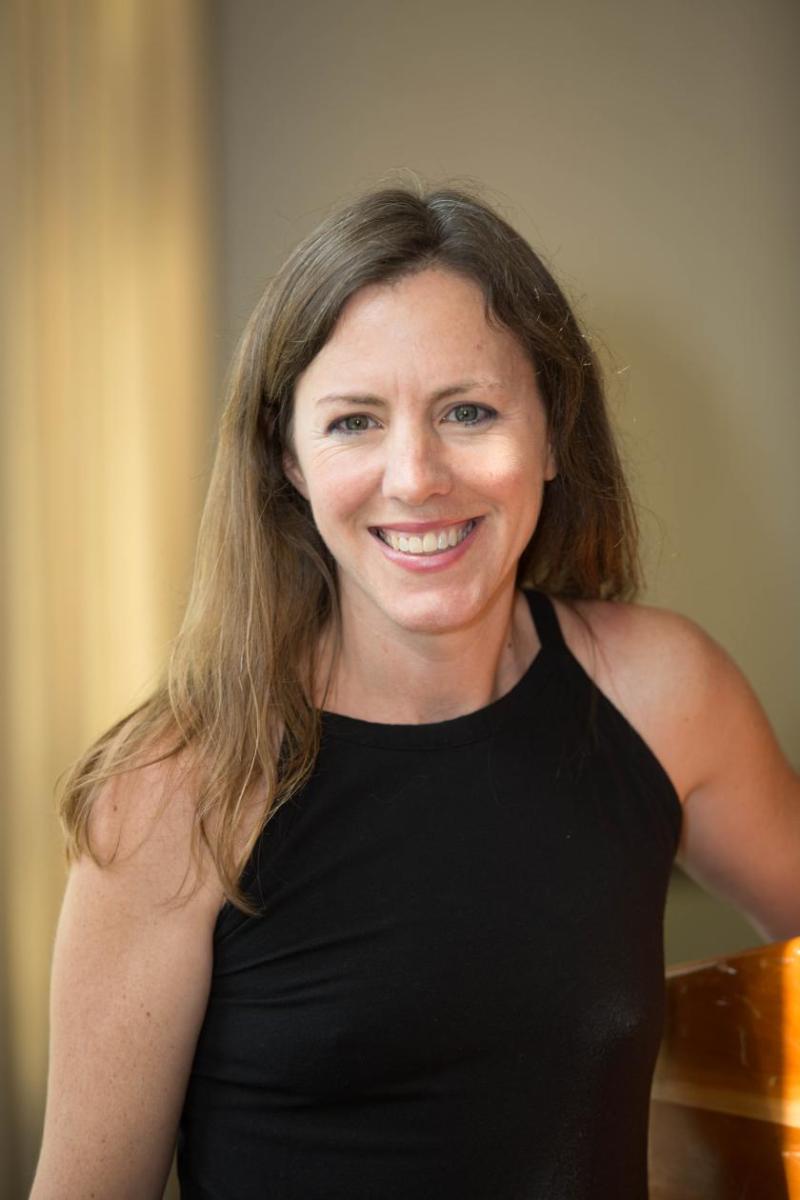 Overview
Rachel Shelton, ScD, MPH is a social and behavioral scientist with training in cancer and social epidemiology, and expertise in implementation science, sustainability, health equity, and community-based participatory research. She is Associate Professor of Sociomedical Sciences at the Mailman School of Public Health, where she is Deputy Chair for Faculty Development and Research Strategy, as well as Co-Director of the Community Engagement Core Resource at the Irving Institute for Clinical and Translational Research. Additionally, she helps lead a university-wide Implementation Science Initiative across Columbia. Dr. Shelton developed and teaches one of the first courses offered in dissemination and implementation science nationally (since 2013) and is a co-author in the textbook on Dissemination and Implementation Research in Health. She has been an invited speaker and trainer nationally and internationally in the field, and has been a facilitator for the Training Institute for Dissemination and Implementation Research in Health (TIDIRH) in Ireland and Australia, as well as the Training Institute for Dissemination and Implementation Research for Cancer (TIDIRC) in the U.S. Dr. Shelton has 15 years of experience conducting mixed-methods research in both community-based and health system settings, with over 120 peer-reviewed publications in journals including Translational Behavioral Medicine, Social Science & Medicine, American Journal of Public Health, Implementation Science, and Annual Reviews of Public Health. In addition to her work on advancing the implementation and sustainability of evidence-based interventions in community and clinical settings to address health inequities, she has published extensively on social and contextual factors that influence disparities in cancer and other chronic diseases among Black and Latino populations, including social networks, medical mistrust, racial discrimination and racism. Dr. Shelton has been consecutively funded as Principal Investigator for over ten years, with funding through American Cancer Society, National Cancer Institute, NCATS, and National Institute on Aging (NIA). Dr. Shelton is currently PI of a Research Scholar Grant for Health Equity through American Cancer Society focused on advancing understanding of the sustainability and adaptation of community-led lay health advisor programs for cancer screening in African American communities nationally. Additionally, she is multiple-PI of a R01 grant through NIA focused on structural factors (e.g. racial discrimination, financial hardship) and social resources related to racial inequities in epigenetic aging (DNA methylation, telomere length). She is also MPI of a R01 grant through NCI on de-implementation that is examining patient, provider and system-level strategies to reduce mammography overscreening among older women. Dr. Shelton served as Program Chair for SBM's 2018 Annual Meeting and served on the SBM Board as Member Delegate, and has received awards for her leadership and mentorship at SBM.
Academic Appointments
Associate Professor of Sociomedical Sciences
Administrative Titles
Associate Director of Research, Lerner Center for Public Health Promotion
Director, Implementation Science Initiative
Co-Director of Community Engagement Core Resource; Co-lead of Implementation Science Initiative, Irving Institute CTSA at Columbia University
Credentials & Experience
Education & Training
BA, 1998 University of Virginia
MPH, 2004 University of North Carolina at Chapel Hill
ScD, 2008 Harvard School of Public Health
Committees, Societies, Councils
Adjunct Assistant Professor, Mount Sinai School of Medicine, Department of Oncological Science/Cancer Prevention & Control
Program Chair, Society of Behavioral Medicine 2017/2018
Editorial Board, Health Education & Behavior
Editorial Boards
Associate Editor for Annual Review of Public Health
Honors & Awards
NIH Health Disparities LRP Award, National Center on Minority Health & Health Disparities, 2009-2014
Outstanding Teaching Assistant Award, Harvard School of Public Health, 2005-2006
Kathy Kerr Memorial Scholarship, UNC-Chapel Hill, 2003
Fellow, Training Institute for Dissemination & Implementation Research in Health, 2015
Provost's Award to Promote Diversity at Columbia University, 2017
Research
Research Interests
Chronic disease
Community Health
Urban Health
Selected Publications
Shelton RC, Dunston SK, Leoce N, Jandorf L, Thompson HS, Erwin DO. Advancing Understanding of the Characteristics and Capacity of African American Women Who Serve as Lay Health Advisors in Community-Based Settings. Health Educ Behav. 2017 May 19. pii: 1090198116646365.
Shelton RC, Cooper BR, Stirman SW. The Sustainability of Evidence-Based Interventions and Practices in Public Health and Health Care. Annu Rev Public Health. 2018 Jan 12. doi: 10.1146/annurev-publhealth-040617-014731.
Shelton RC, TA Charles, SK Dunston, L Jandorf, DO Erwin. Advancing understanding of the sustainability of lay health advisor (LHA) programs for African-American women in community settings Translational Behavioral Medicine, 2017; 1-12
Shelton, RC, Griffith, DM, & Kegler, MC. The promise of qualitative research to inform theory to address health equity. Health Education & Behavior, 2017;44(5), 815-819.
Shelton RC, Dunston SK, Leoce N, Jandorf L, Thompson HS, Crookes DM, Erwin DO. Predictors of activity level and retention among African American lay health advisors (LHAs) from The National Witness Project: Implications for the implementation and sustainability of community-based LHA programs from a longitudinal study. Implement Sci. 2016 Mar 22;11:41. doi: 10.1186/s13012-016-0403-9.
Shelton, R.C., Chambers D., Glasgow R. An Extension of RE-AIM to Enhance Sustainment: Addressing dynamic context and promoting health equity over time. Frontiers Pub Health. 2020; 8:134
Shelton, RC, Lee, M., Brotzman, L. E., Crookes, D. M., Jandorf, L., Erwin, D., & Gage-Bouchard, E. (2018). Use of social network analysis in the development, dissemination, implementation, and sustainability of health behavior interventions for adults: A systematic review. Social Science & Medicine.
Shelton RC, Adsul P, Oh A. Recommendations for Addressing Structural Racism in Implementation Science: A Call to the Field. 2021. Ethnicity & Disease, Special Issue on Structural Racism and Discrimination. 31(Suppl 1):357-364.
Shelton RC, Goldman R, Emmons KM, Sorensen G, Allen JD. An Investigation into the Social Context of Low-income, Urban Black and Latina Women: Implications for Adherence to Recommended Health Behaviors. Health Education & Behavior. 38(5) 471-81 2011
Shelton RC, Winkel G, Davis S, Roberts N, Valdimarsdottir H, Hall SJ, Thompson HS. Validation of the Group-Based Medical Mistrust Scale among Urban Black Men. Journal of General Internal Medicine. 25(6) 549-55 2010
Shelton RC, Puleo E, Bennett GG, McNeill LH, Goldman R, Emmons KM. Racial Discrimination and Physical Activity among Low-income Housing Residents. American Journal of Preventive Medicine 37(6) 541-5 2009