A Mushtaque Chowdhury, PhD
Professor of Clinical Population and Family Health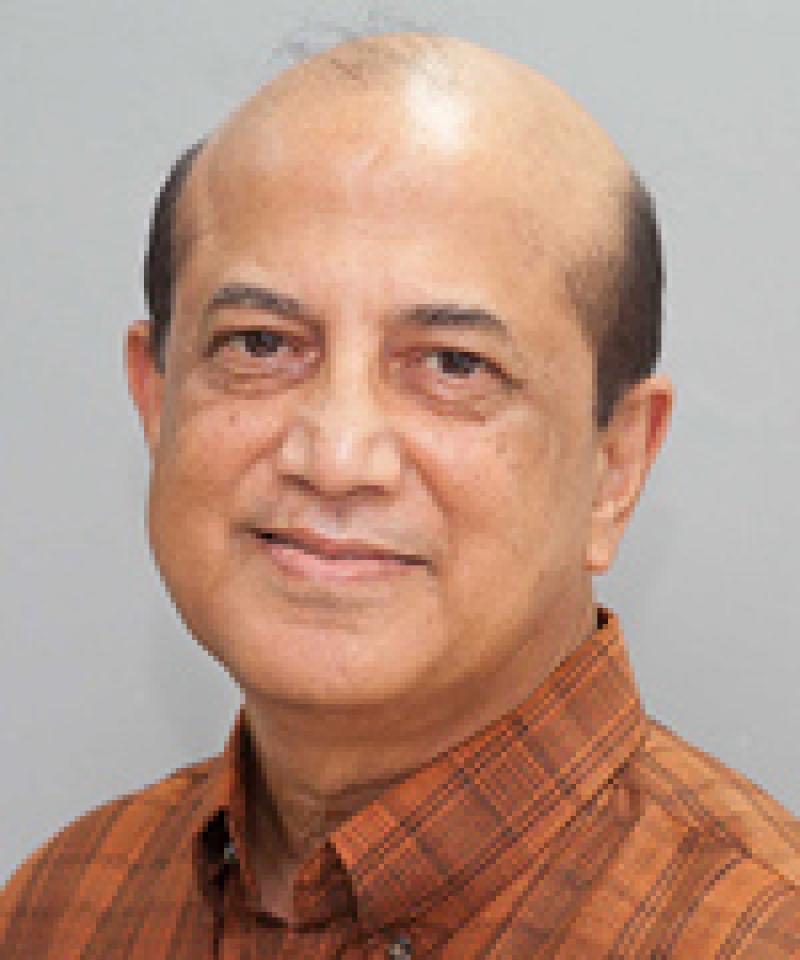 Overview
Dr. Mushtaque Chowdhury, Professor of Clinical Population and Family Health, Department of Population and Family Health, joined the School of Public Health at Columbia University in 2004. He is also working as Vice Chairperson of BRAC in Bangladesh. Dr. Chowdhury has international experience working in diverse situations such as Bangladesh, Pakistan, Nepal, Thailand, China, and Ethiopia. During 2009-2012, he served as senior advisor at the Rockefeller Foundation, Thailand, overseeing the health portfolio of the Foundation in Asia. Dr. Chowdhury is the founding Dean of BRAC University's James P. Grant School of Public Health in Bangladesh. He also founded the Research and Evaluation Division of BRAC, an NGO which is particularly concerned with poverty alleviation, education, and health. With over 50,000 full-time staff, BRAC is one of the largest non-governmental development organizations in the world. He co-coordinated the recent Lancet Series on Bangladesh (Bangladesh: Innovations for Universal Health Coverage, The Lancet, November 2013). The Lancet also profiled Dr. Chowdhury (The Lancet, 382:1695, 2013).

Academic Appointments
Professor of Clinical Population and Family Health
Credentials & Experience
Education & Training
BA, 1976 University of Dhaka
MS, 1979 University of London
PhD, 1986 University of London
Committees, Societies, Councils
Member, Transform Nutrition Consortium Advisory Group
Member, Judging Panel, GSK & Save the Children Healthcare Innovation Award
Member, Executive Committee, Public Health Association of Bangladesh
Member, Interim Steering Committee, Partnership on Maternal, Newborn and Child Health, Geneva
Editorial Boards
Member, editorial board, Journal of Health Population & Nutrition
Member: editorial board; PLoS Medicine; Global Health
Honors & Awards
Marriott Business School, Brigham Young University, Innovator of the Year, 2006
Perinatal Society of Nepal, PESON Oration Medal, 2008
Research
Selected Publications
Task Force on Health Systems Research. Informed choices for attaining the Millennium Development Goals: towards an international cooperative agenda for health-systems research Lancet 364 997-1003 2004
Chowdhury AMR et al. The Bangladesh paradox: exceptional health achievement despite economic poverty. The Lancet: 382: November 2013, 2013
Chowdhury AMR. Sex and survival: reducing fertility rates among adolescent girls. The Guardian (UK) http://www.theguardian.com/global-development-professionals-network/2013...
Chowdhury AMR Arsenic crisis in Bangladesh. Scientific American 291 70-75 2004
Chowdhury AMR, Bhuiya A, Mahmud S, Salam AKMA, Karim F Immunization divide: who do get vaccinated in Bangladesh? Journal of Health Population & Nutrition 21 193-204 2003
Chowdhury AMR et al. Equity gains in Bangladesh primary education International Review of Education 49 601-619 2003
Chowdhury AMR The wider impact of BRAC poverty alleviation programme Journal of International Development 16 369-86 2004
Chowdhury AMR, Cash RA A Simple Solution University Press Ltd. Bangladesh 1996
Global Health Activities
Afghanistan: R. Chowdhury serves as as Co-chair of the working group on 'select diseases'.
Dr. Chowdhury assists the Global Alliance for Vaccines & Immunizations in its work in 75 countries.
Contributes to policy formulation for the new partnership.