Louise Kuhn, PhD
Professor of Epidemiology (in the Gertrude H. Sergievsky Center)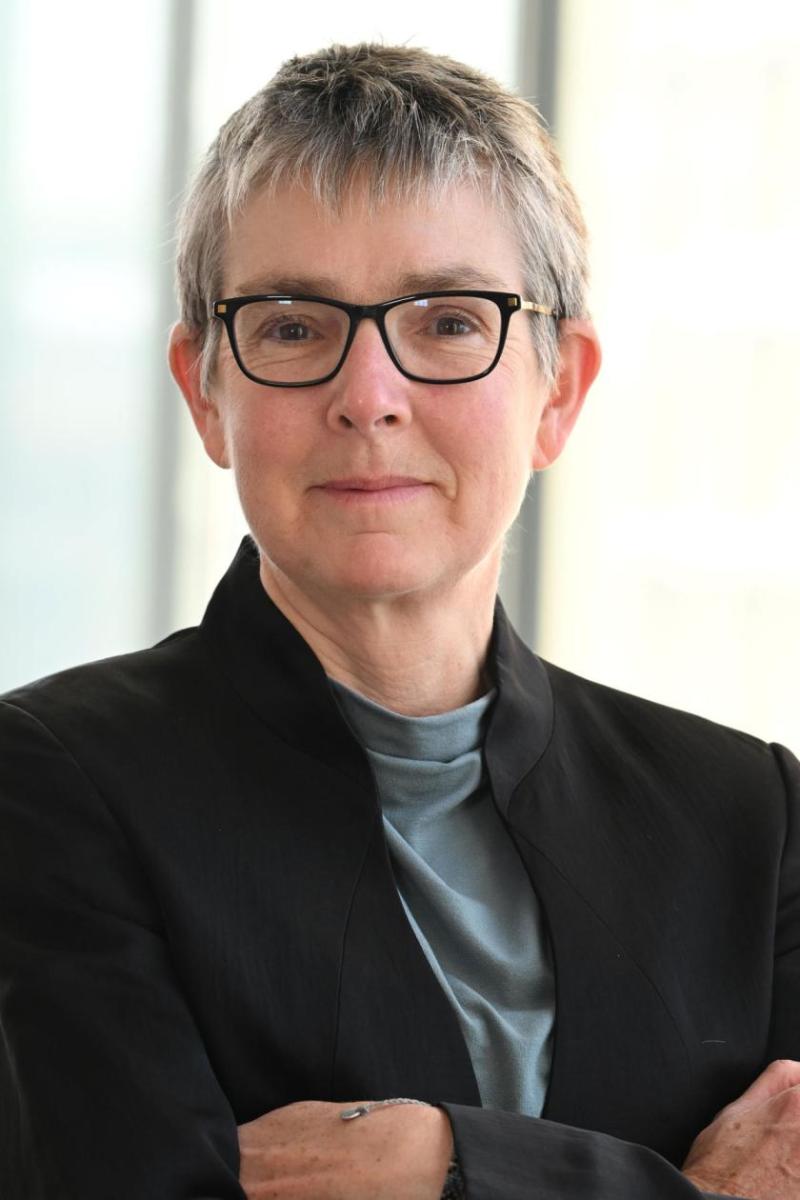 Overview
Dr. Louise Kuhn is faculty in the Gertrude H. Sergievsky Center and in the Department of Epidemiology. She manages an international research program on HIV/AIDS among women and children. She has a Ph.D. from Columbia University, New York; and M.A. from the University of Cape Town, South Africa. She teaches courses and mentors graduate students in the Epidemiology program of the Mailman School of Public Health.
Academic Appointments
Professor of Epidemiology (in the Gertrude H. Sergievsky Center)
Credentials & Experience
Education & Training
MA, 1991 University of Cape Town
MPH, 1993 Columbia University
PhD, 1995 Columbia University
Research
Dr. Kuhn's research interests include understanding the transmission and pathogenesis of HIV infection among women and children, particularly in sub-Saharan Africa. She is interested in biological mechanisms responsible for transmission of HIV from mother to child as well as translation of these findings into effective interventions to reduce HIV transmission.
A primary focus of these studies is on postnatal transmission of HIV through breastfeeding. Breastfeeding is of major global importance since the practice is both a potential source of HIV infection and a significant protector against other childhood infections. These studies address interventions to make breastfeeding safer without compromising other aspects of maternal and child health. These studies also aim to understand molecular underpinnings of perinatal and postnatal transmission of HIV in order to generate better interventions, including vaccines. Other studies focus on HIV disease progression among women and children, particularly following exposure to antiretroviral drugs used for prophylaxis. Clinical trials of different antiretroviral drug strategies to best manage HIV-infected children are underway.
Research Interests
Child and Adolescent Health
Global Health
HIV/AIDS
Selected Publications
Coovadia A, Abrams EJ, Strehlau R, Shiau S, Pinillos F, Martens L, Patel F, Hunt G, Tsai WY, Kuhn L. Efavirenz-Based Antiretroviral Therapy Among Nevirapine-Exposed HIV-Infected Children in South Africa: A Randomized Clinical Trial JAMA. 2015 Nov 3;314(17):1808-17. doi: 10.1001/jama.2015.13631.
Kuhn L, Stein Z, Susser I. Are randomised controlled trials always required? Lancet HIV. 2015 Nov;2(11):e460-1. doi: 10.1016/S2352-3018(15)00212-X.
Kuhn L, Aldrovandi G. Pendulum swings in HIV and infant feeding policies: now half way back. Chapter in: HIV and Breastfeeding: Science, Research Advances and Policy (Eds) Kourtis AP, Bulterys M. Springer 2012
Kuhn L, Schramm DB, Shiau S, Strehlau R, Pinillos F, Technau K, Coovadia A, Abrams EJ, Puren A, Tiemessen CT. Young age at start of antiretroviral therapy and negative HIV antibody results in HIV-infected children when suppressed. AIDS. 2015 Jun 1;29(9):1053-60. doi: 10.1097/QAD.0000000000000677.
Kuhn, L, Kim, H.Y, Hsiao, L, Nissan, C, Kankasa, C. Mwiya, M, Thea, D,M, Aldrovandi, G.M. Bode, L. Oligosaccharide composition of breast milk influences survival of uninfected children born to HIV-infected mothers in Lusaka, Zambia. Journal of Nutrition 2015 Jan;145(1):66-72. doi: 10.3945/jn.114.199794. Epub 2014 Nov 19.
McDonald AC, Tergas AI, Kuhn L, Denny L, Wright TC Jr. Distribution of Human Papillomavirus Genotypes among HIV-Positive and HIV-Negative Women in Cape Town, South Africa Frontiers in Oncology. 2014 Mar 14;4:48. doi: 10.3389/fonc.2014.00048.
Kuhn L, Hunt G, Technau KG, Coovadia A, Ledwaba J, Pickerill S, Penazzato M, Bertagnolio S, Mellins CA, Black V, Morris L, Abrams EJ. Drug resistance among newly diagnosed HIV-infected children in the era of more efficacious antiretroviral prophylaxis. AIDS. 2014 Jul 17;28(11):1673-8. doi: 10.1097/QAD.0000000000000261.
Nyati M, Kim HY, Goga A, Violari A, Kuhn L, Gray G. Support for Relactation Among Mothers of HIV-Infected Children: A Pilot Study in Soweto. Breastfeeding Medicine. 2014 Nov;9:450-7. doi: 10.1089/bfm.2014.0049.
Kuhn L, Kim HY, Walter J, Thea DM, Sinkala M, Mwiya M, Kankasa C, Decker D, Aldrovandi GM. HIV-1 Concentrations in Human Breast Milk Before and After Weaning. Science Translational Medicine 2013;181ra51. doi: 10.1126/scitranslmed.3005113.
Global Health Activities
Improving health of HIV-infected infants and children, South Africa: The pediatric HIV epidemic is not over. Sadly, infants in sub-Saharan Africa continue to acquire HIV infection from their mothers due to gaps and failings in prevention programs. Our work in South Africa focuses on how to improve prevention programs so that fewer infants acquire infection, how to improve diagnostic services so that HIV-infected infants are identified as early as possible and how to optimize care and treatment.
Breastfeeding and HIV, Zambia: Breastfeeding is of major global importance since the practice is both a potential source of HIV infection and a significant protector of maternal and infant health. Our work in Zambia and elsewhere has considered how to make breastfeeding safer without compromising other aspects of maternal and child health. We are studying how transmission occurs as well as how breastfeeding influences the health of women and young children in order to develop better interventions and programs.
Cervical cancer prevention, South Africa: Few women in low resources settings have access to cervical cancer screening. Our group is investigating how to make screening more accessible in these contexts by simplifying the process and using point of care HPV tests.
Urban Health Activities
Optimizing maternal and child health in the context of HIV: See Global Health Activities