Linda Cushman, PhD
Professor of Population and Family Health at the Columbia University Medical Center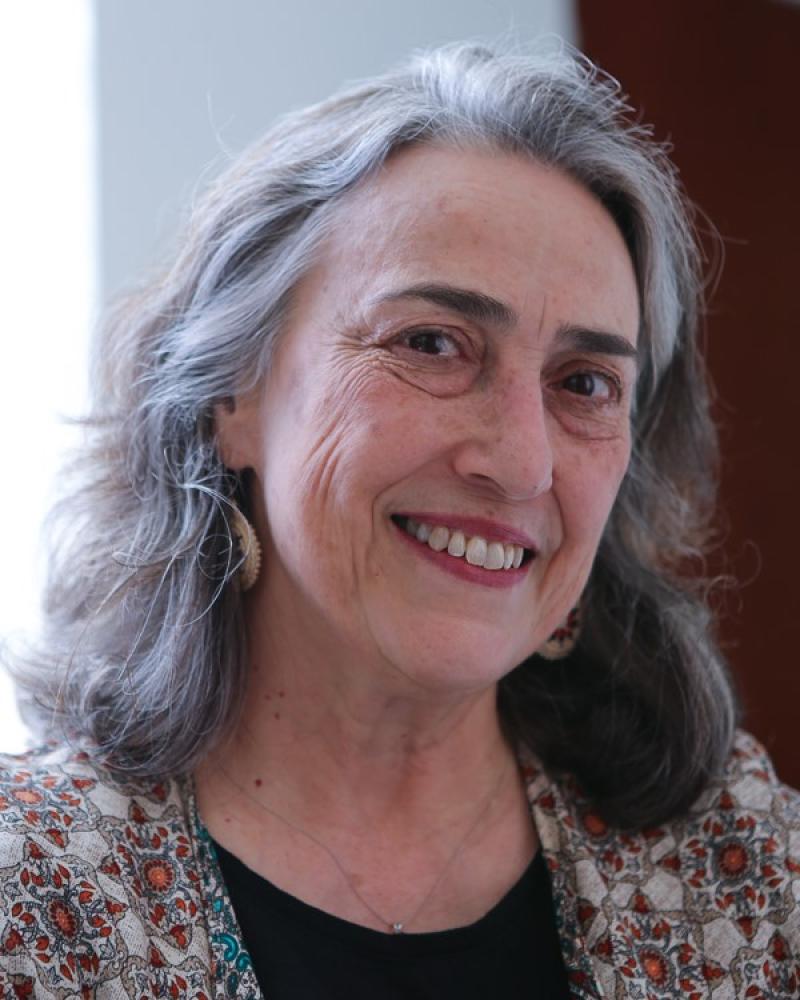 Overview
Linda F. Cushman, PhD, is a sociologist and health researcher with expertise in research design and implementation in marginalized and underserved communities. Dr. Cushman has directed numerous clinic and community-based studies in the areas of reproductive health, disease prevention, health services utilization, the use of alternative medicines, and health and migration issues in the Dominican Republic. She has taught numerous courses including Qualitative Research Methods and Research Design and Data Collection to Master's students at MSPH, and also lectures at a variety of other academic and community settings. She was the inaugural Associate Dean for Field Practice at the Mailman School of Public Health, and directed numerous practicum programs including sites in Uganda, the Dominican Republic, and domestic Native American Communities. She is a former recipient of the Dean's Award for Innovation in the Curriculum, the Mailman School of Public Health Award for Teaching Excellence, The Presidential Award for Outstanding Teaching at Columbia University, and is a member of the Glenda Garvey Teaching Academy. More recently she received the Deans Award for Leadership (2014), the Dean's Award for Outstanding Mentoring (2016), and the Elizabeth Hurlock Beckman Award (2021) which recognizes faculty members who have influenced students to create sustainable policies and programs affecting social change for the public good. Dr. Cushman is now Professor Emerita and Special Lecturer in the Department of Population and Family Health at CUIMC.
Academic Appointments
Professor of Population and Family Health at the Columbia University Medical Center
Administrative Titles
Associate Dean of Office of Field Practice
Credentials & Experience
Education & Training
BA, 1977 Montclair State College (University)
PhD, 1989 New York University
Research
Research Interests
Biostatistical Methods
Community Health
Maternal and Reproductive Health
Public Health Education
Selected Publications
Melissa A. Cameron, Lauren E. Masillio, Linda F. Cushman, and Marilyn C. Morris. "Parents' perspectives on the consent approach for minimal-risk research involving children" IRB, 33(6), 2011.
Linda F. Cushman, Marlyn Delva, Cheryl L. Franks, Anan Jimenez-Bautista, Joyce Moon-Howard, Jim Glover, and Melissa D. Begg. "Cultural competency training for public health students: Integrating self, social, and global awareness into master of public health curriculum," Journal of Public Health forthcoming.
Linda F. Cushman, Leopoldina Cairo, Frank Caseras, Ana Jimenez-Bautista."Finding their Way: A Qualitative Study of Adolescent Migration between the Dominican Republic and the United States," Profamilia, Santo Domingo: RD, 2006.
Spielman S, Golembeski C, Northridge M, Vaughan R, Swaner R, Jean-Loius B, Shoemaker K, Klihr-Geall S, Polley E, Cushman LF. "Interdisciplinary Planning for Healthier Communities: Findings from the Harlem Children's Zone Asthma Initiative, Journal of the American Planning Association, 72 (1), 100-109, 2006.
Kronenberg, F., Cushman, L.F., Wade, C., Kalmuss, D., Chao, MT. Race/Ethnicity and women's use of complementary & alternative medicine in the United States: Results of a national survey. American Journal of Public Health 96 1236-1242 2005
Cushman, Linda F., Joan Arnold, Penelope Gemma Buschman Exploring Parental Grief: Combining Qualitative and Quantitative Measures. Archives of Psychiatric Nursing 19 2005
Cushman LF, Jimenez-Bautista A, Cairo L, and Rodriguez AD. "El Centro de la Salud de los Jovenes: An Evaluation at One Year". Profamilia, Santo Domingo, Dominican Republic, 2003. Santo Domingo, RD Profamilia 2003