Howard F. Andrews, PhD
Associate Professor of Neurobiology (in Psychiatry, in the Gertrude H. Sergievsky Center, and in Biostatistics) at Columbia University Medical Center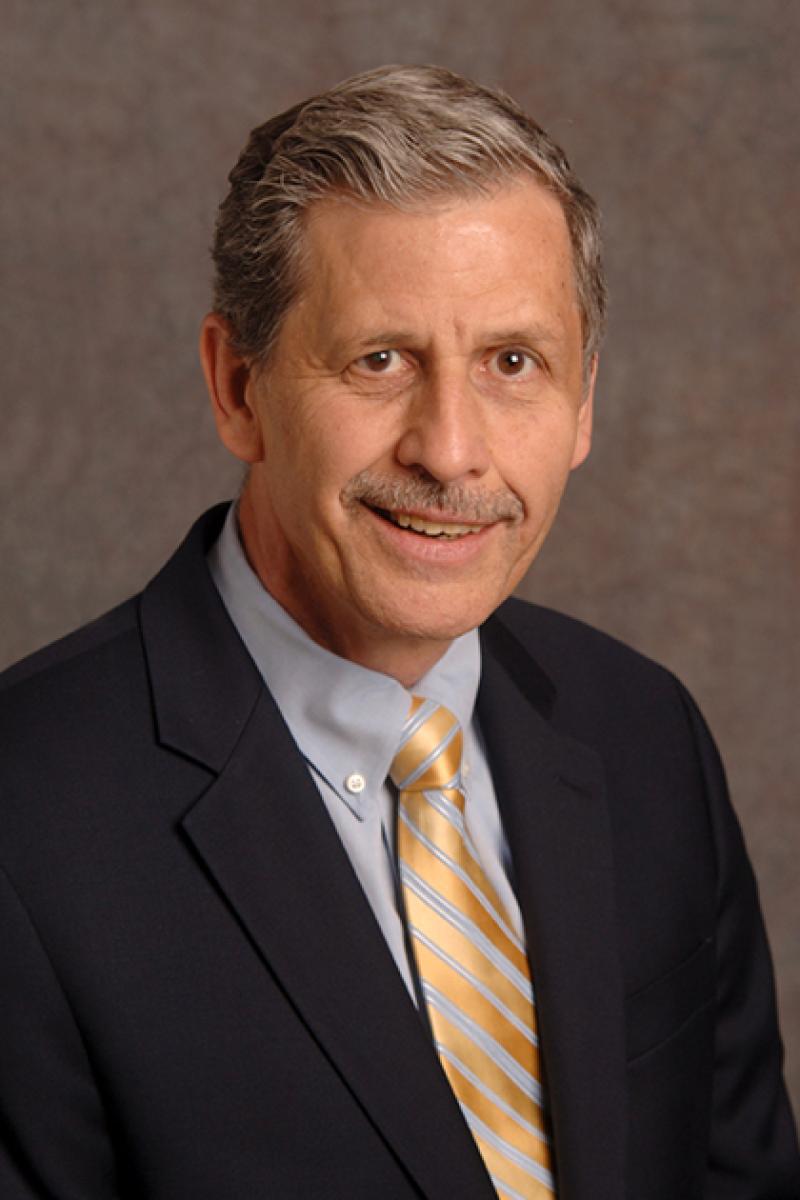 Overview
Howard Andrews is Director of the Data Coordinating Center (DCC) at New York State Psychiatric Institute and Columbia University College of Physicians and Surgeons and is Co-director of the Research Information Services Consortium (RISC) at the NewYork-Presbyterian Hospital. Dr. Andrews heads the HIV Center's Data Management Component (DMC) of the Statistics, Epidemiology and Data Management Core. Dr. Andrews holds a doctorate in Biopsychology and a more recent Master's degree in Biostatistics. In addition to providing comprehensive data management services to all of the HIV Center's research projects, Dr. Andrews' DCC manages data for many other large-scale clinical trials and epidemiological studies at Columbia University Medical Center, including The Washington Heights-Inwood Columbia Aging Project, the Prevention of Alzheimer's Disease with Estrogens Clinical Trial, and the Columbia Child Environmental Health Center. Dr. Andrews is a specialist in the management and analysis of large data sets, and in the statistical analysis of community-level data.
Academic Appointments
Associate Professor of Neurobiology (in Psychiatry, in the Gertrude H. Sergievsky Center, and in Biostatistics) at Columbia University Medical Center
Administrative Titles
Director of Data Coordinating Center
Credentials & Experience
Education & Training
BA, 1971 Richmond College
PhD, 1977 Rutgers University Newark
Research
Global Health Activities
Critical Time Intervention-Task Shifting: Randomized Controlled Trial (RCT): The study represents the mental health research component of a broader initiative entitled "RedeAmericas", a collaborative effort of investigators from six cities across Latin America and Columbia University in New York. The RCT is designed to address a fundamental gap in the services offered by mental health clinics due to staffing and funding shortages. CTI-TS provides support for better community living, promotes social integration and strengthens connections between mental health and primary care clinics. The overall goal of CTI-TS is to improve the lives of those with severe mental disorders who receive community-based mental health care. Dr. Andrews designed the web-based data system that captures extensive clinical data on each subject at multiple points in time, generates reports for investigators and coordinators at sites in each country, and compiles reports for the Data Safety and Monitoring Board. A special feature of this system is that all data entry screens are presented in the language appropriate to each participating country: Spanish (Chile and Argentina), Portuguese (Brazil) and English (USA).
World Health Organization: ICD-11 Development for Mental Health and Behavioral Disorders: Through the Fields Studies Coordination Group (FSCG), the study focuses on development and testing of the International Classification of Disease, version 11, classifications for mental health, substance abuse and behavioral disorders. Dr. Andrews oversees a database of 11,707 mental health care providers from 139 countries who have registered in one of 9 languages to participate in survey-based testing of major ICD-11 mental health diagnostic classifications. Dr. Andrews and the staff of the Columbia Data Coordinating Center integrate registration data with responses to web-based disorder-specific surveys, and prepares the data for statistical analysis.
Urban Health Activities
Alzheimer's Disease Research Center (ADRC): The Columbia Alzheimer's Disease Research Center is currently in its 6th consecutive five-year funding period. Dr. Andrews has been director of this core since the ADRC was established in 1989. The Core manages a web-accessible case-structured, longitudinal database containing clinical, demographic, neuropathological, genetic and other biomarker data on thousands of elderly individuals who are residents of New York City. Data from baseline and annual follow up evaluations are submitted monthly to the National Alzheimer's Coordinating Center. Columbia ADRC investigators are internationally recognized leaders in the field of Alzheimer's disease research.
Center for Children's Environmental Health (CCCEH): The research study, which began in 1998, examines the health effects of exposure in pregnant women and babies to air pollutants, pesticides, chemicals in plastics, and allergens. The study focus on a sample of 700 low-income mothers living in Harlem, Washington Heights and the South Bronx. CCCEH investigators have found links between prenatal exposures to common environmental pollutants and childre.'s risk of developmental delay, behavioral problems, obesity, asthma and cancer. Dr. Andrews has headed the data management core of the Center since its inception in 1998, and is a co-author of many Center publications.