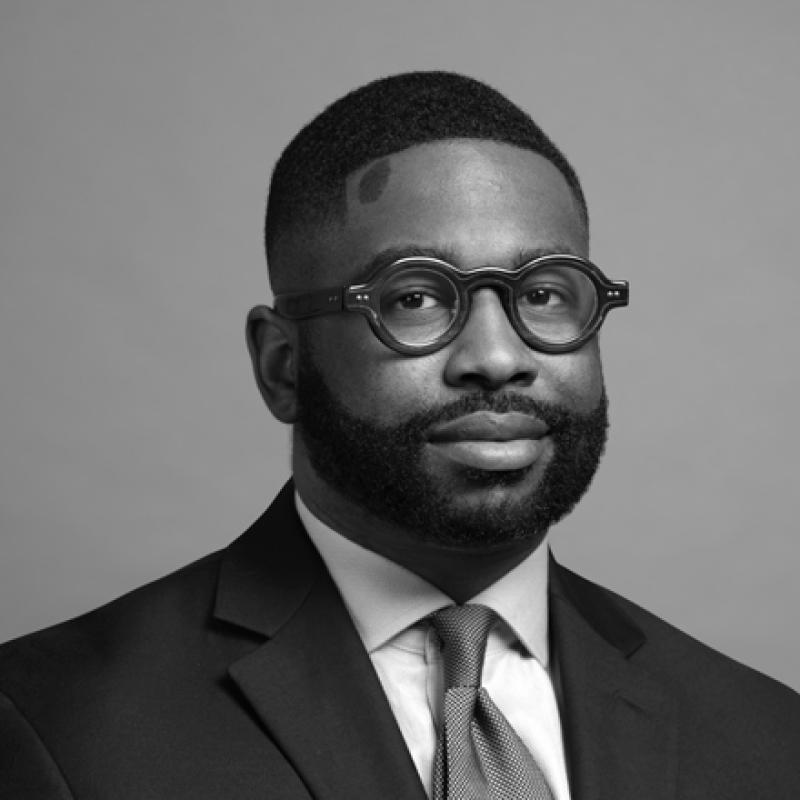 Overview
Hernandez D. Stroud is counsel at the Brennan Center for Justice at New York University School of Law. An expert on prisons and jails, correctional oversight, and constitutional law, he researches, drafts, and spearheads criminal justice policy reforms at the federal level; he also studies the federal government's role in ensuring that state prisons and local jails observe the constitutional rights of incarcerated people. He serves as an affiliated fellow at Yale Law School.
Prior to joining the Brennan Center, Stroud was the inaugural Robert F. Drinan Visiting Assistant Professor of Law at Boston College Law School; he also served as a visiting assistant professor of law at Washington and Lee University School of Law. He completed an academic fellowship at Yale Law School, studying legal implications of governmental responses to prenatal drug use. While at Yale, Stroud was also acting director of policy for the City of New Haven, Connecticut. He clerked for Honorable O. Rogeriee Thompson of the U.S. Court of Appeals for the First Circuit and Honorable Madeline Hughes Haikala of the U.S. District Court for the Northern District of Alabama.
Stroud's work has been featured in media outlets across the nation, including The Associated Press, The New York Times, The Washington Post, USA Today, TIME, National Public Radio, and PBS NewsHour. His work has won him several awards, including selection to Forbes' "30 Under 30."
Academic Appointments
Adjunct Assistant Professor of Health Policy and Management
Credentials & Experience
Education & Training
BA, 2010 University of Alabama at Birmingham
MS, 2012 University of Pennsylvania
JD, 2015 Washington and Lee University
Committees, Societies, Councils
Research
Research Interests
Community Health
Healthcare Policy
Incarceration Prevention
Maternal and Reproductive Health
Substance Use