Helen de Pinho, MBBCH, MBA, FCCH
Assistant Professor of Population and Family Health at the Columbia University Medical Center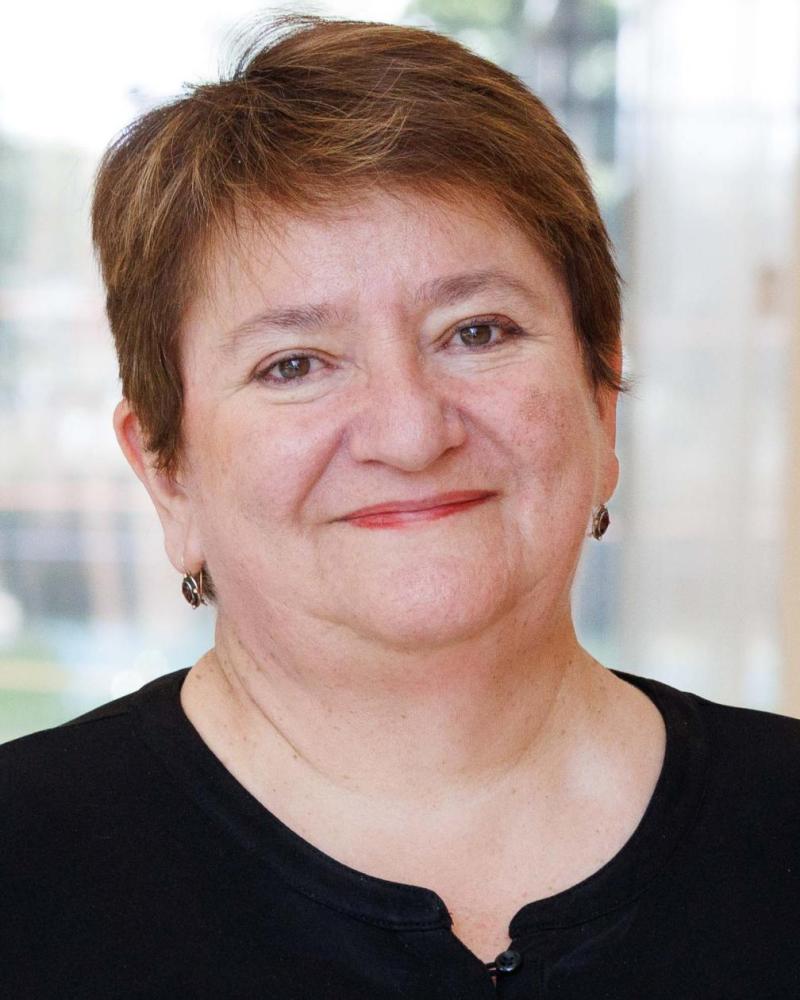 Overview
Helen de Pinho, is the Associate Dean of Educational Programs at the Mailman School of Public Health (MSPH), and Assistant Professor at Columbia University in the Department of Population and Family Health (PopFam). Within PopFam, she was part of the Averting Maternal Death and Disability Program and her research work focuses on task-shifting and human resources in sub-Saharan Africa to reduce maternal deaths. Helen has a deep interest in systems thinking and its application to complex public health problems. She developed systems thinking training modules for WHO, and together with ICAP, worked with senior global government officials and their HRSA, CDC and USAID counterparts to infuse systems thinking into their leadership. She has also applied systems thinking tools to research resilience in post-conflict and conflict settings, and to explore program implementation issues. At Columbia, Helen spearheaded an innovative approach to teaching systems thinking in the MPH and DrPH core curriculum, and is the faculty lead supporting a team of 24 co-instructors for the case-based Integrated Science and Practice (ISP) course. Prior to joining Columbia University, Helen was a policy advisor to the United Nations, and consultant focused on the intersection of gender, and neoliberal health sector reforms. In South Africa, as faculty at the University of Cape Town, she directed the Oliver Tambo Fellowship Programme responsible for senior public health leadership development, and was a researcher within the Women's Health Research Unit. She has worked as a public health service manager and physician in rural and urban South Africa.
Academic Appointments
Assistant Professor of Population and Family Health at the Columbia University Medical Center
Administrative Titles
Associate Dean of Educational Programs
Credentials & Experience
Education & Training
BS, 1980 University of KwaZulu-Natal
MBBCH, 1989 University of the Witwatersrand
FCCH, 1999 Colleges of Medicine, (Public Health) South Africa
MBA, 2002 University of Cape Town
Honors & Awards
Provost Senior Faculty Teaching Scholar 2022-2023
Mailman School of Public Health ISP and Leadership Teaching Award 2018
Mailman School of Public Health ISP and Leadership Teaching Award 2017
Research
Research Interests
Global Human Resources for Health
Innovation in Public Health Education
Maternal Health
Systems Thinking
Selected Publications
Pirani S. Arana M, Bhaskar S, de Pinho H, Hale B, Murrman M. Incorporating Systems Thinking Approaches into Practice Based Training to Strengthen Policy-Making Skills. Journal of Public Health Management & Practice. J Public Health Manag Pract 2022 Sep-Oct;28(5 Suppl 5):S249-S253.

Lembani M, de Pinho H, Delobelle P, Zarowsky C, Mathole T, Ager A. A Guide for Participatory Systems Analysis using a Group Model Building Approach. SAGE Research Methods: Cases Medicine & Health. Published online 2020 https://dx.doi.org/10.4135/9781529735123

Lembani M, de Pinho H, Delobelle P, Zarowsky C, Mathole T, Ager A Understanding key drivers of performance in the provision of maternal health services in eastern cape, South Africa: a systems analysis using group model building. BMC Health Serv Res. 2018 Nov 29;18(1):912. doi: 10.1186/s12913-018-3726-1. 

Rabkin M, de Pinho H, Michaels- Strasser S, Naitore D, Rawat A, Topp SM. Strengthening the health workforce to support integration of HIV and non-communicable disease services in sub-Saharan Africa. AIDS, 2018 Jul 1 Suppl 1: S47-S54  doi: 10.1097/QAD.0000000000001895 

H. de Pinho. Mapping complex systems of population health. Chapter 6 in Systems Science and Population and Health. Eds. Abululrahman El-Sayed, Sandro Galea and.  Oxford University Press. Published 2017. 

Ng'ang'a N, Byrne MW, Kruk ME, Shemdoe A, de Pinho H. District health manager and mid-level provider perceptions of practice environments in acute obstetric settings in Tanzania: a mixed-method study. Hum Resour Health. 2016 Aug 8;14(1):47. doi: 10.1186/s12960-016-0144-5. 

 Alastair K. Ager, Martina Lembani, Abdulaziz Mohammed, Garba Mohammed Ashir, Ahmad Abdulwahab, Helen de Pinho, Peter Delobelle, and Christina Zarowsky. Health Service Resilience in Yobe State, Nigeria in the Context of the Boko Haram Insurgency: A Systems Dynamics Analysis Conflict and Health 2015 Oct 5;9:30. doi: 0.1186/s13031-015-0056-3. eCollection 2015. 

H. de Pinho. Towards the 'Right' Reforms: The impact of health Sector reforms on sexual and reproductive health. Development, 2005 Vol 48 (4), 61-68.
Global Health Activities
Health Systems Strengthening for Equity, Malawi, Mozambique, Tanzania: The Power and Potential of Midlevel Providers, Malawi, Mozambique, Tanzania: Health Systems Strengthening for Equity (HSSE): The Power and Potential of Mid-level Providers was a four-year project, launched in 2007. The aim of the project was to support health system strengthening for equity in Africa by building an evidence base on the role of mid-level providers and non-physician clinicians in maternal and newborn health and promoting greater political leadership and critical policy action on their use.
Translating Research into Action (TRAction), Zambia, Kenya, Tanzania, Malai: The aims of this research were to collect and analyze data on Associate Clinician utilization in each of the four countries, draft case studies on implementation in each context, develop guidance notes for countries considering task-shifting programs, and introduce task shifting cadres and issues in new fora.