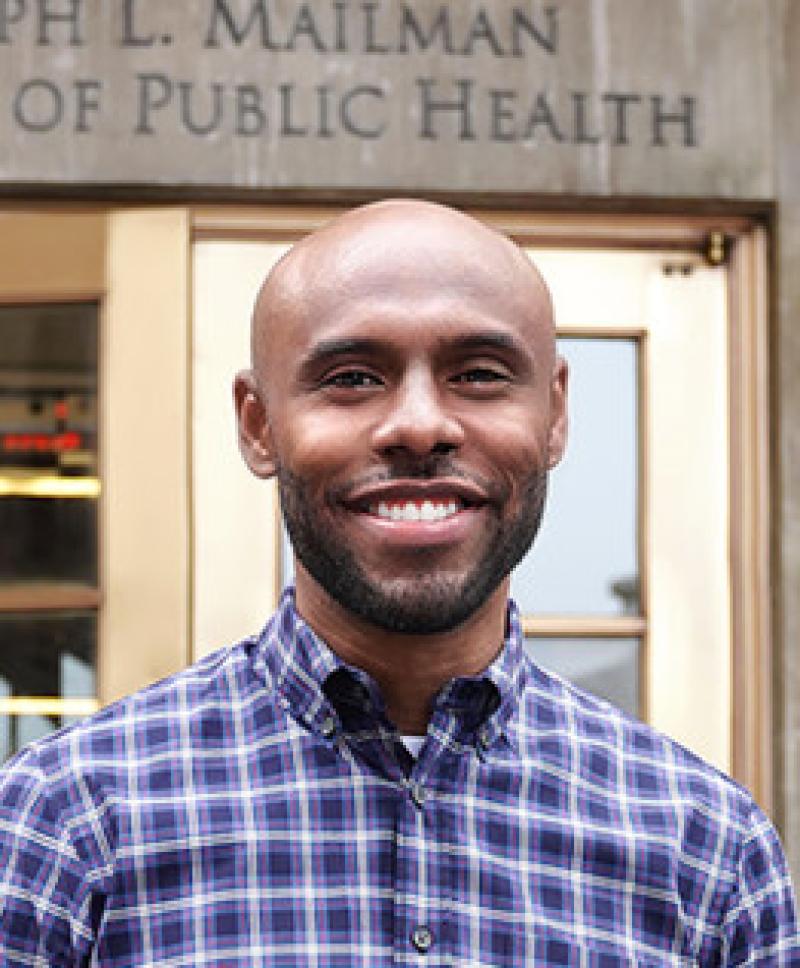 Overview
Dustin T. Duncan, ScD (he/they) is a social and spatial epidemiologist, studying how neighborhood characteristics and mobility across geographic contexts influence population health and health disparities. Dr. Duncan's intersectional and health equity-based research focuses on Black gay, bisexual and other sexual minority men and transgender women of color. His research has a strong domestic focus--including in New York City, Chicago and the Deep South (e.g., New Orleans)--and his recent work spans the globe such as in West Africa, especially with Columbia's International Center for AIDS Care and Treatment Programs (ICAP). In addition to HIV epidemiology and sleep epidemiology, his current interests include characterizing the COVID-19 epidemic and the monkeypox global public health emergency locally, nationally and globally, especially among marginalized populations. Notably, his group completed the N2 COVID Study, where they surveyed 226 Black sexual minority men and Black transgender women in Chicago from April to July 2020 on various aspects of COVID-19. Methodologically, his research utilizes an ecologically-intensive and a geospatial lens to apply advanced geographic information systems, web-based and real-time geospatial technologies, and geospatial modeling techniques. Working in collaborations with scholars across the world, he has over 200 high-impact scientific articles, book chapters, and books (>100 first or senior-authored); his research has appeared in major media outlets including U.S. News & World Report, Politico, The Washington Post, The New York Times and CNN. Dr. Duncan's work has been funded by the National Institutes of Health, the Centers for Disease Control and Prevention, the HIV Prevention Trials Network, the Robert Wood Johnson Foundation, the Verizon Foundation, and the Aetna Foundation. He currently leads four NIH-funded R01 studies, an NIH-funded UG3 study and an NIH-funded administrative supplement study, as well as studies funded by other sources, and mentors K and other awards of junior scientists. He has received several early career and distinguished scientific contribution, mentoring and leadership awards including from the Harvard University T.H. Chan School of Public Health (HSPH), the Interdisciplinary Association for Population Health Science (IAPHS) and the National Academy of Medicine (NAM). In 2020, he received the Mentor of the Year Award from Columbia University Irving Medical Center's Irving Institute for Clinical and Translational Research. Dr. Duncan has mentored numerous early-stage scientists, doctoral students, and post-docs who have gone on to attain positions at academic institutions and successfully complete for research funding, including NIH R01-level funding. He thus has a strong perspective on how to ensure junior researchers launch successful research careers. His mentoring and early career faculty career development and advancement work areas of focus include the role of positionality in mentoring relationships, leadership development, and wellness/burnout prevention, with particular emphasis on underrepresented faculty.
Academic Appointments
Associate Professor of Epidemiology
Administrative Titles
Co-Director of the Social and Spatial Epidemiology Unit
Credentials & Experience
Education & Training
ScD, Harvard T.H. Chan School of Public Health
ScM, Harvard T.H. Chan School of Public Health
BA, Morehouse College
Research
Research Interests
Biostatistical Methods
Community Health
Environmental Health
Global Health
HIV/AIDS
Infectious diseases
LGBT health
Urban Health
Selected Publications
Duncan DT, Kawachi I, editors. Neighborhoods and Health, 2nd Edition. Oxford, UK: Oxford University Press; 2018.
Duncan DT, Kawachi I, Redline S, editors. The Social Epidemiology of Sleep. Oxford, UK: Oxford University Press; 2019.
Chaix B, Duncan D, Vallee J, Vernez-Moudon A, Benmarhnia T, Kestens Y. The "residential" effect fallacy in neighborhood and health studies: formal definition, empirical identification, and correction. Epidemiology. 2017 Nov;28(6):789-797.
Duncan DT, Kawachi I, Subramanian SV, Aldstadt J, Melly SJ, Williams DR. Examination of How Neighborhood Definition Influences Measurements of Youths Access to Tobacco Retailers: A Methodological Note on Spatial Misclassification. American Journal of Epidemiology. 2014 Feb 1; 179(3): 373-381.
Duncan DT, Kapadia F, Halkitis PN. Examination of Spatial Polygamy among Young Gay, Bisexual, and Other Men Who Have Sex with Men in New York City: The P18 Cohort Study. International Journal of Environmental Research and Public Health. 2014 Aug 28; 11(9): 8962-8983.
Duncan DT, Regan SD, Park SH, Goedel WC, Kim B, Barton S, Halkitis PN, Chaix B. Spatial Mobility Among Young Men who have Sex with Men across High HIV Prevalence Neighborhoods in New York City: The P18 Neighborhood Study. Spatial and Spatio-temporal Epidemiology. 2020 Nov; 35: 100356.
Duncan DT, Hickson DA, Goedel WC, Callander D, Brooks B, Chen Y-T, Hanson H, Eavou R, Khanna AS, Chaix B, Regan SD, Wheeler DP, Mayer KH, Safren SA, Melvin SC, Draper C, Macgee-Jackson V, Brewer R, Schneider JA, on behalf of the Neighborhoods and Networks Cohort Study Team. The Social Context of HIV Prevention and Care Among Black Men Who Have Sex with Men in Three U.S. Cities: The Neighborhoods and Networks (N2) Cohort Study. International Journal of Environmental Research and Public Health. 2019 May 30;16(11).
Duncan DT, Park SH, Goedel WC, Kreski N, Morganstein JG, Hambrick HR, Jean-Louis G, Chaix B. Perceived Neighborhood Safety is Associated with Poor Sleep Health Among Gay, Bisexual and Other Men Who Have Sex with Men in Paris, France. Journal of Urban Health. Jun 2017; 94(3):399-407.
Kim B, Rundle AG, Singham Goodwin AT, Morrison CN, Branas CC, El-Sadr W, Duncan DT. COVID-19 Testing, Case, and Death Rates and Spatial Socio-Demographics in New York City: An Ecological Analysis as of June 2020. Health and Place. 2021 Mar; 68: 102539.
Duncan DT, Kawachi I, Kum S, Aldstadt J, Piras G, Matthews SA, Arbia G, Castro MC, White K, Williams DR. A spatially explicit approach to the study of socio-demographic inequality in the spatial distribution of trees across Boston neighborhoods. Spatial Demography. 2014; 2(1): 1-29.