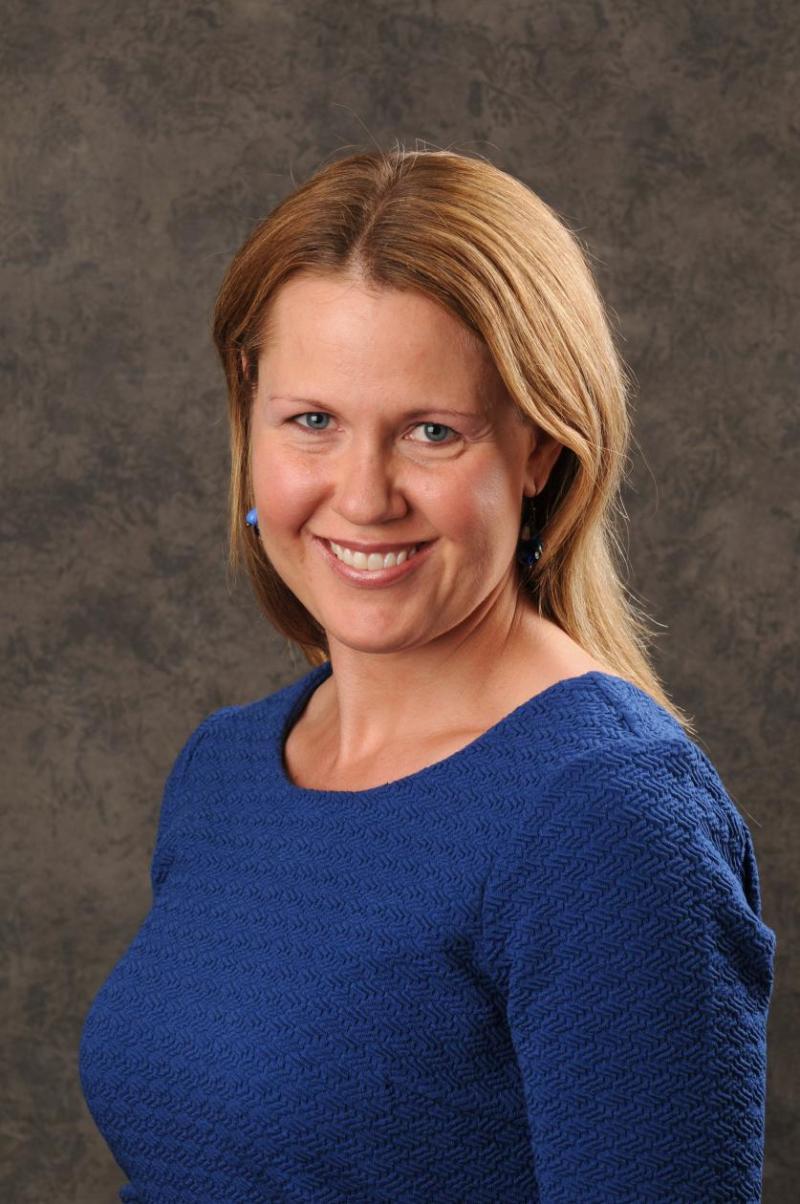 Overview
Dr. Palmer is a social and psychiatric epidemiologist whose research addresses the intersection of physical and mental illness, from etiology to the identification of subgroups that respond best to interventions. Her work has focused on the causes and consequences of health inequalities, and currently addresses the epidemiology of and the identification of subgroups in ME/CFS. Dr. Palmer formerly served as the Deputy Director of the NIAID-funded Center for Solutions for ME/CFS in the Center for Infection and Immunity.
Dr. Palmer has also taught extensively and is a decorated instructor at the forefront of innovative pedagogical approaches in quantitative methods for diverse students. Currently, she directs Mailman's Special Concentration in Public Health for Columbia University undergraduates, in which she teaches two courses. Dr. Palmer co-leads the Biostatistics and Epidemiology Summer Training program, funded by NHLBI, with Dr. Melissa Begg.
Dr. Palmer co-led the successful re-accreditation of the Mailman School of Public Health by the Council on Education for Public Health in 2017-2018, and served as the Associate Dean for Educational Initiatives at the Mailman School of Public Health prior to taking on her current leadership role in Columbia University's Office of the Provost.
Dr. Palmer's work has been featured in Scientific American, and she has served as a commentator for Al Jazeera America, CBS, and WNYC. She has written for USA Today and the New York Times.
Academic Appointments
Senior Associate Provost for Academic Programs
Assistant Professor of Epidemiology
Administrative Titles
Director of Undergraduate Studies in Public Health
Credentials & Experience
Education & Training
MPH, 2003 Columbia University
M Phil, 2007 Columbia University
PhD, 2011 Columbia University (with distinction)
Research
Selected Publications
Begg MD, March D. Cause and Association: Missing the Forest for the Trees. Am J Public Health. 2018 May;108(5):620. doi: 10.2105/AJPH.2018.304366. PubMed PMID: 29617603; PubMed Central PMCID: PMC5888067.
Link BG, Susser ES, Factor-Litvak P, March D, Kezios KL, Lovasi GS, Rundle AG, Suglia SF, Fader KM, Andrews HF, Johnson E, Cirillo PM, Cohn BA. Disparities in self-rated health across generations and through the life course. Soc Sci Med. 2017 Feb;174:17-25. doi: 10.1016/j.socscimed.2016.11.035. Epub 2016 Nov 25. PubMed PMID: 27987434; PubMed Central PMCID: PMC5328654.
Lawson N, Hsieh CH, March D, Wang X. Elevated Energy Production in Chronic Fatigue Syndrome Patients. J Nat Sci. 2016;2(10). pii: e221. PubMed PMID: 27747291; PubMed Central PMCID: PMC5065105.
Palmas W, March D, Darakjy S, Findley SE, Teresi J, Carrasquillo O, Luchsinger JA. Community Health Worker Interventions to Improve Glycemic Control in People with Diabetes: A Systematic Review and Meta-Analysis. J Gen Intern Med. 2015 Jul;30(7):1004-12. doi: 10.1007/s11606-015-3247-0. Epub 2015 Mar 4. Review. PubMed PMID: 25735938; PubMed Central PMCID: PMC4471021.
March D, Williams J, Wells S, Eimicke JP, Teresi JA, Almonte C, Link BG, Findley SE, Palmas W, Carrasquillo O, Luchsinger JA. Discrimination and Depression among Urban Hispanics with Poorly Controlled Diabetes. Ethn Dis. 2015 Spring;25(2):130-7. PubMed PMID: 26118138; PubMed Central PMCID: PMC5703196.
March D, Luchsinger JA, Teresi JA, Eimicke JP, Findley SE, Carrasquillo O, Palmas W. High rates of depressive symptoms in low-income urban Hispanics of Caribbean origin with poorly controlled diabetes: correlates and risk factors. J Health Care Poor Underserved. 2014 Feb;25(1):321-31. doi: 10.1353/hpu.2014.0027. PubMed PMID: 24509029; PubMed Central PMCID: PMC5941931.
March D, Oppenheimer GM. Social disorder and diagnostic order: the US Mental Hygiene Movement, the Midtown Manhattan study and the development of psychiatric epidemiology in the 20th century. Int J Epidemiol. 2014 Aug;43 Suppl 1:i29-42. doi: 10.1093/ije/dyu117. Epub 2014 Jul 15. PubMed PMID: 25031047; PubMed Central PMCID: PMC4118722.
Keyes KM, March D, Link BG, Chilcoat HD, Susser E. Do socio-economic gradients in smoking emerge differently across time by gender? Implications for the tobacco epidemic from a pregnancy cohort in California, USA. Soc Sci Med. 2013 Jan;76(1):101-6. doi: 10.1016/j.socscimed.2012.10.011. Epub 2012 Nov 8. PubMed PMID: 23186639; PubMed Central PMCID: PMC3612831.
Collins PY, Patel V, Joestl SS, March D, Insel TR, Daar AS; Scientific Advisory Board and the Executive Committee of the Grand Challenges on Global Mental Health., Anderson W, Dhansay MA, Phillips A, Shurin S, Walport M, Ewart W, Savill SJ, Bordin IA, Costello EJ, Durkin M, Fairburn C, Glass RI, Hall W, Huang Y, Hyman SE, Jamison K, Kaaya S, Kapur S, Kleinman A, Ogunniyi A, Otero-Ojeda A, Poo MM, Ravindranath V, Sahakian BJ, Saxena S, Singer PA, Stein DJ. Grand challenges in global mental health. Nature. 2011 Jul 6;475(7354):27-30. doi: 10.1038/475027a. PubMed PMID: 21734685; PubMed Central PMCID: PMC3173804.
Global Health Activities
Migration, Urbanization and Schizophrenia in Guangzhou: This project, in collaboration with the Hong Kong University of of Science and Technology and the University of Aberdeen, examines the impact of migration and urbanization on the incidence of schizophrenia in Guangzhou, China.
Urban Health Activities
Environmental Health Disparities in NOCEMHD: The goal of this project is to establish the Contextual Health Disparities-Core (COHD) in NOCEMHD. The COHD is a collaboration with the Center for Study of Social Inequalities and Health in the Mailman School of Public Health. Funded by the National Institute on Minority Health and Health Disparities and the Environmental Protection Agency, this project examines social and environmental risk and protective factors on physical and mental health outcomes, such as diabetes and depression, as well as response to community-based interventions for depression in Hispanic caregivers of persons with dementia, hypertension control in older adults, and diabetes control in Hispanics residing in Northern Manhattan.