Codruta Chiuzan, PhD
Assistant Professor, Biostatistics at the Columbia University Medical Center
Biostatistician, Irving Cancer Center
On the web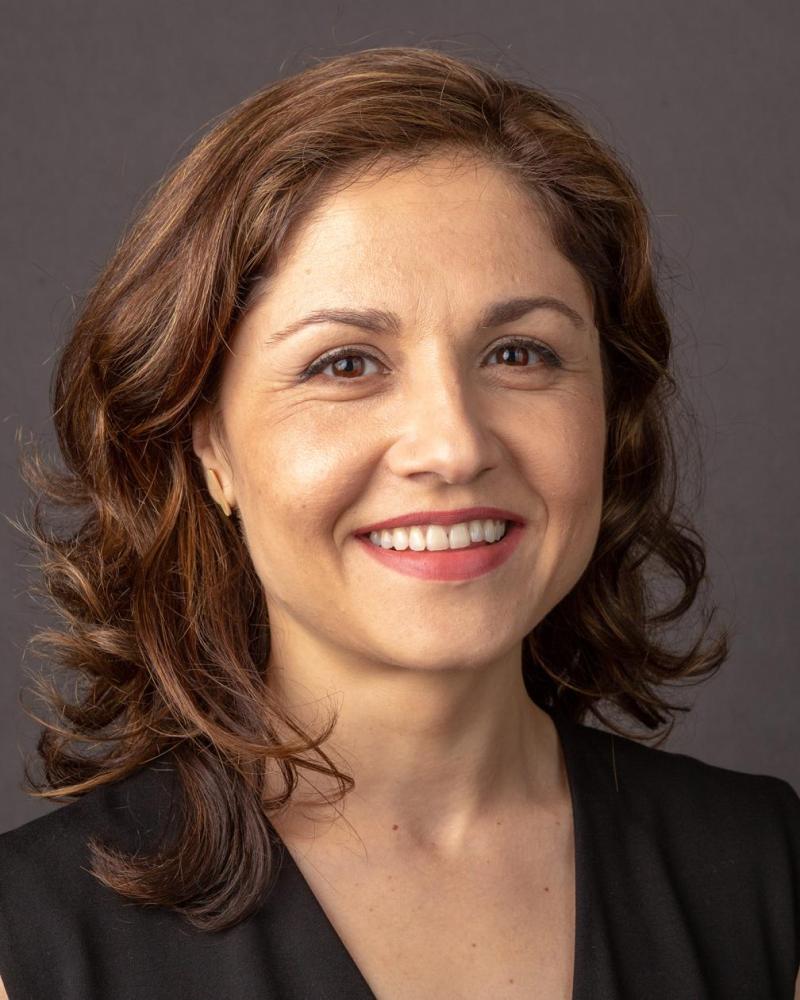 Overview
Dr. Chiuzan's statistical research area focuses on development of early phase clinical trial designs (particular interest in cancer targeted and immunotherapeutic agents) and leveraging real-world evidence to improve trial outcomes. She currently serves as one of the main statisticians for the Herbert Irving Comprehensive Cancer Center and as faculty consultant for the Biostatistics Fee-For-Service Consulting Program.
Academic Appointments
Assistant Professor, Biostatistics at the Columbia University Medical Center
Biostatistician, Irving Cancer Center
Credentials & Experience
Education & Training
MS, 2009 University of South Carolina
PhD, 2014 Medical University of South Carolina
Committees, Societies, Councils
Honors & Awards
Columbia Public Health Innovation Fund Award, 2020
Calderone Junior Faculty Research Award, 2015
Research
Research Interests
Biostatistical Methods
Chronic disease
Public Health Education
Selected Publications
Shu C, Gainor J, Awad M, Chiuzan C, Grigg C, Saqi A, Rizvi N. Neoadjuvant atezolizumab and chemotherapy in patients with resectable non-small-cell lung cancer: an open-label, multicentre, single-arm, phase 2 trial, Lancet, 2020, 21(6):786-795.
Chiuzan C, O'Connell N. Innovative Phase I Trials. Book Chapter In: Textbook of Clinical Trials in Oncology: A Statistical Perspective, ed. Halabi S & Michiels S, Chapman and Hall/CRC Press, 1st edition, 2019.
Amengual JE, Lichtenstein R, Lue J, Sawas A, Deng C, Lichtenstein E, Chiuzan C, Khan K, Atkins L, Rada A, Kim HA, et al. A phase 1 study of romidepsin and pralatrexate reveals marked activity in relapsed and refractory T-cell lymphoma. Blood 2018, 131(4):397-407.
Chiuzan C, Elizabeth Garrett-Mayer & Michael Nishimura. An adaptive dose-finding design based on both safety and immunologic responses in cancer clinical trials, Statistics in Biopharmaceutical Research, 2018, 10(3):185-195.
Wages NA, Chiuzan C, Panageas KS, Design considerations for early-phase clinical trials of immune-oncology agents, Journal for ImmunoTherapy of Cancer, 2018, 6(1):81.
Chiuzan, C., Shtaynberger, J., Manji, G. A., Duong, J. K., Schwartz, G. K., Ivanova, A., & Lee, S. M. Dose-finding designs for trials of molecularly targeted agents and immunotherapies. Journal of Biopharmaceutical Statistics, 2017, 27(3), 477-494.
Chiuzan C, Garrett-Mayer E, Yeatts SD. A likelihood-based approach for computing the operating characteristics of the 3+3 phase I clinical trial design with extensions to other A+B designs. Clinical Trials. 2015; 12(1):24-33.
Muennig PA, Quan R, Chiuzan C, Glied S. Considering whether Medicaid is worth the cost: revisiting the Oregon Health Study. Am J Public Health. 2015;105(5):866-71.