Antón Castellanos Usigli
Lecturer in Sociomedical Sciences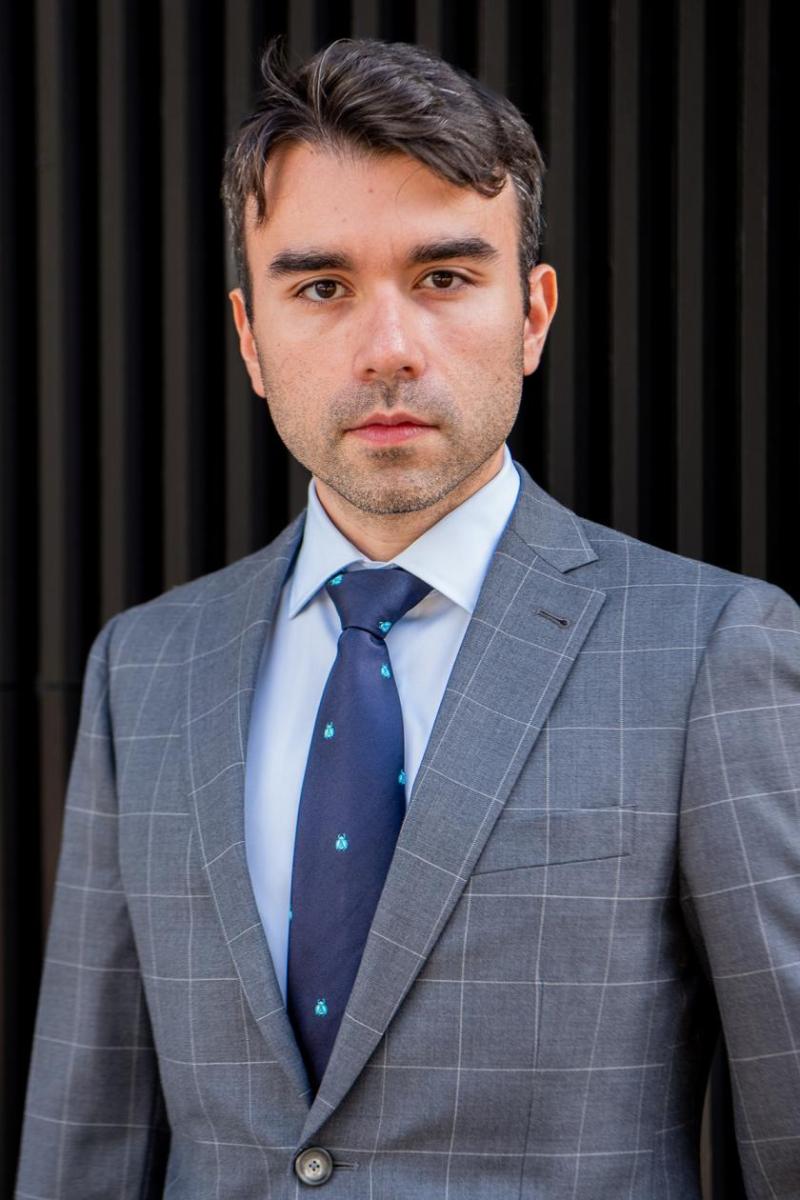 Overview
anton@acuinnovationconsulting.com
Antón Castellanos Usigli, DrPH, MPH, is a healthcare leader, consultant, and innovator. He is the founder and CEO of ACU Innovation and Consulting LLC, a New York City-based consulting firm specialized in healthcare strategy, innovation, evaluation, quality improvement, inclusivity, multi-sectoral partnerships, and patient insights. Some of his clients, past and present, include AIDS Healthcare Foundation in Los Angeles, CA; Fenway Health in Boston, MA; Wyckoff Hospital in Brooklyn, NY; FHI 360 in Durham, NC; and Universidad Iberoamericana in Mexico City, Mexico. He is also a Senior Director at AIDS Healthcare Foundation (the largest provider of HIV medical services in the US and in the world), leading its national pre-exposure prophylaxis (PrEP) program.
Antón served as the Director of HIV/STI Prevention at Wyckoff Hospital, where he designed and developed sexual health programs that deliver services such as HIV/STI testing, STI treatment, PrEP and linkage to HIV medical care to hundreds of patients every year. In 2016, he started an innovative digital outreach strategy to link men who have sex with men to sexual health services through dating apps. Antón's work on HIV prevention in Brooklyn has been featured by NBC News, The Guardian, Vox and the Harvard T.H. Chan School of Public Health.
Since 2016, Antón is a Member of the Global Advisory Board (GAB) for Sexual Health and Wellbeing, a group of global experts brought together by Reckitt, who work to promote a positive approach to sexual health and wellbeing worldwide. Since 2018, he is a Member of the Board of Directors at PFLAG National, the largest organization in the United States uniting LGBTQ+ people with families, allies, and friends.
Antón is a Doctor of Public Health (DrPH) by the Harvard T.H. Chan School of Public Health and a former Cheng Fellow at the Social Innovation and Change Initiative of the Harvard Kennedy School. He also has a Master of Public Health (MPH) from Columbia University in New York City, a Bachelor of Science in Psychology from Universidad Iberoamericana in Mexico City and has been a speaker in Congresses across twelve countries. Since the fall of 2023, he joins the Sociomedical Sciences Department of the Mailman School of Public Health as an Adjunct Professor. 

Academic Appointments
Lecturer in Sociomedical Sciences