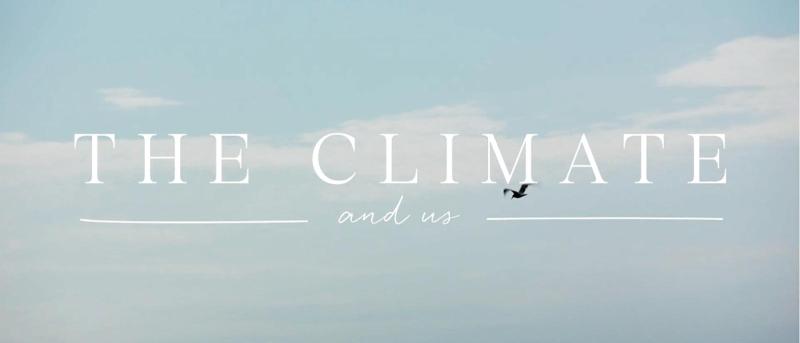 Video Spotlights Need for Climate and Health Education
In the context of the growing health impacts of climate change, a new video highlights the increasingly crucial need to train clinicians and public health practitioners in how to respond to all manner of threats, from hurricanes and heatwaves to wildfire smoke, flooding, forced migration, droughts, infectious disease outbreaks, and more. The short video is part of a series called Climate and Us that explores the many ways in which a changing climate is impacting people's health and well-being. 
The new video features Cecilia Sorensen and her work as director of the Global Center for Climate and Health Education (GCCHE) at Columbia Mailman School. Sorensen is also an associate professor of environmental health sciences at Mailman and associate professor of medicine at Columbia University Irving Medical Center. The video was produced by BBC StoryWorks Commercial Productions, the commercial content division of BBC Global News, for the Global Climate & Health Alliance, of which GCCHE is a partner. In all, there are 20 videos in the series, which the Alliance selected through a competitive application process.
Launched in 2017, GCCHE was born out of meetings at the 2015 COP-21 climate conference in Paris and an earlier White House special session on the need for greater investment in the study of and planning for the health impacts of climate change. Today, the Consortium has 300 members in 60 countries who have pledged to educate their students on the health impacts of climate change. The Consortium offers its members trainings and model curricula.
In the new video, we see Sorensen teach a seminar on climate and health attended by faculty, residents, and students across the medical center. In another scene, we see clinicians training to respond to a patient with heat stroke in the Simulation Center in the Vagelos Education Center.
Research shows that any time temperatures spike we see seeing increases in morbidity as well as mortality. Breathing wildfire smoke of the kind that blanketed large sections of the country this summer is approximately 10 times worse than breathing tailpipe exhaust.
"I see [the] impacts of climate change on health nearly every day I work in the emergency room," Sorensen says in the video. "How do we equip our health systems to be able to deal with this? It's very difficult but it's something we can and need to address."
Sorensen concludes, saying, "Climate change and our health are intrinsically linked because climate change affects the air we breathe, the water we drink, the soil we grow our food in. We are only as healthy as our planet is. We as health professionals are really the first and last lines of defense, for our patients and for our communities, when it comes to the health impacts of climate change."