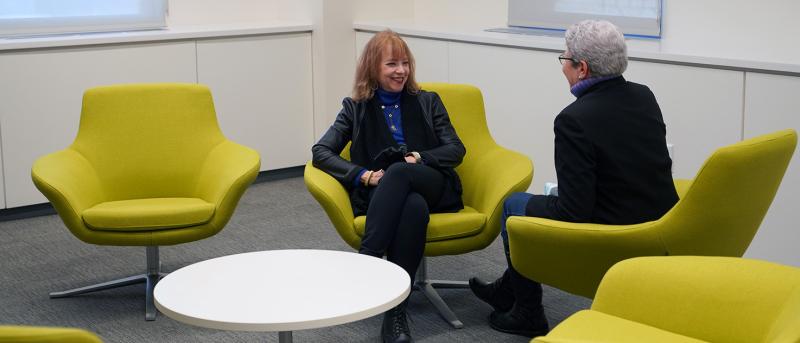 A spacious common area conveniently situated close to the main Columbia Mailman School entrance opened this week. The 24/7 informal gathering space dubbed Riverview Lounge is open to students, faculty, staff, alumni, and their guests. 
The 2,400 square-foot space features expansive views of the Hudson River and George Washington Bridge, lounge seating, and group worktables. A 5x13' video wall is available for the display of presentations. A new gender-neutral restroom is adjacent to the space.
"We are thrilled to open this beautiful new space to serve as a new common area for our Columbia Mailman community to facilitate connections, inspire ideas, and foster community," said Dean Linda P. Fried.
Riverview Lounge opened for the first time with a soft launch event on December 14. A formal opening will take place in early 2023. In the meantime, get a sneak peek of the space and view a 360-degree panorama.