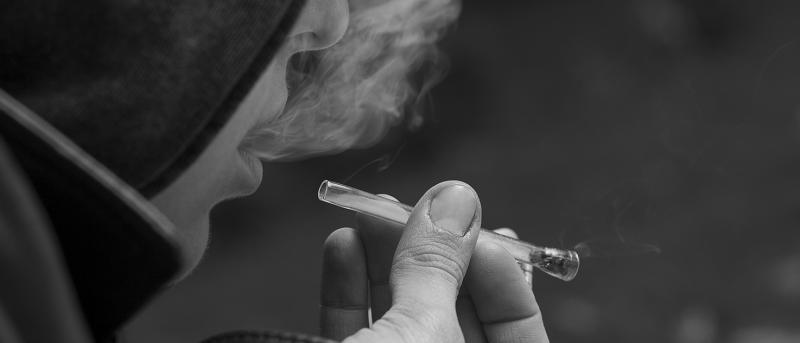 Prevalence of Marijuana Use Disorders Rises as Marijuana Use More than Doubles in the U.S.
Marijuana use in the United States more than doubled over the period from 2001-2002 to 2012-2013, while the increase in disorders associated with marijuana use was almost as large for that period. Deborah Hasin, PhD, professor of clinical epidemiology at the Mailman School of Public Health and Columbia University Medical Center, and colleagues found that nearly 3 out of 10 marijuana users experienced a marijuana use disorder of abuse or dependence in 2012-13, affecting some 6,846,000 Americans. Findings are published online in JAMA Psychiatry.
Across the U.S. laws and attitudes towards marijuana are becoming more permissive, but there has been little investigation into whether marijuana use and marijuana use disorders are on the rise. To address this, the authors compared data from two U.S. national surveys, one of 43,093 individuals conducted in 2001-2002, and the other of 36,309 individuals, conducted in 2012-2013. Very similar measures and procedures were used in the two surveys, allowing for comparisons.
Results showed that the prevalence of using marijuana in the previous 12 months was more than twice as high in 2012-2013 (9.5%) compared to 2001-2002 (4.1%), a significant increase. Marijuana use disorders also increased substantially, from 1.5% of the adult population in 2001-2002 to 2.8% in 2012-2013. The rise in marijuana use disorders was attributed to the increase in the prevalence of marijuana users.

These findings were generally consistent across age, sex, race/ethnicity, education, income, urban/rural and region of the U.S. The results were also consistent with other studies showing increases in problems associated with cannabis, for example, cannabis-related emergency room visits and fatal car crashes, and indicate that as the prevalence of U.S. marijuana users increases, so will the number of individuals at risk for cannabis-related problems.
"At a time when Americans increasingly view marijuana use as harmless and favor its legalization, our findings suggest the need for caution and more public education about the potential for harms is warranted," said Dr. Hasin. "This information is important to convey in a balanced manner to health professionals, policy makers and the public as the U.S. continues to consider legalization."
"Prevalence of Marijuana Use Disorders in the United States Between 2001-2001 and 2012-2013" was published October 21, 2015 in JAMA Psychiatry. The authors are: Deborah S. Hasin, PhD; Tulshi D. Saha, PhD; Bradley T. Kerridge, PhD; Risë B. Goldstein, PhD, MPH; S. Patricia Chou, PhD; Haitao Zhang, PhD; Jeesun Jung, PhD; Roger P. Pickering, MS; W. June Ruan, MS; Sharon M. Smith, PhD; Boji Huang, MD,  PhD; Bridget F. Grant, PhD.  The author affiliations are: Department of Psychiatry and Mailman School of Public Health, Columbia University Medical Center and New York State Psychiatric Institute (Hasin); Laboratory of Epidemiology and Biometry, Division of Intramural Clinical and Biological Research, National Institutes of Health (Saha, Goldstein, Chou, Zhang, Jung, Pickering, Ruan, Smith, Huang, Grant); Mailman School of Public Health, Columbia University Medical Center (Kerridge).
Support for this study was received from NIDA grants R01DA034244-01 and F32DA036431; New York State Psychiatric Institute; and the intramural program at NIAAA. The authors report no conflict of interest disclosures.
About Columbia University's Mailman School of Public Health
Founded in 1922, Columbia University's Mailman School of Public Health pursues an agenda of research, education, and service to address the critical and complex public health issues affecting New Yorkers, the nation and the world. The Mailman School is the third largest recipient of NIH grants among schools of public health. Its over 450 multi-disciplinary faculty members work in more than 100 countries around the world, addressing such issues as preventing infectious and chronic diseases, environmental health, maternal and child health, health policy, climate change & health, and public health preparedness. It is a leader in public health education with over 1,300 graduate students from more than 40 nations pursuing a variety of master's and doctoral degree programs. The Mailman School is also home to numerous world-renowned research centers including ICAP (formerly the International Center for AIDS Care and Treatment Programs) and the Center for Infection and Immunity. For more information, please visit www.mailman.columbia.edu.
 
Columbia University Medical Center provides international leadership in basic, preclinical, and clinical research; medical and health sciences education; and patient care. The medical center trains future leaders and includes the dedicated work of many physicians, scientists, public health professionals, dentists, and nurses at the College of Physicians and Surgeons, the Mailman School of Public Health, the College of Dental Medicine, the School of Nursing, the biomedical departments of the Graduate School of Arts and Sciences, and allied research centers and institutions. Columbia University Medical Center is home to the largest medical research enterprise in New York City and State and one of the largest faculty medical practices in the Northeast. For more information, visit cumc.columbia.edu or columbiadoctors.org.