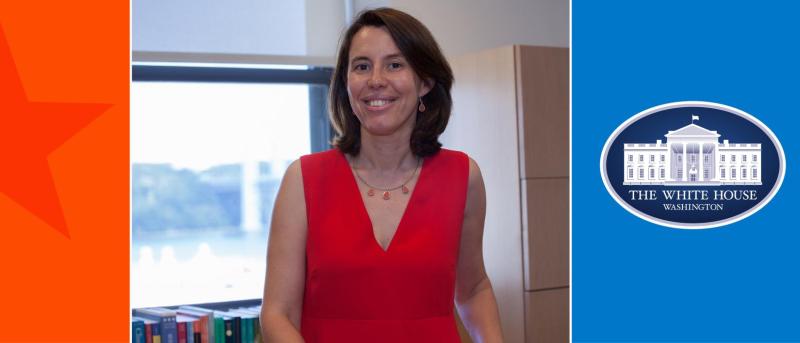 President Biden Names Ana Navas-Acien to National Cancer Advisory Board
Today, President Joe Biden announced his intent to appoint six experts to the National Cancer Advisory Board, which plays an important role in guiding the Director of the National Cancer Institute in setting the course for the national cancer research program. Among those named was Ana Navas-Acien, MD, PhD, a professor of environmental health sciences at Columbia University Mailman School of Public Health and member of the Herbert Irving Comprehensive Cancer Center. The full list of appointees is available in a White House announcement. 
The announcement noted that "the National Cancer Advisory Board will complement the Cancer Moonshot, which President Biden reignited a year ago to end cancer as we know it today—including by making sure his Administration is investing in research and development that will help advance breakthroughs to prevent, detect, and treat diseases like cancer." 
Navas-Acien focuses on the role of the environment in common diseases with the goal of improving people's health. She has more than 300 peer-reviewed publications, leads multiple NIH-funded research projects, and is recognized for bridging medical and environmental health sciences using a participatory approach. She has served as chair of the NIH Kidney, Endocrine, and Digestive Disorders study section and as a member of National Academy of Sciences committees, including those reviewing the health effects of inorganic arsenic and e-cigarettes. She directs the Columbia University Northern Plains Superfund Research Program, a center that integrates science, technology, and traditional knowledge to protect the Northern Plains water resources and Indigenous communities from hazardous metal exposures.
"I am honored to work with the other impressive members of the Advisory Board to guide cancer research priorities. Identifying and implementing better strategies for cancer prevention, diagnosis, and treatment for us to continue making significant progress against cancer, including the elimination of extant inequalities in cancer rates and survival," says Navas-Acien.