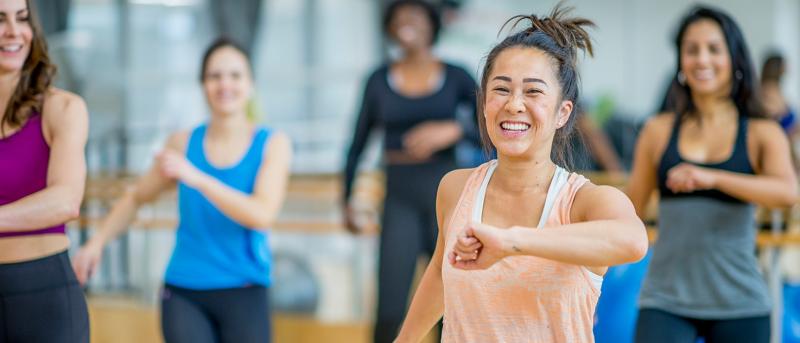 Moderate Physical Activity Reduces Breast Cancer Risk, Even in BRCA Carriers
Physical activity during adulthood reduces the odds of developing breast cancer in all women, even those with a high risk of developing the disease, according to a new study published this month in Cancer Research. The study was led by Mary Beth Terry, PhD, professor of epidemiology in environmental health sciences at the Columbia Mailman School of Public Health.
Previous studies suggested that physical activity reduces the risk of developing breast cancer by about 20 percent in women with average risk. But the studies were too small to detect an effect in high-risk women with BRCA breast cancer genes or a family history of breast cancer.
Terry, who worked with a team of international collaborators, addressed the question with data from a large prospective cohort study of 15,550 women, including over 1,200 women with a known BRCA1 or BRCA2 mutation.
Their analysis found that regardless of BRCA status or family history, women who reported at least 2.7 hours of moderate or 1.5 hours of strenuous physical activity per week during adulthood had a 20-percent lower breast cancer risk. That suggests a woman with a lifetime risk of 25 percent may be able to reduce her risk to 20 percent with physical activity.
"Our findings suggest that exercise later in life reduces breast cancer risk independent of early life habits," says Terry. "And physical activity interventions could have a greater impact—in terms of absolute number of breast cancers prevented—if targeted at women with high risk."
Columbia Mailman School postdoctoral fellow Rebecca Kehm, PhD, adds: "Our findings are promising because we found that even a modest level of recreational physical activity each week is associated with reduced breast cancer risk."