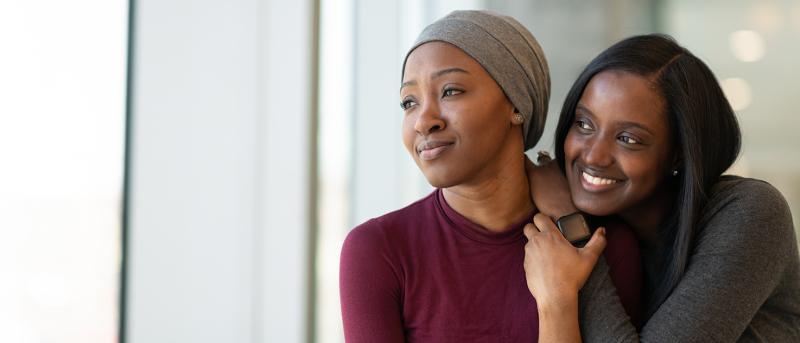 Mary Beth Terry Co-Leads Stand-Up to Cancer Health Equity Research Team
A research team co-led by Mary Beth Terry, PhD, professor of epidemiology at Columbia University Mailman School of Public Health, and director of the Community Outreach and Engagement Office at the Herbert Irving Comprehensive Cancer Center (HICCC), has been awarded a four-year $6 million grant from Stand Up To Cancer® (SU2C). The team is a central part of a new Health Equity Initiative that requires all SU2C-supported research grant proposals to address recruitment and retention of Black, Indigenous, and People of Color (BIPOC) patients in cancer clinical trials. The SU2C Health Equity Breakthrough Team is the first to receive funding as part of this initiative.

For the proposal, Terry and her collaborators from cancer community outreach programs and initiatives including Albert Einstein Cancer Center, Mount Sinai's Icahn School of Medicine, and City University of New York (CUNY) are aiming to tackle this problem from the ground up.

"Our approach is to change the way we do things because the reality is what we're doing is good but it's just not enough," says Terry, who also co-leads the Cancer Population Sciences program at the HICCC and is an expert in cancer prevention strategies. "We're taking a systems approach to solving this problem."

Read the full article by HICCC here.