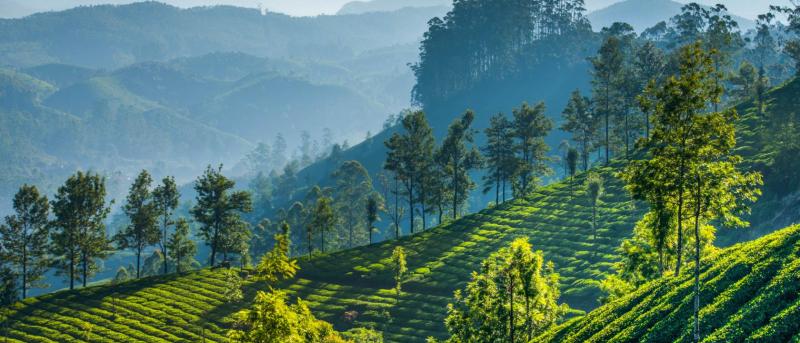 Learning From Nipah Virus to Fight COVID in South India
A Recent Columbia Mailman School Alumna Shares Her observations and lessons learned from Kerala's Robust Public Health System
While working as a medical doctor in India prior to joining the MHA program at Columbia Public Health, I hardly thought about these indicators. I had been trained to view diseases only from the perspective of my patients – the etiology, signs and symptoms, diagnosis and treatment. Throughout the program, my perspective shifted from focusing on individuals to considering the health of populations at large. Moreover, I began to view healthcare more through the lens of social determinants and public policy than that of clinical indicators. 
In May 2018, while I was in New York, my hometown of Kozhikode in Kerala experienced an outbreak of the rare and highly pathogenic disease caused by the Nipah virus. This was the first outbreak of its kind in South India with a case fatality rate of 88.8%. Due to its potential to cause a public health emergency, Nipah is on WHO's list of R&D Blueprint priority diseases, along with eight other deadly pathogenic diseases including COVID-19. In the months that followed, with no drug or vaccine for Nipah, the state of Kerala managed this initially formidable epidemic with early detection and prompt isolation of cases along with strengthening infection control practices and barrier nursing. 
Having heard firsthand accounts of the experience of dealing with Nipah from my friends and family back home, I wrote a paper on the topic for my Public Health Concepts course. I was curious to learn how the Kerala government effectively handled the Nipah outbreak and to inculcate emergency management lessons for my future career as an administrator.
Through my research, I learned that it was the existing strong public health infrastructure in Kerala that served as the foundation for early preparedness and enabled the state to mobilize its cadre of community health workers to track contact cases and immediately isolate and treat patients.
By the end of June 2018, the outbreak was officially declared over, and the death toll had been limited to 16.
That was two years ago. Today, along with the rest of the world, Kerala faces another deadly viral outbreak, but this time at a much larger scale. Kerala was one of the first Indian states hit with COVID-19. Drawing from the prior experience of dealing with Nipah, the state health ministry led by former school science teacher KK Shailaja quickly set up a statewide rapid response team that instructed medical officers to establish control rooms in Kerala's 14 districts and to prepare route maps of each infected person. At the peak of the outbreak, 170,000 people were quarantined and placed under strict surveillance. This effort was primarily led by around 26,000 female health workers called ASHA workers (Accredited Social Health Activists). The limited available testing capacity was reserved for symptomatic patients and close contacts, as well as for random samples of asymptomatic people and those from groups who faced the most exposure: health workers, police officers, and volunteers. 
As of May 16th, 2020, there have been 587 confirmed cases with 497 recoveries and 3 deaths. This low mortality rate compared to other states in India is attributed to the government's focus on a differentiated care model that embraces patients and their unique needs. In the isolation wards, admitted patients receive their choice of meals, have access to wi-fi, and can choose to participate in mental health counseling sessions. To combat the economic impacts of the pandemic, the government has also set up various social benefits including a $200 billion relief package with consumer loans, employment guarantee programs, health packages, subsidized food supplies, easement on water and electricity bill payments and the continuation of free mid-day meals for students impacted by school closures. The state has received both national and international recognition for its efforts to flatten the curve by adopting a strategy that is built on community participation and empathy. 
Kerala's public health system is differentiated by its focus on access to primary health care at the first level of contact with the population. Every village has a primary health center and there are public hospitals at every level of administration, as well as 10 government medical colleges with hospitals of their own. The health gains made in Kerala can be attributed to several factors, including a long-standing emphasis from the state government on public health and primary health care, health infrastructure, decentralized governance, financial planning, girls' education, community participation and a willingness to improve systems in response to identified gaps. 
My account of Kerala's response to both Nipah and COVID-19 has one repeating theme: the importance of a robust public health system. As a Mailman student, I have had the opportunity to learn about health systems and policies from all around the world. Through working with ICAP at Columbia University for a year, I gained practical experience in the vast field of global health.
Having recently graduated from this prestigious university, an important takeaway from my experience is that global health is public health. Public health has to be a joint project across nations that transcends economic, political and geographic boundaries. If the pandemic has taught us anything, it's that we're all in the fight for global health together.
The lessons learned in my home state of Kerala and their success in flattening the curve can be applied to other states in India and other countries to improve their management of this pandemic. 
---
Dr. Nazneen Ali is a 2020 MHA graduate from Columbia Public Health. She received her Bachelor of Medicine, Bachelor of Surgery (M.B.B.S.) from Yenepoya University. 
If you are interested in submitting to Student Voices, please send a three-to-five sentence pitch outlining your chosen topic to mailmancomm@columbia.edu.  
Kerala, the place I call home, is a state in southern India which is often referred to as 'God's own country' for its lush, green landscapes filled with coconut trees, majestic mountains, beautiful beaches and serene backwaters. Kerala is celebrated not only for being a tropical paradise, but for its model of development and its social infrastructure. The "Kerala model" is often compared to those of developed countries and is characterized by achievements in education, healthcare, high life expectancy, low infant mortality and low birth rate.